A couple days ago I received my second Allure Beauty Box! I will admit that I don't like this third box as much as I liked my first and second box but that's okay. Last month's box had some awesome things in the box like Anastasia Beverly Hills Moon Child palette which was what got me to subscribe. I have this new obsession that I need to collect palettes and for the price of the box, it was totally worth it. This month's box has mascara which I am always happy receive and a few other products I am excited to give a try.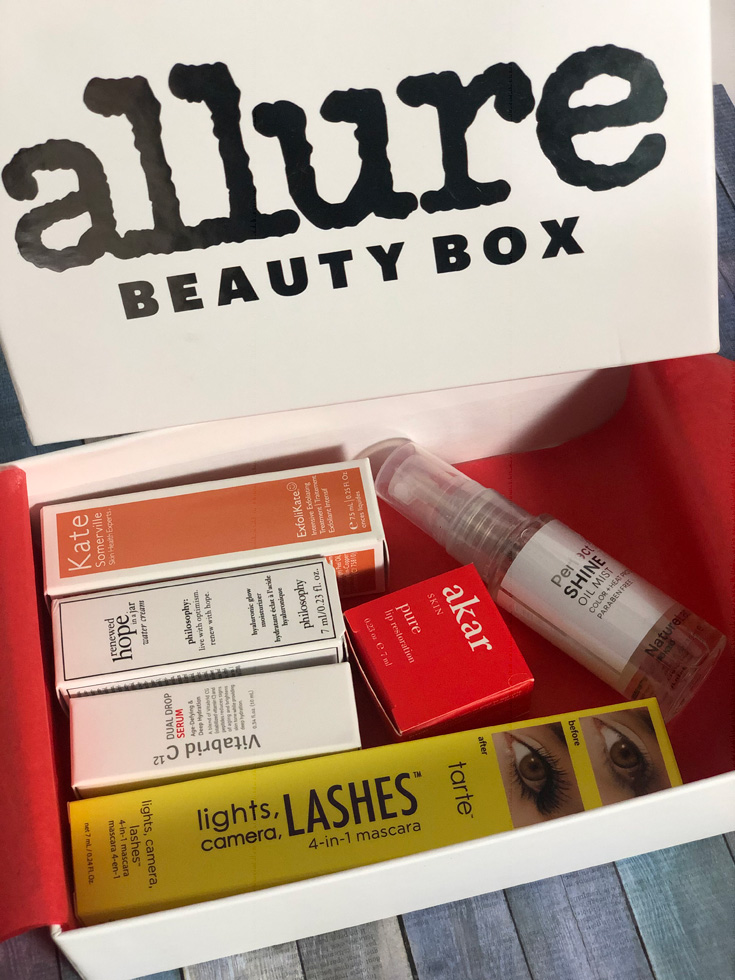 Here is what was in my January Allure Beauty Box:
—>> Tarte Lights, Camera, Lashes Mascara – This is what I was most exited to try! I LOVE the Tarte brand and the packaging of this is super cute!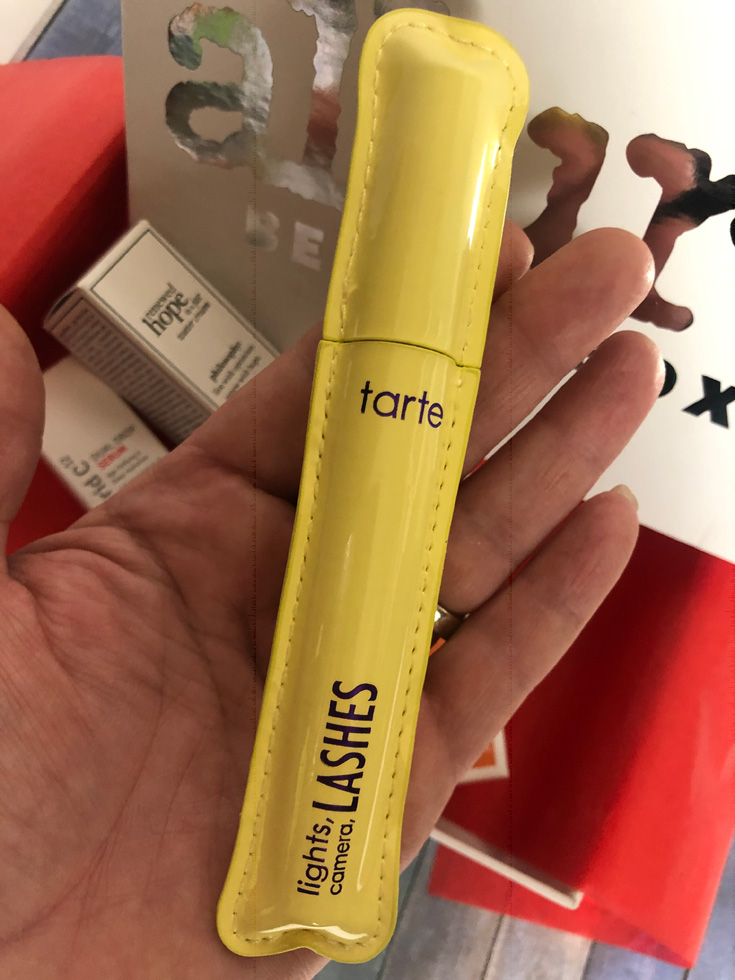 The Tarte Lights, Camera, Lashes 4-in-1 Mascara is brand new. Tarte Lights, Camera, Lashes 4-in-1 Mascara A cult classic for over a decade, this best-selling vegan mascara lengthens, curls, volumizes & conditions, acting like a push-up bra for your lashes.
—>> Vitabrid C¹² Dual Drop Serum – I have been using serums as part of my daily skincare routine so I was excited for this to be in my box. Right now you can score this stuff for 84% off the normal retail price by using the code "ALLURE20" at Vitabrid.com through March 31st.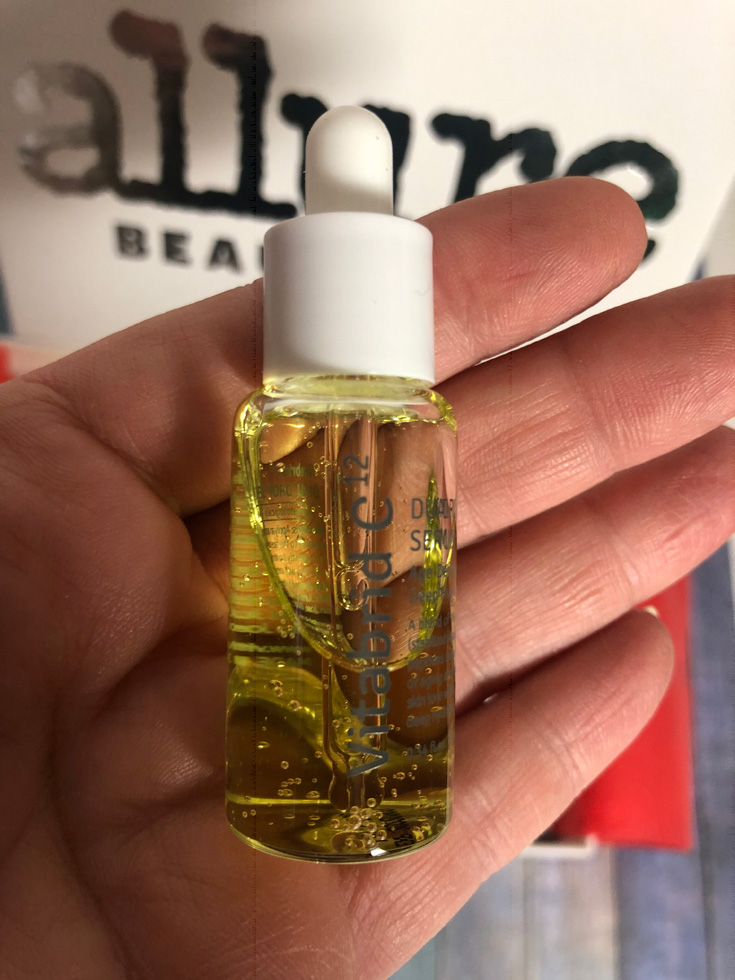 Brighter skin, reduced fine lines and antioxidant protection, all in one drop. This quick-absorbing and deeply hydrating serum is packed with benefits from Vitabrid CG, a stabilized form of vitamin C, and powerful peptides ?for skin that looks and feels brighter, firmer, and deeply hydrated.
—>> Naturelab Perfect Shine Oil Mist – I don't try hair products too often since I prefer to keep my long hair clipped up and out of my way but I am going to give this a try to see if it makes my hair shine.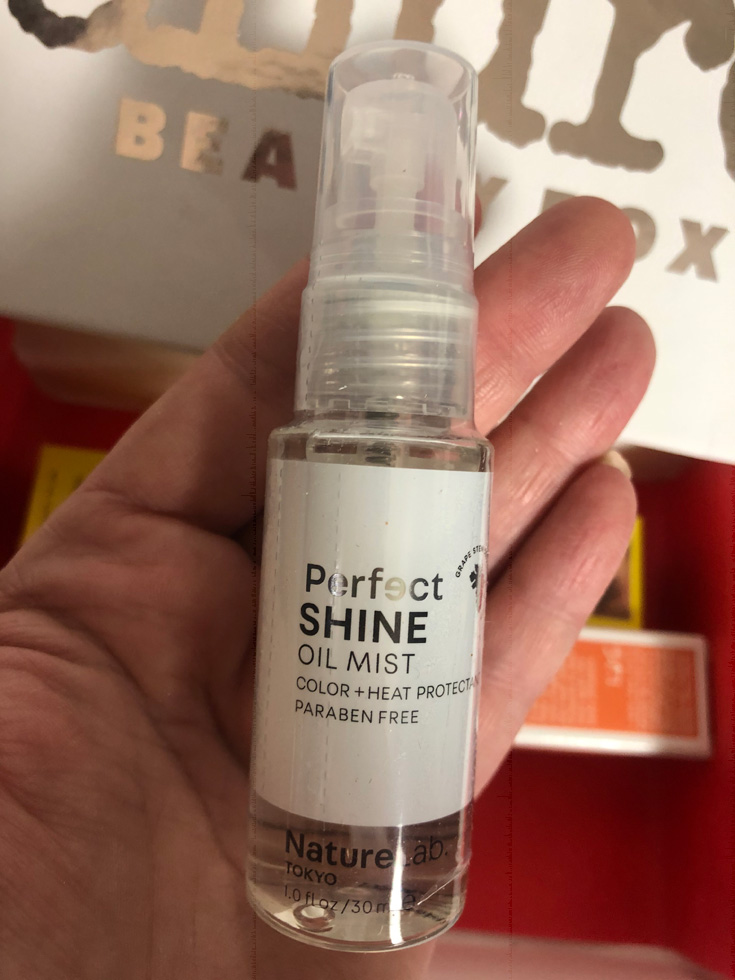 Enhance color and elevate shine with a Platinum Fiber-infused light-reflecting hair oil mist. Antioxidant-rich Stem Cells from Grape penetrate the scalp to guard against oxidative damage while a micro-mist of plant oils and butters provide protective moisture and an irresistible luster. Shine on. Heat Protectant & Color Protectant.
—>> Akar Skin Pure Lip Restoration – I am a fan of soft lips so I already tried this product as soon as I opened the little box it was on. When I opened the cute little tin I instantly had to stick my finger in it and put some  on my lips. I really like this stuff and it makes my lips sooo soft. It reminds me of using Carmex but softer and without the Carmex xmell.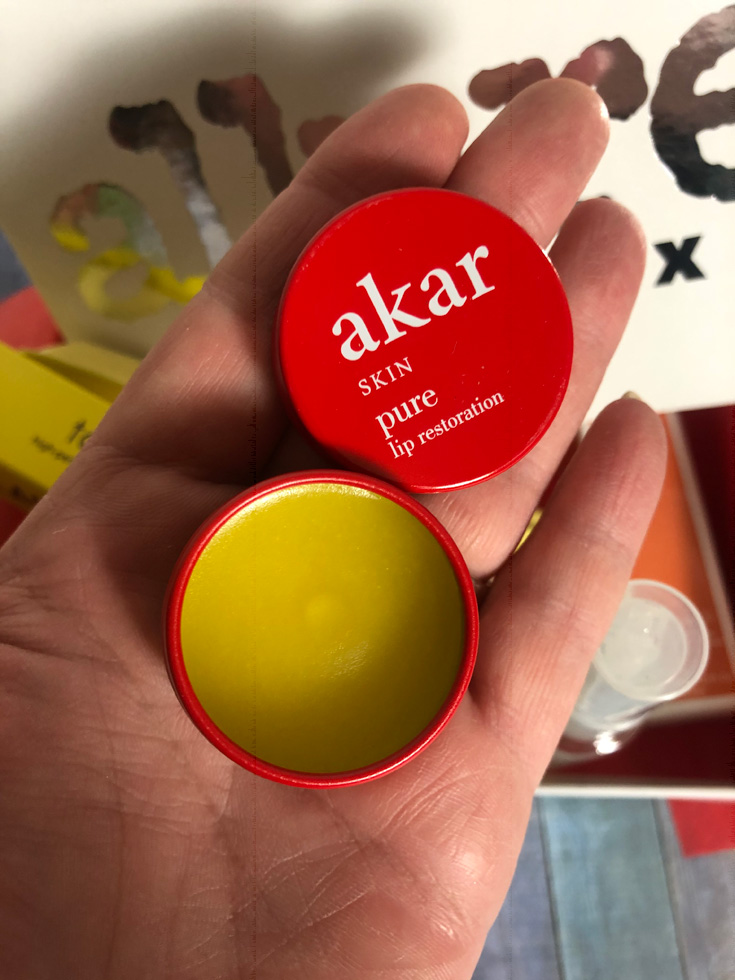 A lightweight creamy treatment guaranteed to provide instant hydration for dry and chapped lips. Antioxidants help to fight sun-induced oxidative stress and lessen the appearance of lines. Smells of freshly brewed rose orange tea, our lip restoration is made of pure plant-based ingredients and free of mineral oil. A definite must-have if your lips are prone to chapping and cracking.
—>> Kate Somerville Exfolilate – I am all for exfoliating! I tried this and love the texture, just wish it had a little more scrub to it.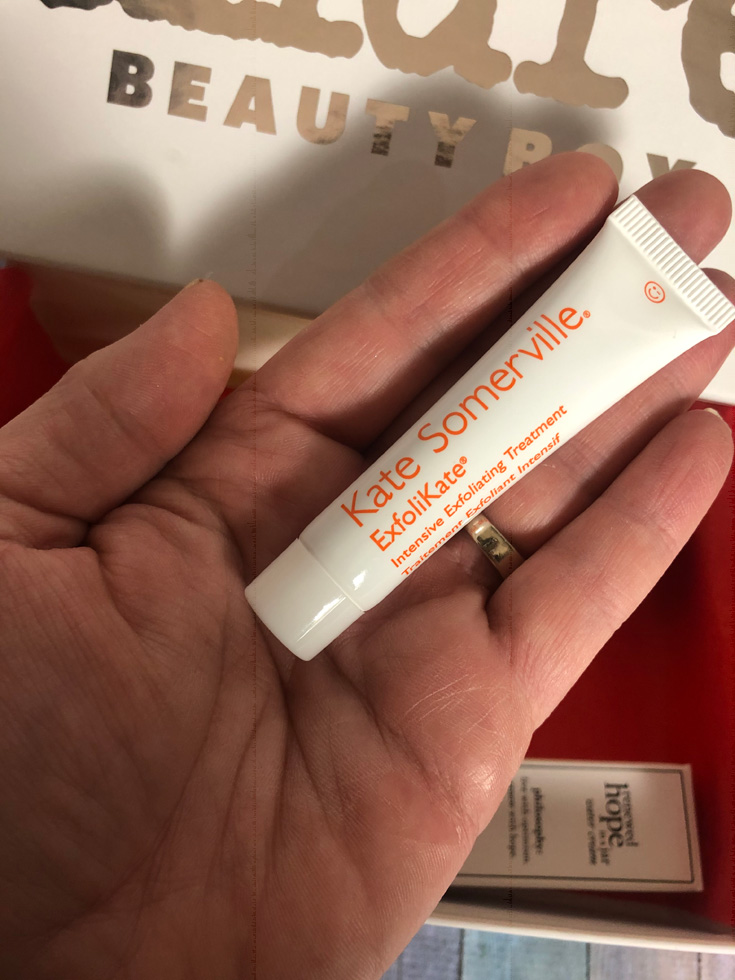 Clinically formulated to visibly transform texture and pores in two minutes, Kate's signature Super Facial exfoliates dull, dry surface skin cells to reveal smoother, radiant, pore perfected skin in just two minutes! By clearing away dead skin cells, this Holy Grail product preps skin to better absorb the rest of your regimen, making every product and ingredient that follows more effective.
—>> Renewed Hope In A Jar Water Cream – I used to prefer thick creams, now I love using the ones that are water based. I am excited to try this one and bet I am going to wish I had it in a bigger size.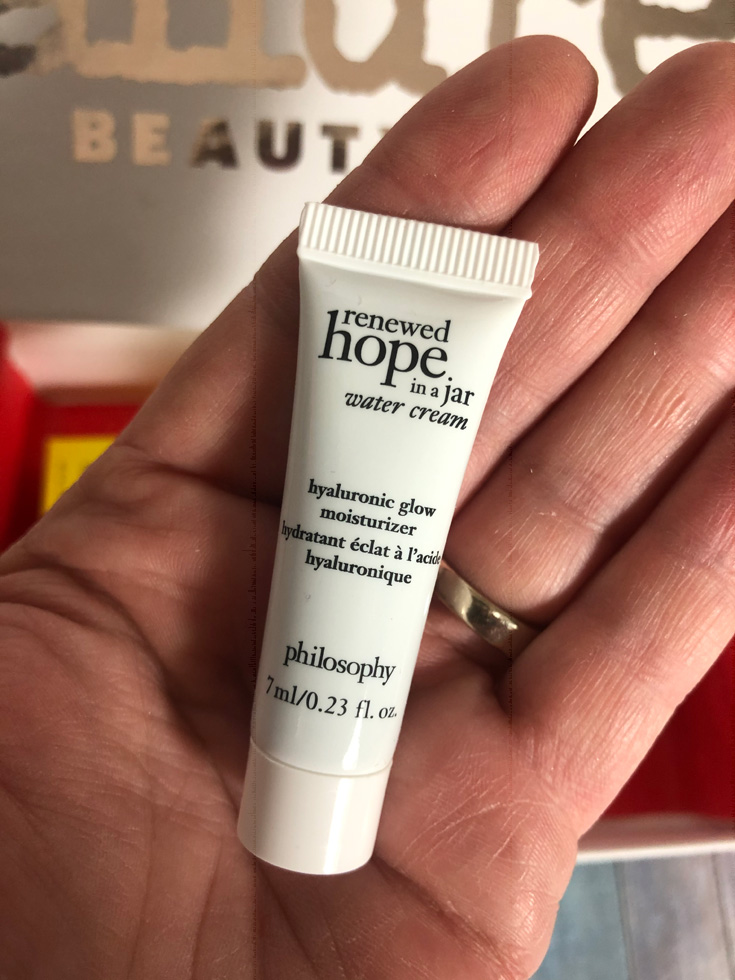 ---