Ever since I was a kid I have enjoyed the idea of super heroes! I was a fan of Superman, Batman, Wonder Woman and watching The Incredible Hulk on the big console TV was one of my childhood past times. I  now kind of lean more on Captain America as my favorite and the Joker, was a supervillian that I always found interesting. This month I finally had the opportunity to watch Joker. I received a copy on Blu-ray and now that the holidays have finally past I got a chance to watch the movie and see what everyone was talking about.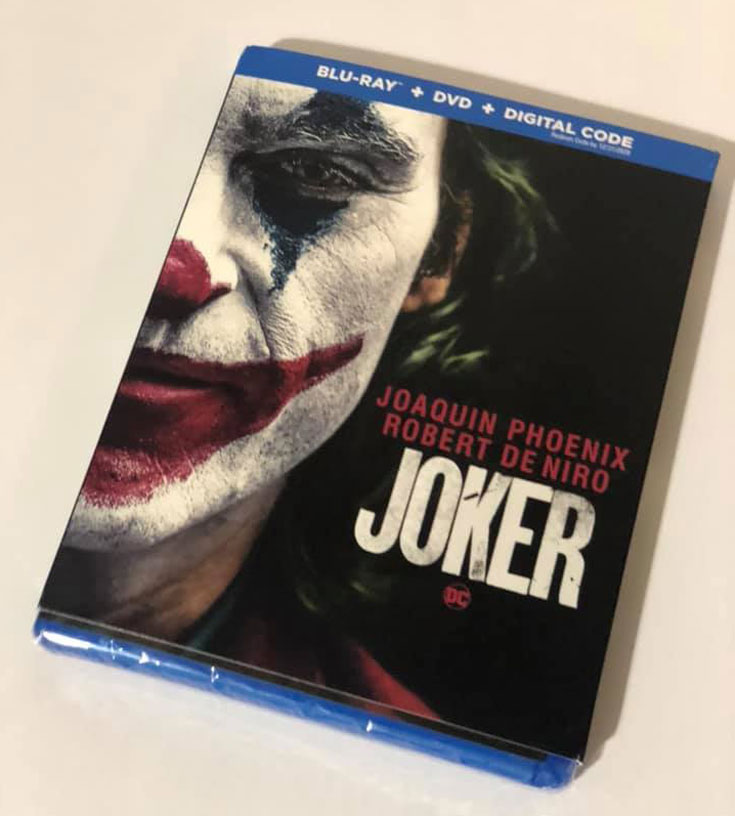 When I first heard about this movie when it came out in the theaters I had a totally different perception of what it may be about. After watching the Joker I have a different feeling towards the character. The movie had me feeling a little sad for the evil character…
"Joker" centers around the iconic arch-nemesis and is an original, standalone story not seen before on the big screen. The exploration of Arthur Fleck (Joaquin Phoenix), a man disregarded by society, is not only a gritty character study, but also a broader cautionary tale.
If you haven't seen the movie or the trailer, take a peek here…
Joker is available on Blu-ray, DVD and on Digital too!