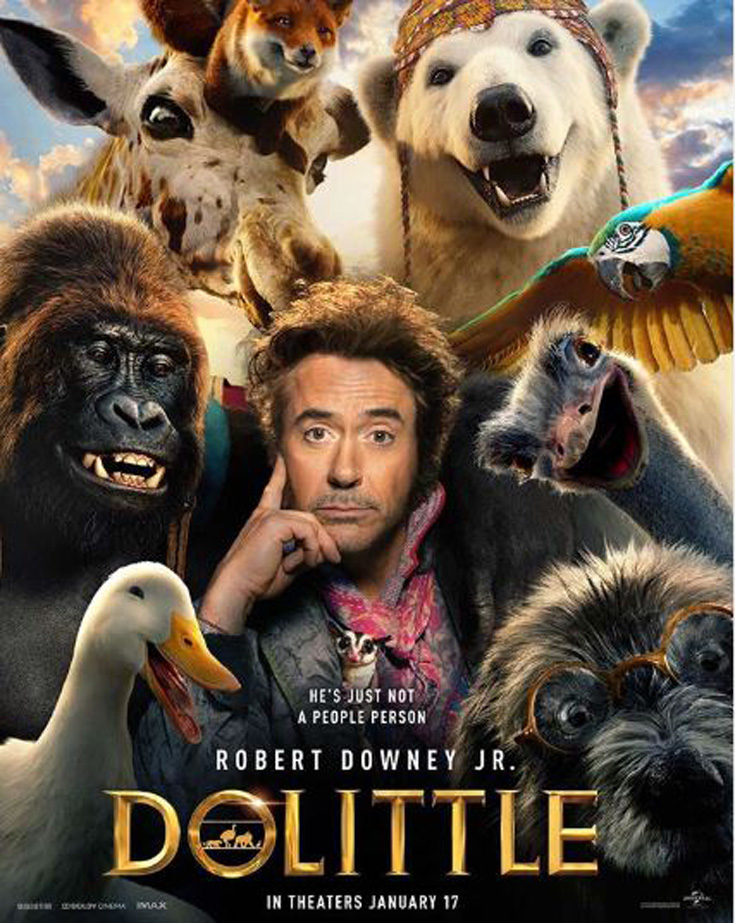 This past weekend my kids attended a screening that I was invited to for the new movie Dolittle that is playing in theaters NOW! My son is a huge fan of animals movies so I knew this would be a movie he would enjoy watching with a bucket of popcorn. I was right! I am always a fan of watching movies with Robert Downey Jr even though I normally prefer watching him in a superhero costume along with Captain America!
Robert Downey Jr. electrifies one of literature's most enduring characters in a vivid reimagining of the classic tale of the man who could talk to animals: Dolittle.

After losing his wife (Kasia Smutniak) seven years earlier, the eccentric Dr. John Dolittle (Downey), famed doctor and veterinarian of Queen Victoria's England, hermits himself away behind the high walls of Dolittle Manor with only his menagerie of exotic animals for company.

But when the young queen (Jessie Buckley, Wild Rose) falls gravely ill, a reluctant Dolittle is forced to set sail on an epic adventure to a mythical island in search of a cure, regaining his wit and courage as he crosses old adversaries and discovers wondrous creatures.

The doctor is joined on his quest by a young, self-appointed apprentice (Dunkirk's Harry Collett) and a raucous coterie of animal friends, including an anxious gorilla (Oscar® winner Rami Malek), an enthusiastic but bird-brained duck (Oscar® winner Octavia Spencer), a bickering duo of a cynical ostrich (The Big Sick's Kumail Nanjiani) and an upbeat polar bear (John Cena, Bumblebee) and a headstrong parrot (Oscar® winner Emma Thompson), who serves as Dolittle's most trusted advisor and confidante.
This movie is FULL Of animals big and small! It also has a queen who is in need of being saved. It definitely has a fun story line of a doctor who can talk to animals.
Watch the Dolittle Movie trailer below:
Dolittle is playing in theaters NOW!