I don't know about you but snacks can be an important part life! I like to have access to snacks while I am working. I also love to have snacks when I am watching a movie! I will admit that I don't always make the most healthy snack choices but I am okay with that because I tend to live in the moment and am thankful for each day that I wake up. If I see a snack that might make me happy for that moment, you better believe I might give it a try.   If you are a fan of snacking, SmartBox helps you snack intelligently.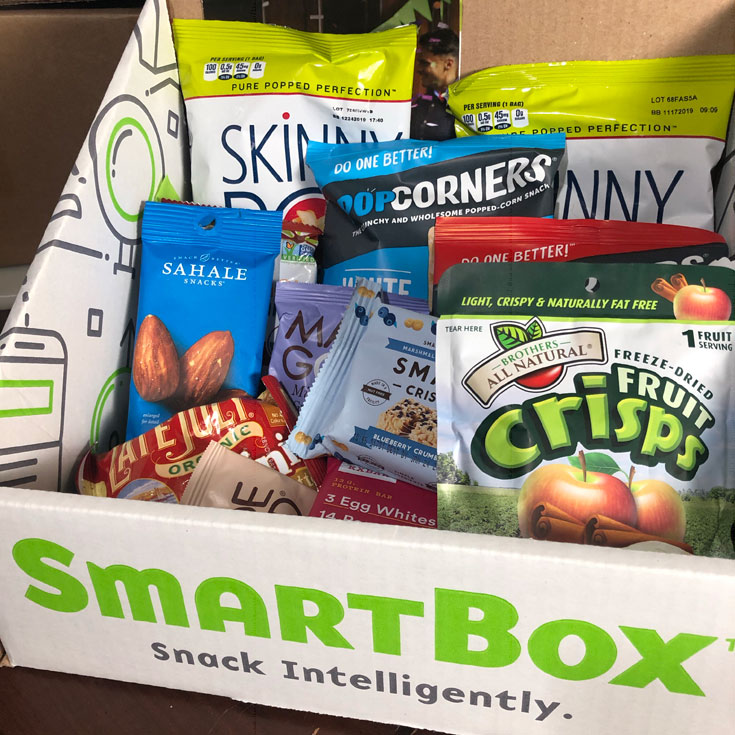 SmartBox are boxes full of snacks delivered right to your door. You can Build Your Own Snack Box or you can choose from their different themed boxes that currently include: Family, Fitness, Celebration, Surprise Me and Gluten Free. I think it is excited to try new brands that I have either never tried or heard of. Here are some of the brands that are featured in the Family Box:
Made Good Granola Bites
Annie's Homegown Granola Snacks & Treats
Nature's Bakery Granola Snacks & Treats
Enjoy Life Cookies
Pirate's Booty Corn Puffs
Pure Organic Fruit Bars
Garden Veggie Straws
Nature's Path Love Crunch Bars
Clif Bar
Skinny Pop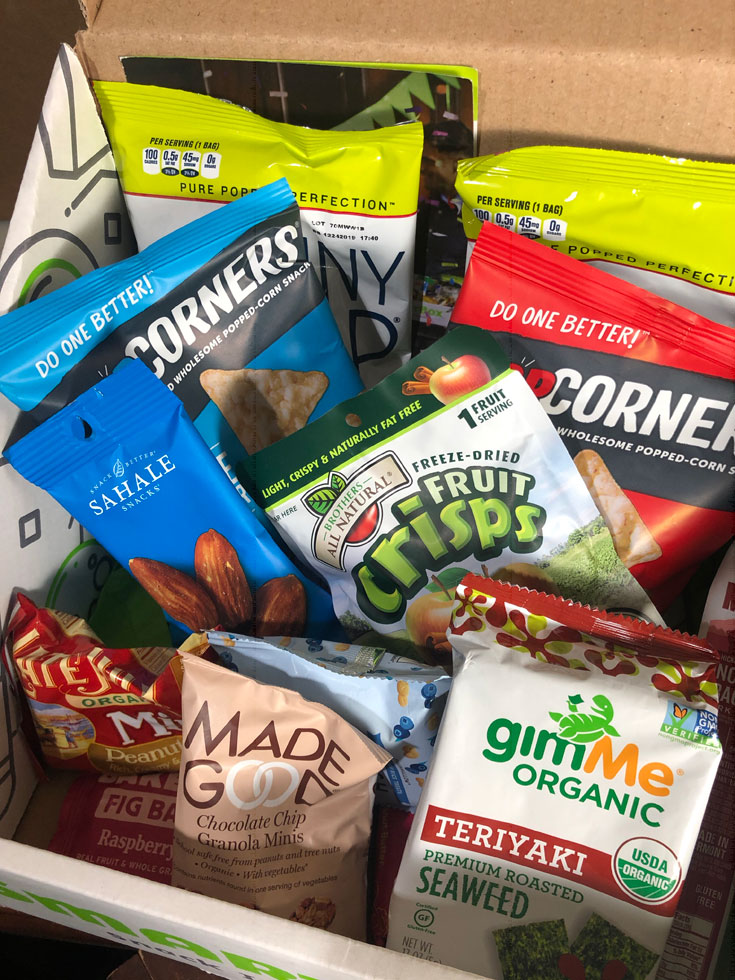 What I thought was really neat was my kids were just as excited as I was to receive this box. Instead of candy and junk for snacks during our family movie night, we shared a SmartBox of snacks that were fun to try for the first time.
SmartBox is committed to providing a flexible variety of fun, healthy choices for our customers. Our products adhere to a simple criteria of all-natural ingredients. Every product you find in SmartBox Vending, GoMarket, and Express fits this philosophy. We also recognize dietary needs are important, so we carry plenty of Gluten-free, Vegan, Organic and Non-GMO options. We know good taste is really important, so we keep a wide range of delicious products!
Learn more about SmartBox here >>> https://smartbox-express.com/