One thing that I do NOT have in my house is a dishwasher! My house was built in 1958 and it didn't come with one. I upgraded the appliances but haven't splurged on installing a new dishwasher yet. Since I have kids, I have always had help in the kitchen with the dishes but I need to think about the future and I have been recently thinking of how my kitchen needs a little remodel. You may think that a dishwasher is a dishwasher but here is what I think is AWESOME about the Bosch AutoAir™ Bosch 500 Series Dishwasher that you can find at Best Buy…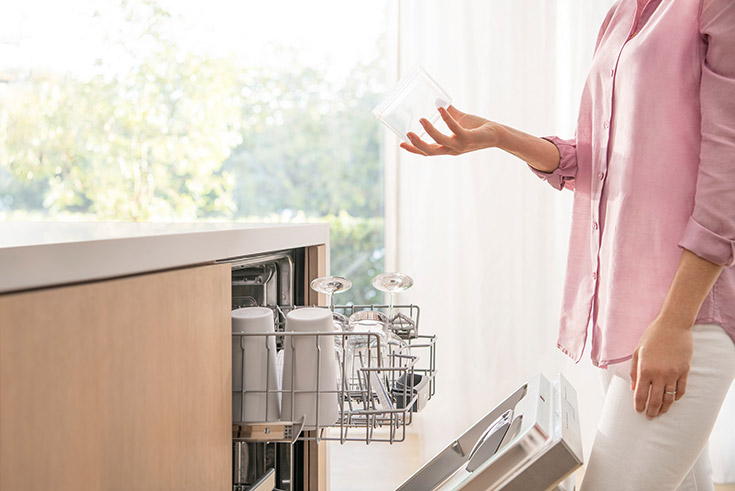 RackMatic® – Fit it all, every time. With 3 different height levels and up to 9 possible rack positions, you can customize each load for your needs.
24" Width – This dishwasher has a LARGE interior. There is room for up to 16 place settings so this is perfect for those with a big family or those that like to host guests for meals at your home.
Flexible 3rd rack – Accommodate the odd one out. Adding the 3rd rack with its adjustable tines can create the right fit for deep, tall, or uniquely-shaped items.  Flexible 3rd rack adds space for cooking utensils and ramekins.
EasyGlide™ rack – Load and unload your dishes smoothly. It's easy to adjust and move the racks, even while they're full of dishes.
24/7 Aquastop® – Protect your floors. This 4-part leak prevention system uses sensors to detect and stop leaks, and can even turn on by itself.
44-dBA noise level rating – Wash dishes in peace. Bosch dishwashers are so quiet, you have to check the exterior Infolight® to know they're on.
 AutoAir™  – Automatically opens the door at the end of the drying cycle to let moisture escape and fresh air circulate for better drying results.*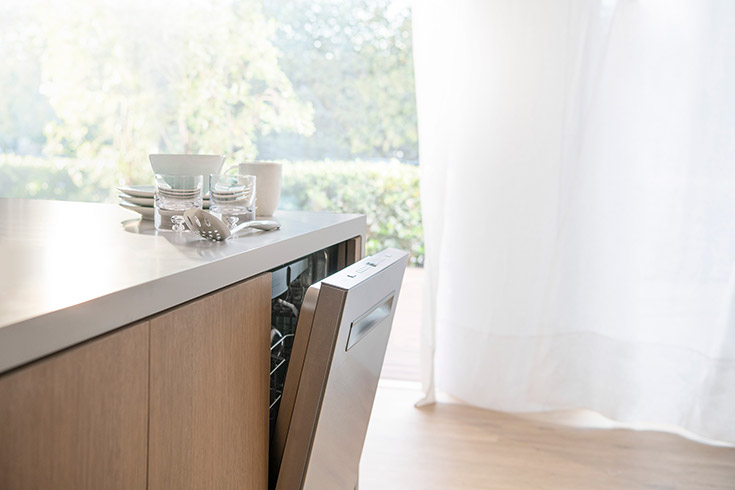 Every Bosch dishwasher is ENERGY STAR qualified and meets or exceeds federal guidelines, for year-round energy savings. To learn more about the Bosh dishwashers at Best Buy visit: https://bby.me/8ncvq
*Compared to Bosch Dishwashers with PureDry.