Last year Justice Studios released Ultra Squad, a graphic novel series that follows the journeys of four tween girls as they battle and use their supergirl powers to save the universe by fighting an evil force that is threatening Earth. For those Justice fans that have been waiting for the next book to come out, the third book, called "Ultra Squad, Galaxy Dance-Off," is now available at Justice! It is also the FINAL issue in the series.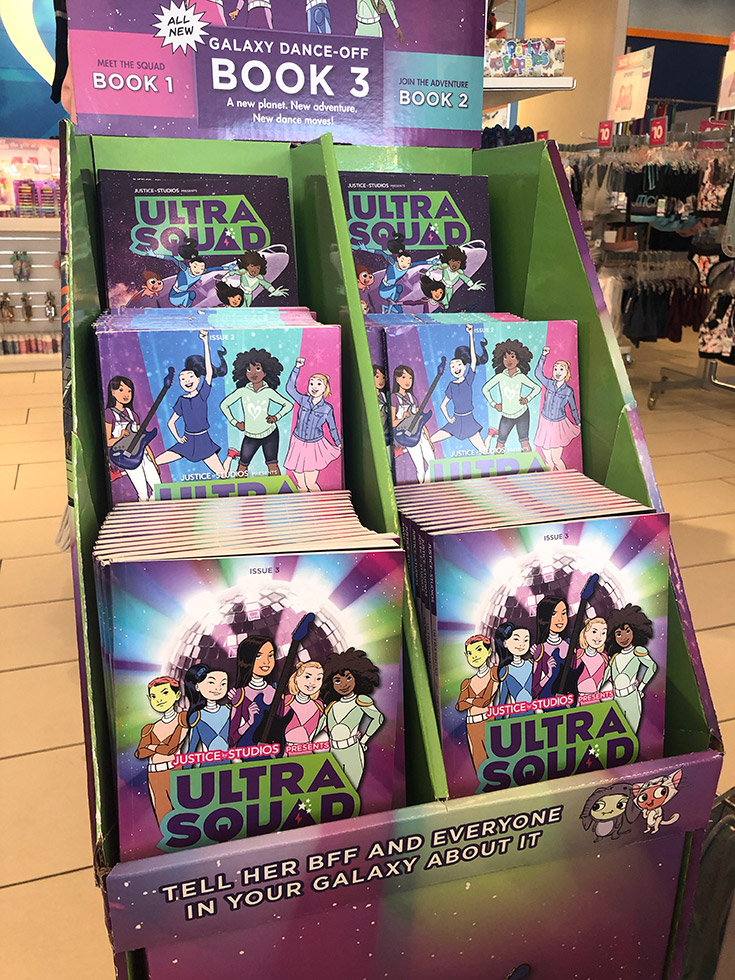 Ultra Squad was written by bestselling young adult author, Julia DeVillers, and illustrated by Rafael Rosado. The series was specially created for a generation of girls who want to make the world a better place through teamwork, positivity and justice. The series features four main characters (Posey, Anna, Lyric and Sky), who come together and find out that their unique personalities can truly make a difference in and out of this world. These four characters in the series that have different passions, favorite colors and favorite magical creatures…
Posey – Passion: acting – Color: Pink – Fave magical creature: unicorn
Lyric – Passion: Music – Color: Purple – Fave magical creature: hedgehog
Anna – Passion: Gymnastics – Color: Turquoise – Fave magical creature: fairy
Sky – Passion: Tech – Color: Green – Fave magical creature: griffin
Out of the four characters in the book, I relate to Posey because pink is one of my favorite colors, and I LOVE unicorns. I asked my daughter which of the four characters in the series she could relate to, and she said Lyric.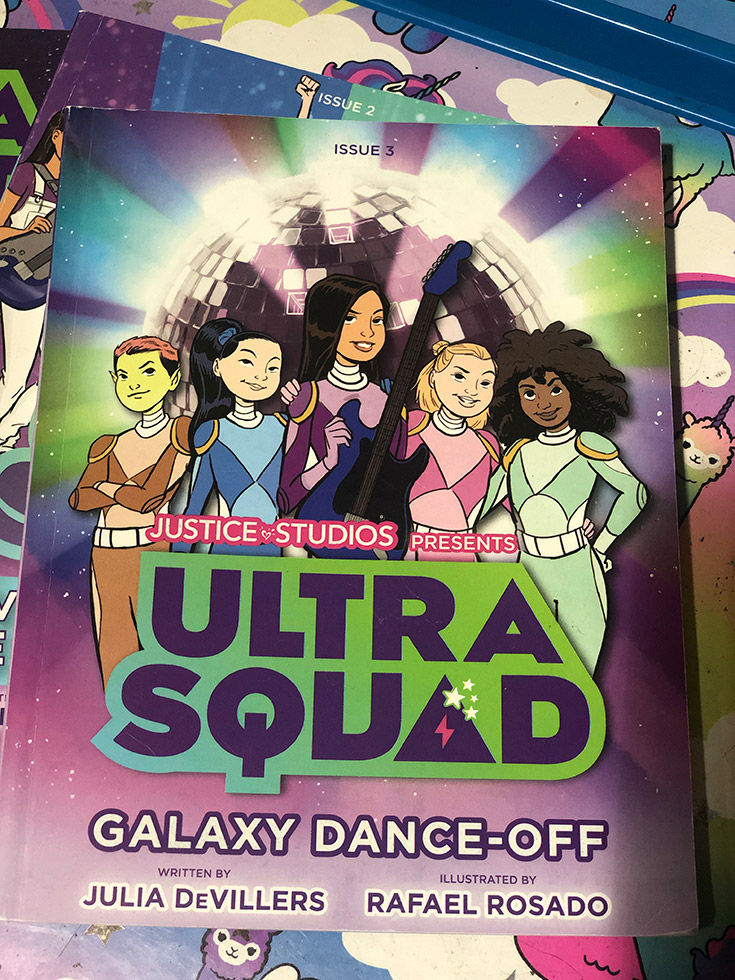 I have been a fan of comics since I was a kid, so I was happy to add this series to my collection.  This cute graphic book series consists of three different paperback issues that would make a great gift for any tween that loves books and stories celebrating supergirl power!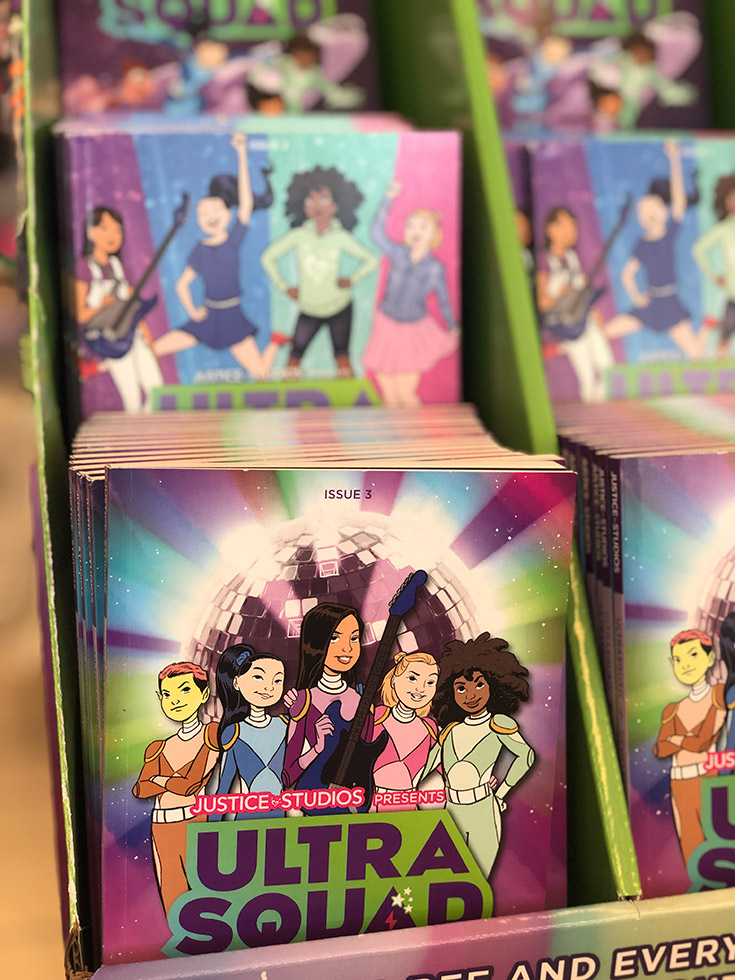 You can check out more information on Ultra Squad online, and to shop the latest clothing styles, visit Justice stores nationwide or online at shopjustice.com.