One of my favorite kinds of movies are the ones you can watch with the whole family! At my house one thing that my family loves to do together have family movie night! If you are a fan of dog movies, A Dog's Journey is NOW available on Blu-Ray, DVD and Digital…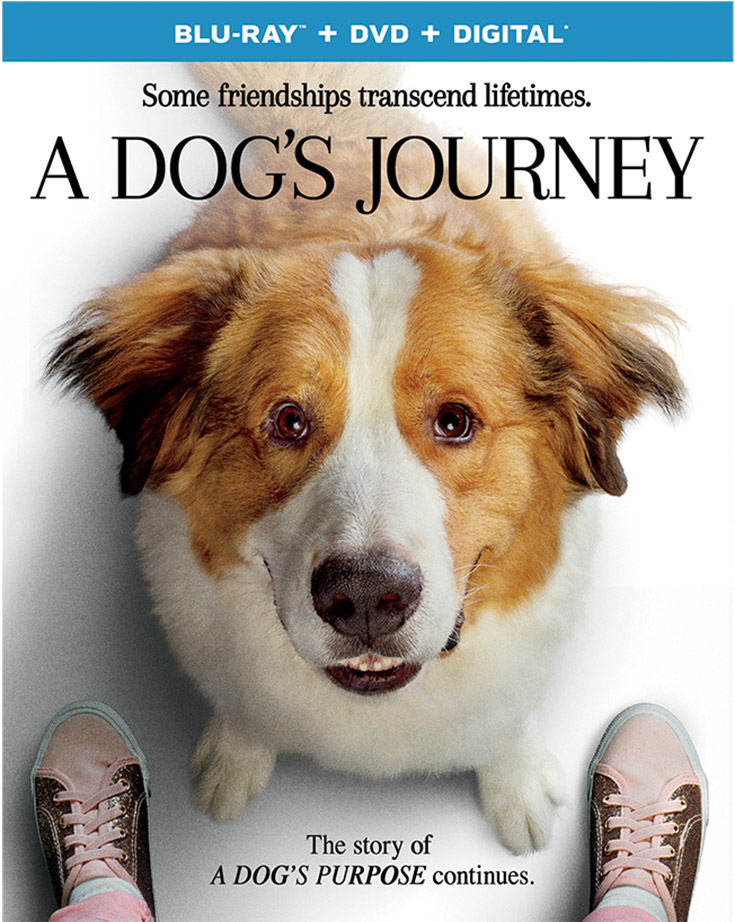 Picking up where A Dog's Purpose left off, A Dog's Journey continues the tale of lovable farm dog Bailey, as he finds a new destiny and forms an unbreakable bond, and learns that some friendships transcend lifetimes. A hit with audiences, who rated it an "A" CinemaScore, the movie is "a must-see for any dog lover" (Chuck Yarborough, The Plain Dealer) and the perfect choice for family viewing, teaching universal lessons about the values of friendship and devotion. "Pawsitively" uplifting from start to finish, A Dog's Journey features over 30 minutes of bonus content including deleted and extended scenes, a hilarious gag reel and featurettes with the cast and a behind the scenes look at the memorable animal performances.
Take a peek at the trailer below:
You will also get some fun bonus features too! Some deleted scenes you will want to see and more! Here is some of the extras you will get when you buy it:
Deleted and Extended Scenes

It's Gonna Work
A Song for Molly
You Can Stay Here
Just Do the Laundry
Let's Get Started
Gloria Looks at Henry's Things
This Place is Huge
It's Really Happening
I've Loved You Forever
Gag Reel
A DOG'S Sequel – New and returning cast members discuss their roles in A Dog's Journey and share their appreciation for director Gail Mancuso.
Everyone's Best Friend – Sit down with the cast to hear about their life-long love of man's best friend.
Working with Dogs – Cast and crew share the joys of working with animal-actors.
A Healing Journey – Josh Gad, Dennis Quaid and others discuss the bond between dogs and humans.
Scoring the JOURNEY – Director Gail Mancuso and composer Mark Isham discuss the music in the film.
Feature Commentary with Director Gail Mancuso
Right now you can buy A Dog's Journey on Amazon and other online retailers!