"Warner Bros. Home Entertainment provided me with a free copy of the Blu-ray. I reviewed in this Blog Post. The opinions I share are my own.
Are you a fan of the show Arrow? Right now you can own Arrow: The Complete Seventh Season on Blu-ray and DVD which contains all the exhilarating episodes PLUS a Crossover Featurette, 2018 Comic-Con Panel and more! I am excited that I was able to add it to my Blu-ray collection…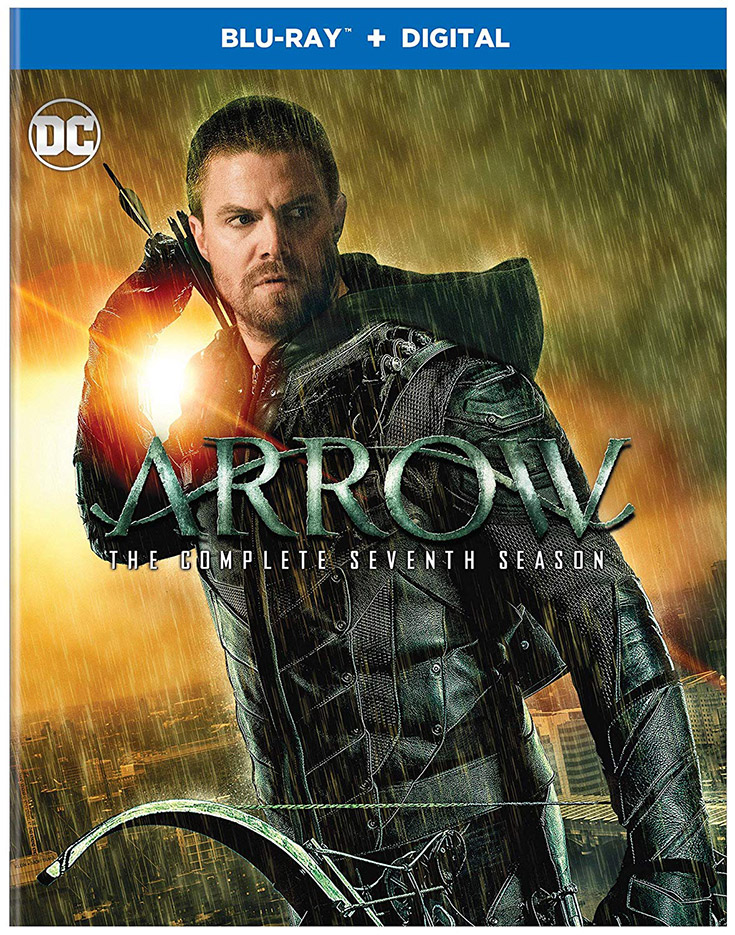 Following Oliver Queen's shocking decision to turn himself over the FBI and reveal his identity as the Green Arrow to the public, Oliver has spent the past five months in prison while his team was left behind to protect Star City. IN the wake of Ricardo Diaz's escape, Oliver  has yet again turned into someone else inside Slabside Maximum Security Prison. Determined to keep a low profile to shorten his sentence for the sake of his family, Oliver's limits will be tested when he and Team Arrow are pitted against the most ruthless villains they have yet to face. 
Here are the 22 one hour episodes you will find on the BLU-RAY plus 2 FULL crossover episodes:
Inmate 4587
Longbow Hunters
Crossing Lines
Level Two
The Demon
Due Process
The Slabside Redemption
Unmasked
Elseworlds: Hour One
Elseworlds: Hour Two
Elseworlds: Hour Three
My Name is Emiko Queen
Past Sins
Emerald Archer
Star City Slayer
Brothers & Sisters
Training Day
Star City 2040
Inheritance
Lost Canary
Spartan
Confessions
Living Proof
You Have Saved This City
In addition to all of these action packed episodes, both sets also include the show's 2018 Comic-Con Panel, a crossover featurette, deleted scenes, a gag reel and more!All three DC Crossover: Elseworlds episodes will be available onlyf or fans who purchase the Blu-ray set.  You can also own on Digital via purchase from digital retailers.