Seafood is something that I don't cook that often. I like shrimp, crab, lobster and a variety of other seafood but I don't get to cook them at home very often because my family is picky when it comes to seafood. I recently used one of the Cedar Planked Atlantic Salmon from Cedar Bay Grilling Company to create my Spicy Salmon and Veggies Nachos with that was a hit!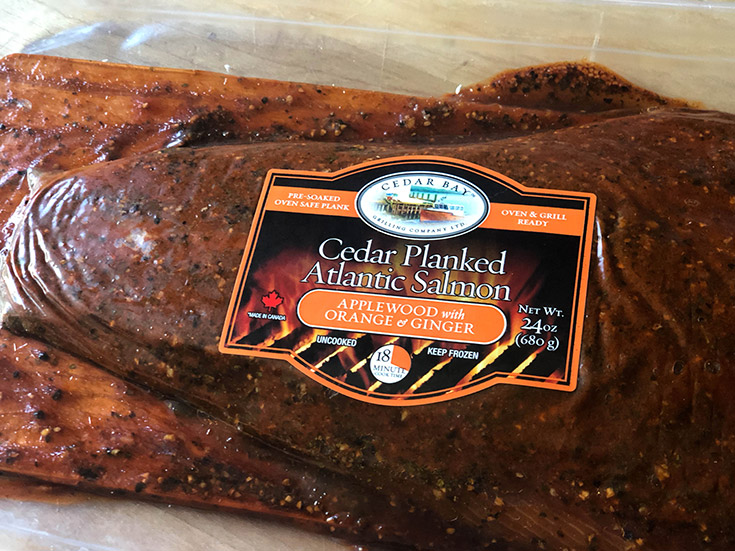 These are PERFECT for those that love a delicious and flavored salmon that is ready to be put in the oven or on the BBQ! this week I used one of the Applewood with Orange Ginger Cedar Planked Atlantic Salmons to make some salmon nachos that are DELICIOUS and absolutely full of FLAVOR! I made a whole sheet pan and they were a hit with NO leftovers.
With my nachos I used some of those little tomatoes, some corn, orange bell peppers and some jalapenos to make these nachos a little spicy! I also used two different cheeses because I like cheddar cheese but I also love some mozzarella with my nachos too!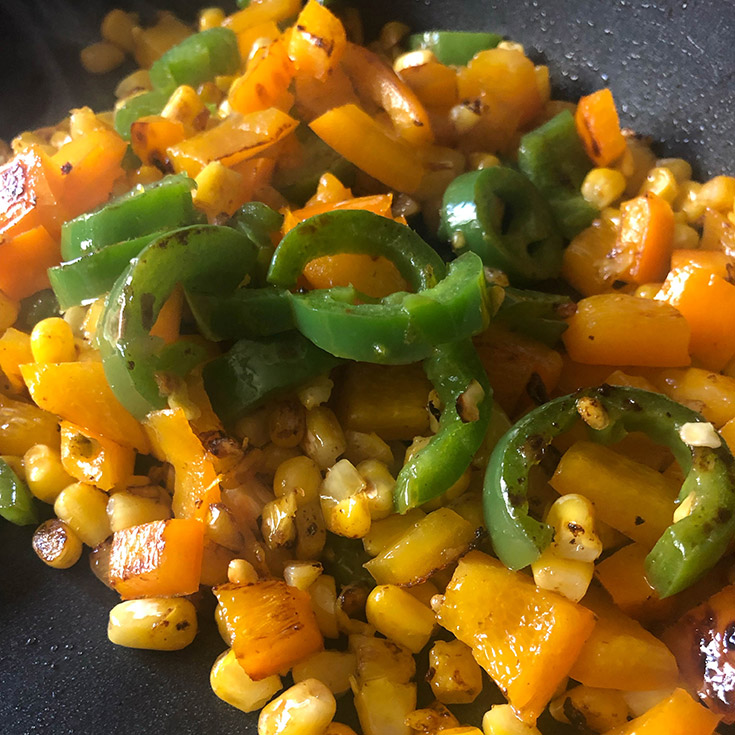 While the veggies where cooking inside on the stove, the salmon was on the grill. I used about 1/2 of the Applewood with Orange Ginger Cedar Planked Atlantic Salmon. You could use the whole thing if you want some nachos with a lot of salmon!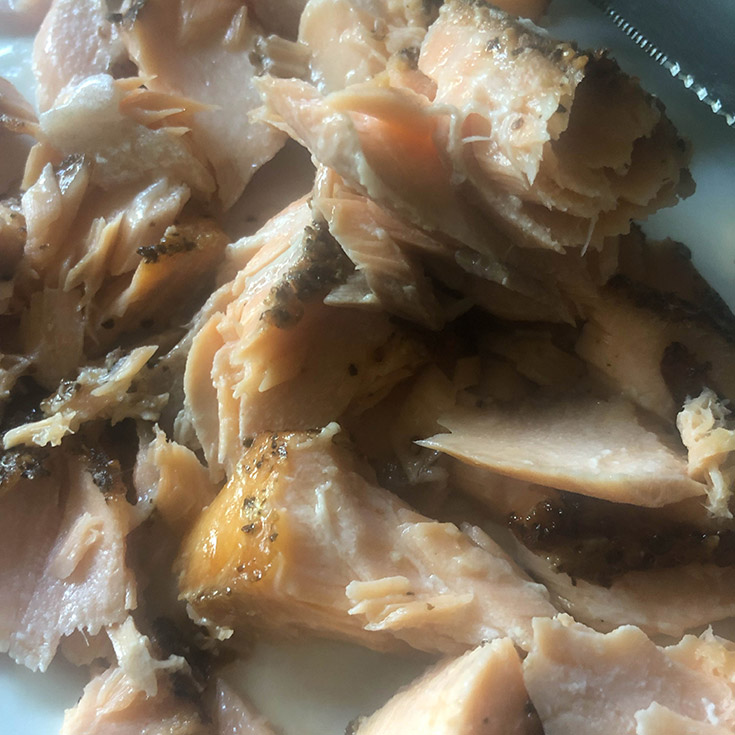 The salmon comes ready to put in the oven on on the grill on a cedar plank and marinated with flavor your will LOVE! These is honestly the BEST salmon I have ever tasted and can't wait to make these nachos again. They currently have two different choices (Sugar & Spice and Applewood with Orange Ginger) that are so good!  For those of you that are looking to make nachos with a TWIST, salmon is the way to go! I normally would use shredded chicken or beef but the flavored salmon with the veggies gave these nachos the perfect flavor combination.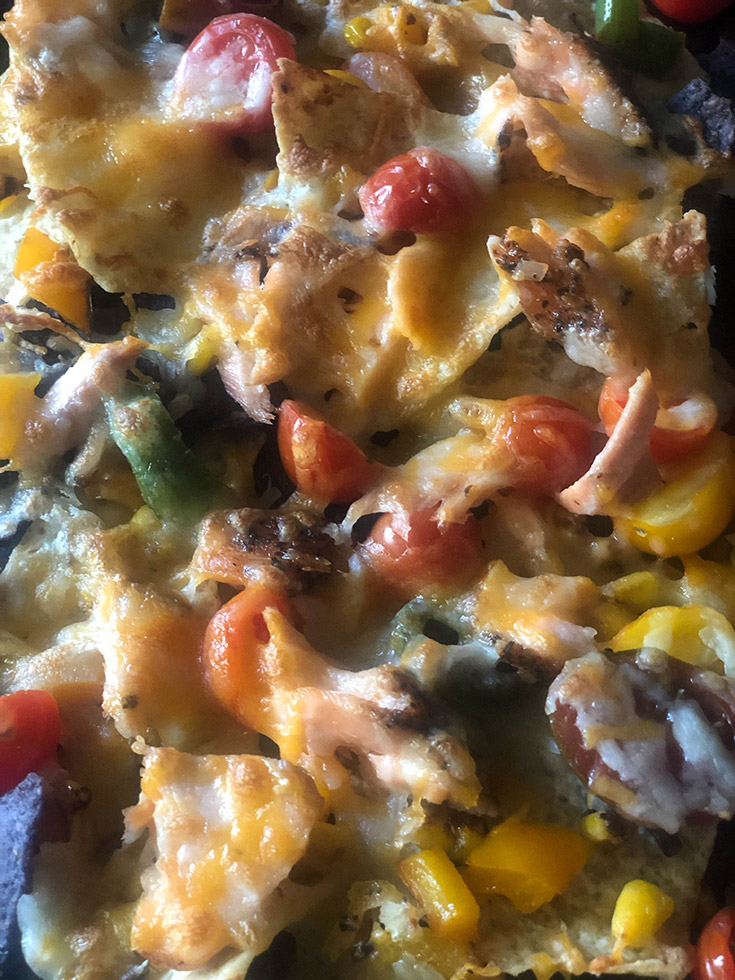 Spicy Salmon and Veggie Nachos
Ingredients
1/2

Cedar Planked Salmon from Cedar Bay Grilling Company

grilled and cut into small pieces/chunks

1

cup

cherry tomatoes

1

cup

corn

1

chopped orange bell pepper

3

jalapenos

sliced and de-seeded

1

tbsp

olive oil

1

cup

shredded mozzarella cheese

1

cup

shredded cheddar cheese

1

12oz bag

tortilla chips
Instructions
In a small skillet add olive oil and heat to medium high temperature. Add corn, bell peppers and jalapeno and cook for about 2-4 minutes until bell peppers are slightly tender. Remove from heat and set aside.

Spread tortilla chips on a non-stick 9x13 baking sheet. Next add the salmon and veggie mix over the top of the tortilla chips.

In a bowl mix both of the cheese together. Sprinkle cheese over the top of the top evenly.

Bake these nachos at 400 degrees for 6 to 8 minutes or until bubbly. You can also choose to use your broiler and stick them under the broil for a couple minutes, just until the cheese is melted.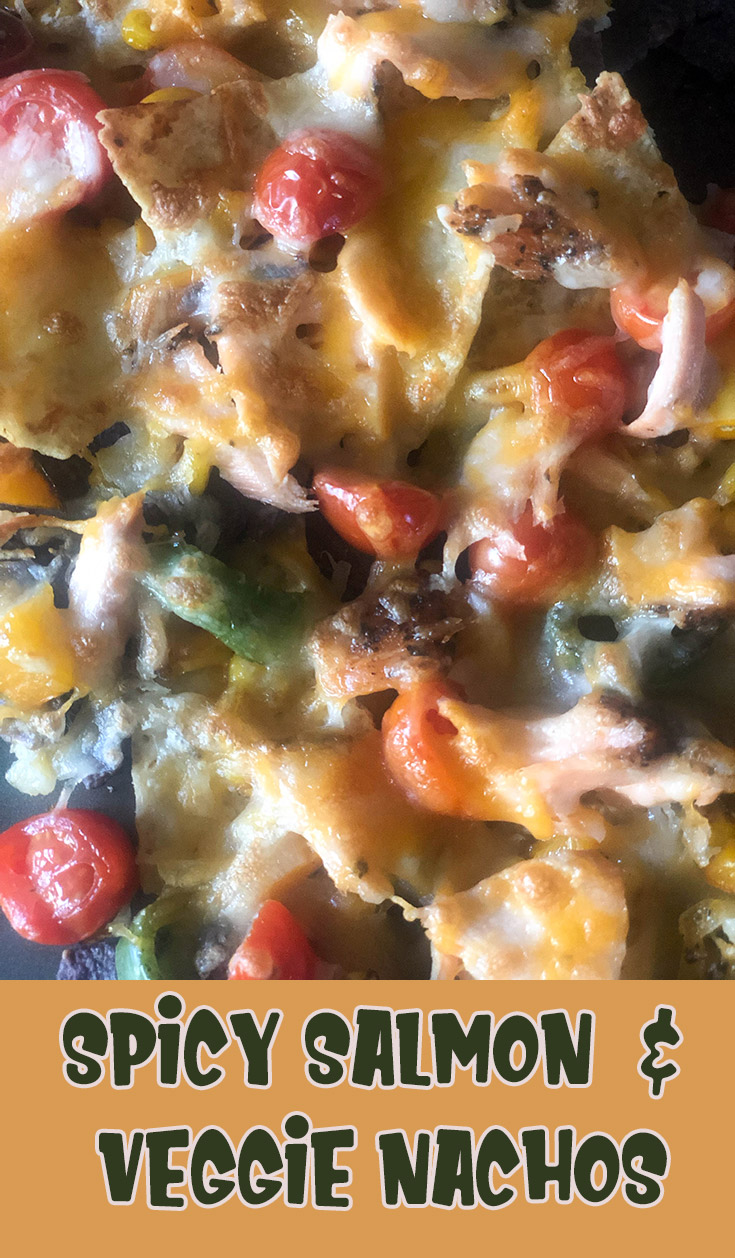 To learn more about the Cedar Bay Grilling Company products visit: https://cedarbaygrilling.com.