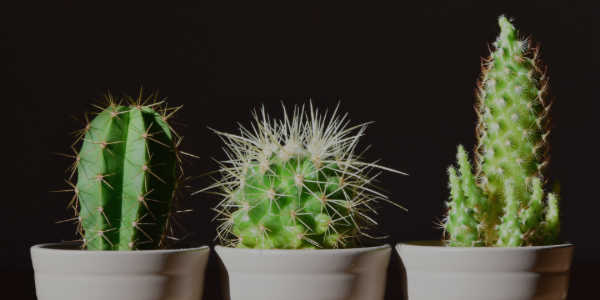 Most of us think of our home as a relative safe haven, but the truth is that your house's interior may be more hazardous than you might think. Studies have actually found that several organic levels average two to five times higher indoors than they do outside. When these organics are inhaled, they can cause a lot of health problems. Whether you're single or you've got a partner and a few kids, you'll want to do everything you can to improve the quality of the air you breathe.
Fortunately, there's a fairly easy solution — and it's one that might make your home into an Instagrammable backdrop. The answer? Just add houseplants.
Having an outdoor space is highly desirable for many homeowners and renters alike. In fact, 51% of homeowners who upgrade their outdoor spaces end up spending six or more hours there per week. But whether or not you have a big backyard, you can bring the goodness of the outside into your home. Not only will it brighten things up from a visual standpoint, but it'll also make you happier and healthier.
As Americans, the majority of us rely on plastic materials for countless applications. We might use appliances and equipment made from reaction injection molding (which combines two liquid components in a mold to react and cure) or plastic bags and containers to transport food items from one location to another. In our decor, we might be inclined to use plastic, as well. But while plastic plants may be easier to take care of, they certainly won't provide the indoor air improvements you'll experience with the real thing. Since the 1980s, plants have been recognized for their abilities to improve interior design and improve air quality. When NASA conducted experiments that involved growing plants on space stations, data revealed that the high VOC levels in these model spacecraft were reduced dramatically thanks to this vegetation. Roughly two decades later, Australian researchers discovered that potted plants, in particular, were exceptionally skilled at removing VOCs, thanks to the bacteria found in potting mixes. One more recent study found that having just three potted plants throughout an average sized office space can reduce airborne VOCs to impressively low levels.
Aside from purifying the air, these houseplants can also make your home look a whole lot better. Plus, they're undoubtedly trendy. Millennials and Gen Zers love indoor plants so much that many retailers are selling out of the most popular varieties, which means that these generations can't be blamed for the death of the plant industry; in fact, it's thriving like never before. Whether you love the look of ferns, want a low-maintenance succulent, or hope that a Chinese money plant will put more of the green stuff in your pocket, keeping your home well-stocked with these babies will certainly improve your experience when you're indoors. And if your house looks a little more Instagram-worthy as a result, so be it.
So whether you're concerned about making your home's air a bit safer to breathe or simply want to be part of the newest interior design trend, indoor plants can do it all — as long as you remember to water them every once in a while.