When I was a kid I loved video games and laser tag was the FUN thing to play! They even came out with places that you could go play in groups which was even more fun. One of those spots just happened to be right next to Chuck E. Cheese's so if you were lucky you would get to do both in the same day! Nowadays my kids won't go to any of those places but they will play laser tag at home.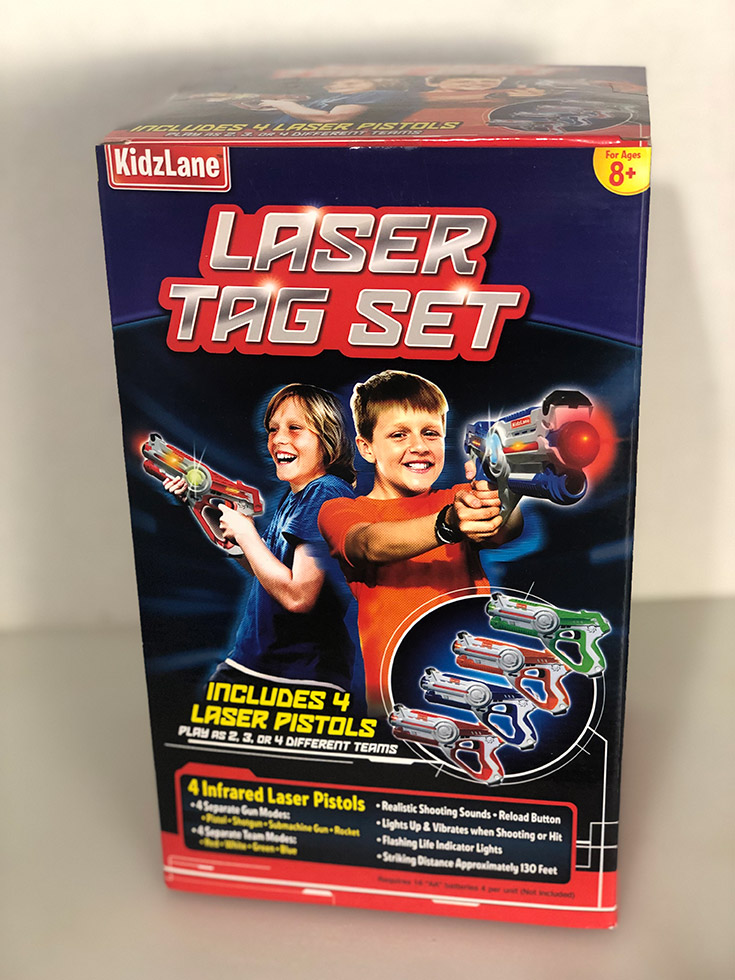 We have the KidzLane Laser Tag Set that my two youngest think is fun that includes 4 Infrared Laser Pistols that allows us to play as 2, 3 or 4 different teams. The Laser Blasters light up and also vibrate while shooting as far as 130 feet. Each gun requires batteries and has a different range of life bars, available shots and booming sounds.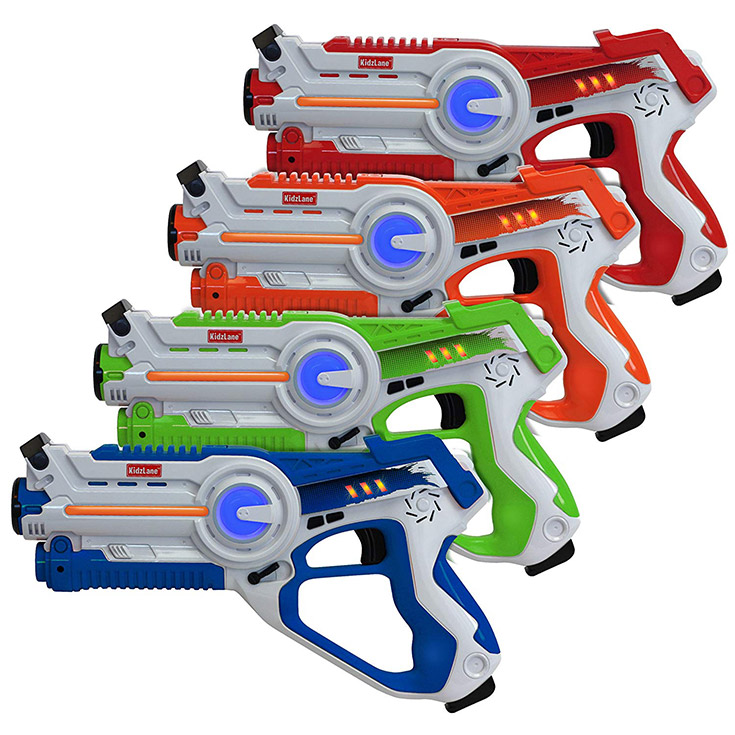 This can make a great game for your kids at home to get them away from watching tv or using a device to get on the internet. It can be something fun to do if you are having a birthday party or event with kids. This also makes for a great gift idea too! The Kidzlane Infrared Laser Tag Game Mega Pack is only $49.99 on Amazon right now with FREE shipping!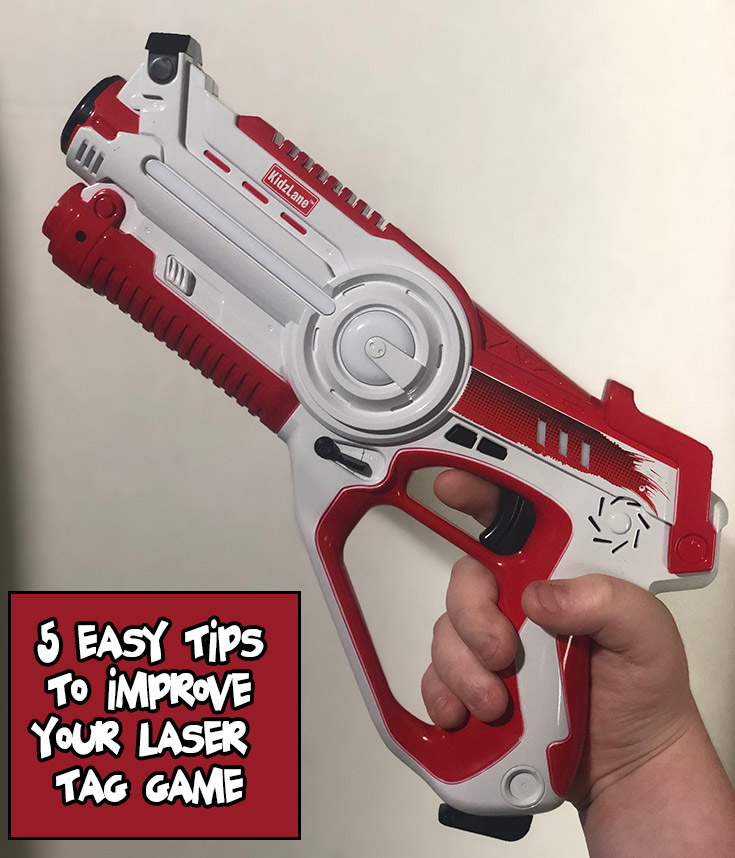 Want to play and better your game? Here are are 5 EASY Tips To Improve Your Laser Tag Game…
Once the game starts keep shooting continuously. This is an easy way to increase your laser tag game immediately so keep firing!
Dress in dark clothing and keep moving!
Don't stay together, split up!
Keep low and crouch walk!
Know your area! If possible try to get up as high as you can!