When it comes to movie collections I was EXCITED to finally add CAPTAIN MARVEL to my mine! Today is the day that you can grab your copy that is available as either a 4K Cinematic Universe Edition (4K UHD+Blu-ray+Digital Copy) or a Multi-Screen Edition (Blu-ray+Digital Copy), granting fans the flexibility to watch on devices of their choice.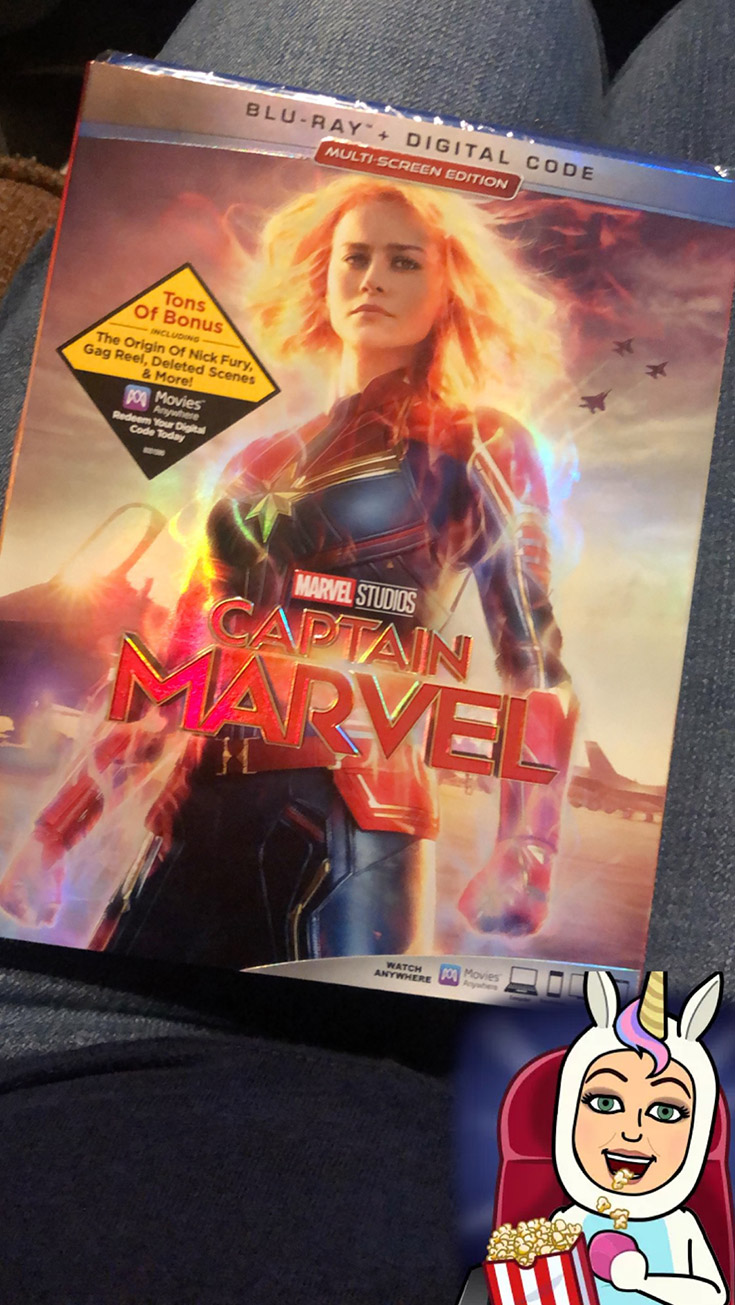 Discover deleted scenes and over an hour of bonus content when you bring home Marvel Studios'CAPTAIN MARVEL on Digital. The in home release includes featurettes that highlight the transformative journey of Brie Larson (Captain Marvel) and her character's impact on audiences around the globe; the influence of Nick Fury (Samuel L. Jackson) on significant events within the MCU; the perfect pairing of directors Anna Boden & Ryan Fleck; the ongoing conflict between the Skrulls and the Kree; and the raw talent behind the fetching feline named Goose. Viewers also gain access to six deleted scenes, director commentary, a gag reel loaded with funnies, flubs and Flerkens, and never-before-seen concept art and production photography.
Captain Marvel Bonus Clip: Hiss-Sterical Cat-ittude
Captain Marvel DIY Activities
Get ready to go Higher, Further, Faster with your very own DIY #CaptainMarvel Paper Glider! Download the instructions & template now at http://bit.ly/CaptainMarvelGlider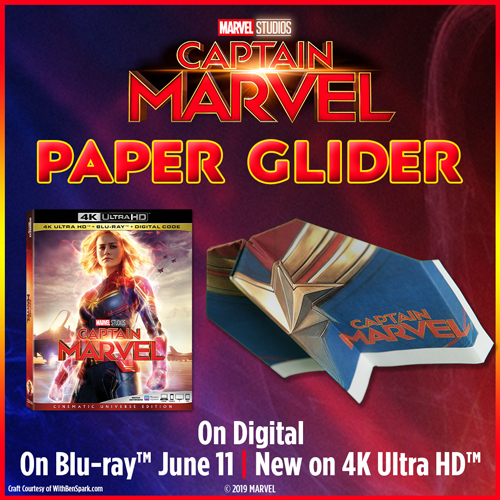 Now that you've seen #CaptainMarvel, I'm sure you want your very own Flerken, right? (Trust me, we all do…) Well, you're in luck! Download this awesome activity and make your very own Goose puppet.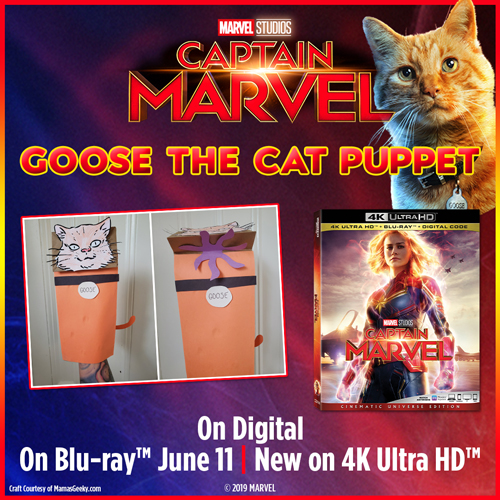 CAPTAIN MARVEL is NOW available  On Digital! On Blu-ray™ and 4K Ultra HD™