Father's Day is only a week away! While you can buy dad a gift that he will love, homemade gifts are just as nice and sometimes even better! Below you will find 9 DIY Father's Day Gifts that you can make to put a smile on your dad's face on his special day!
DIY Father's Day Hammer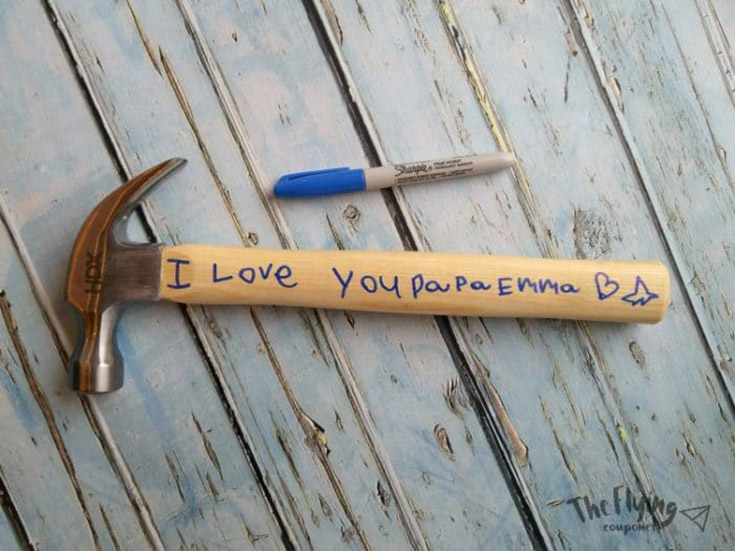 If you have a dad that likes to work on the house this Father's Day Hammer just might be the perfect do-it-yourself gift! If you like to draw, this might be a fun canvas to draw on.
Scrabble Tile Father's Day Coaster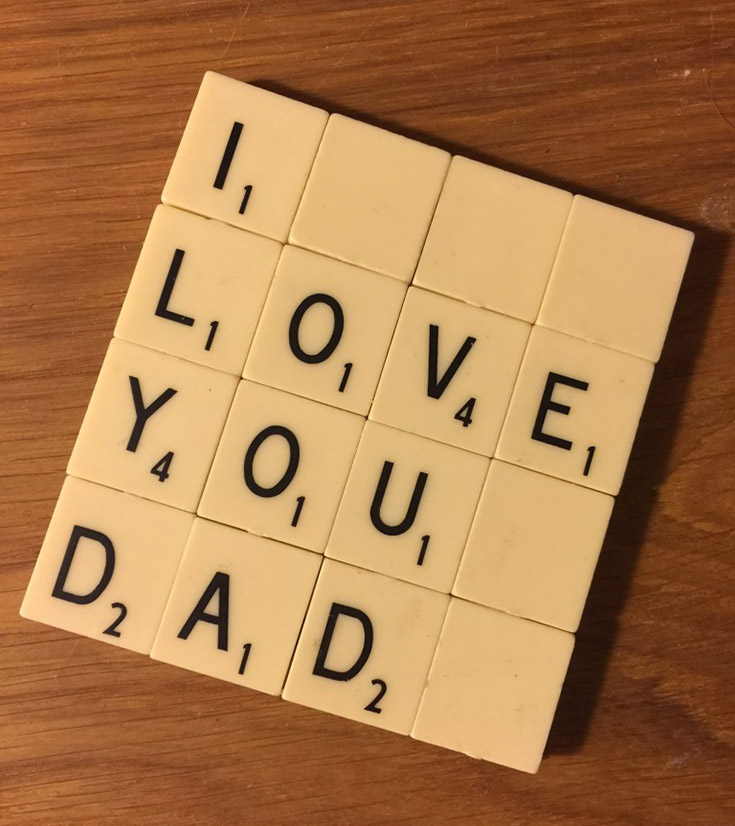 If you have a dad that enjoys Scrabble, this DIY Scrabble Tile Coaster would make an awesome gift for dad this year! The I LOVE You Dad with the tiles will make dad smile.
DIY Golf Bookends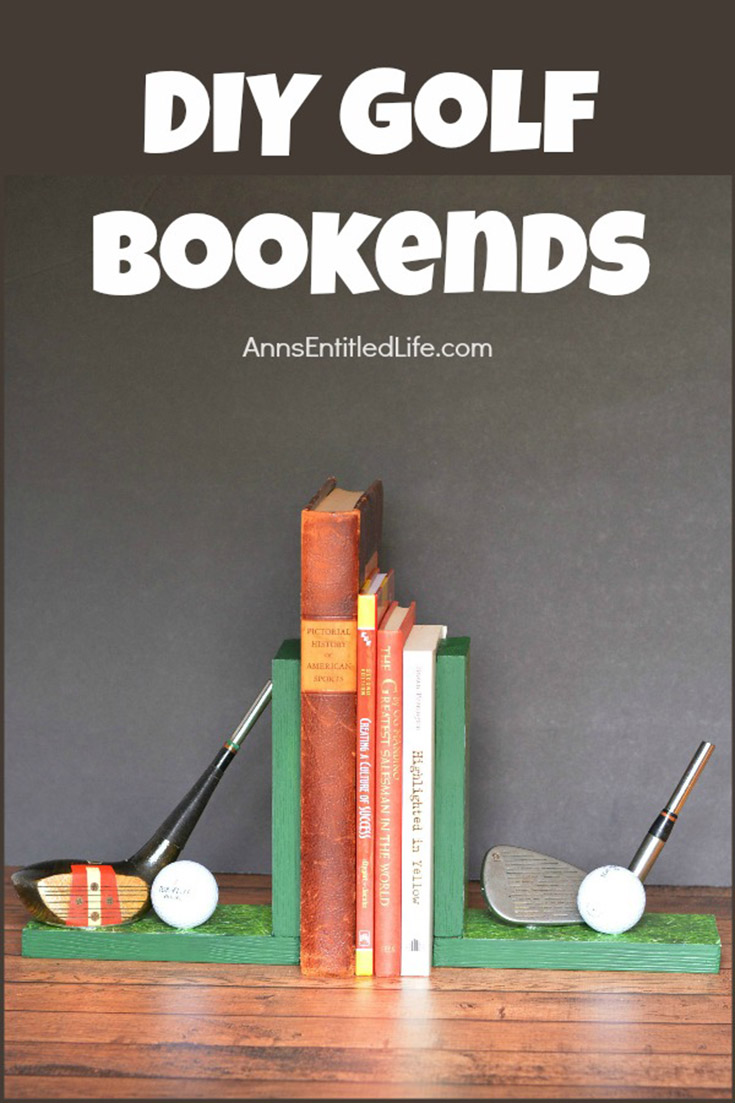 If you have a dad that likes to play golf and read books then making him some DIY Golf Bookends may just make for a great gift idea that he will keep forever.
Repurposed Neckies Wreath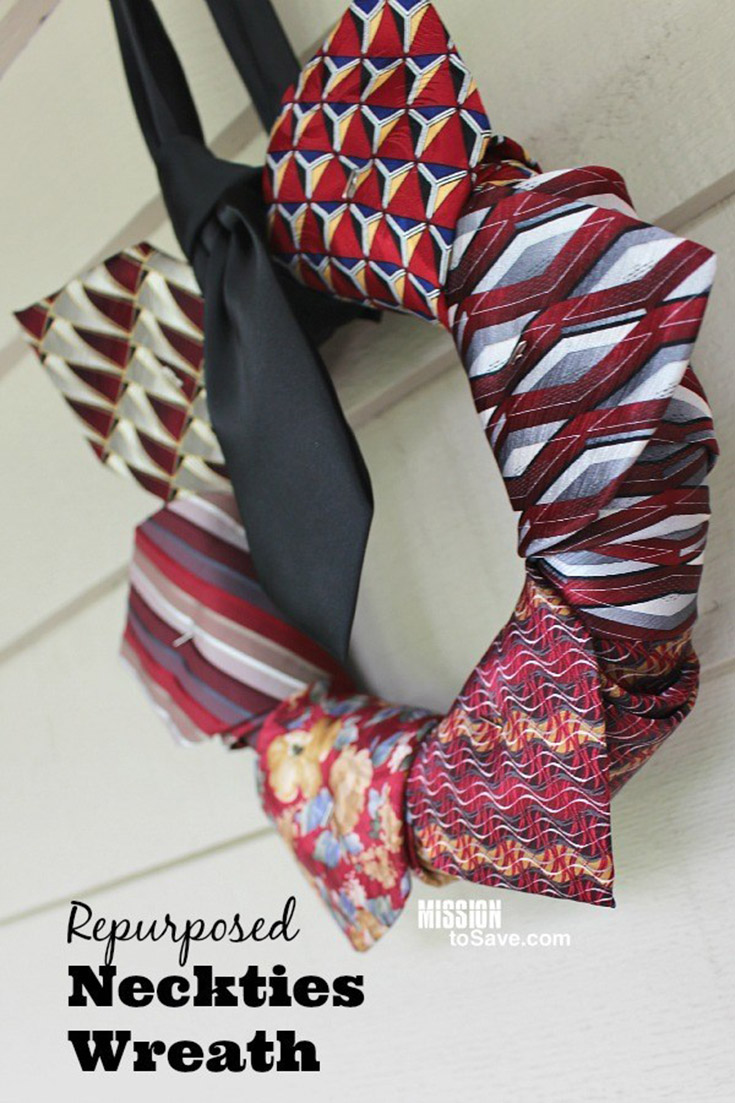 Not all ties have to be worn on your neck! You can make dad a Repurposed Neckies Wreath that he can hang on the his door. If you don't have ties to use, the thrift store is a great place to find them super cheap.
Easy DIY Bookmark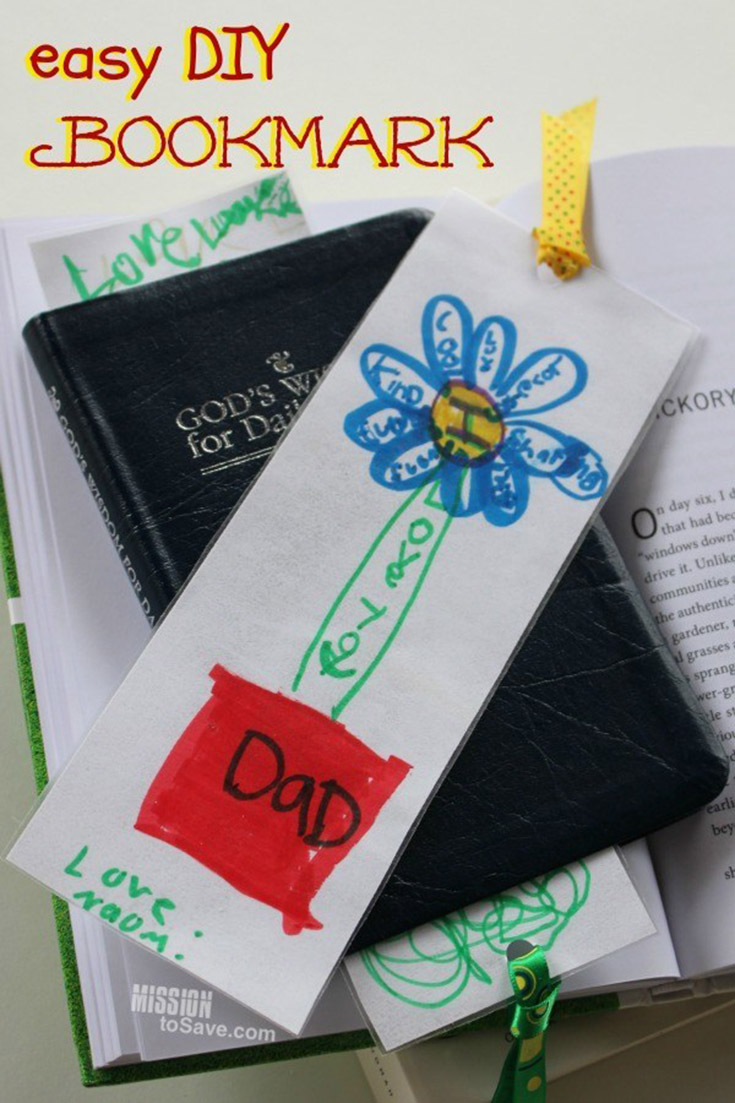 Here is another homemade gift idea for dads that like to read. With a homemade bookmark you can get creative and add pictures, stickers, etc.
Washer Hand Stamped Keychain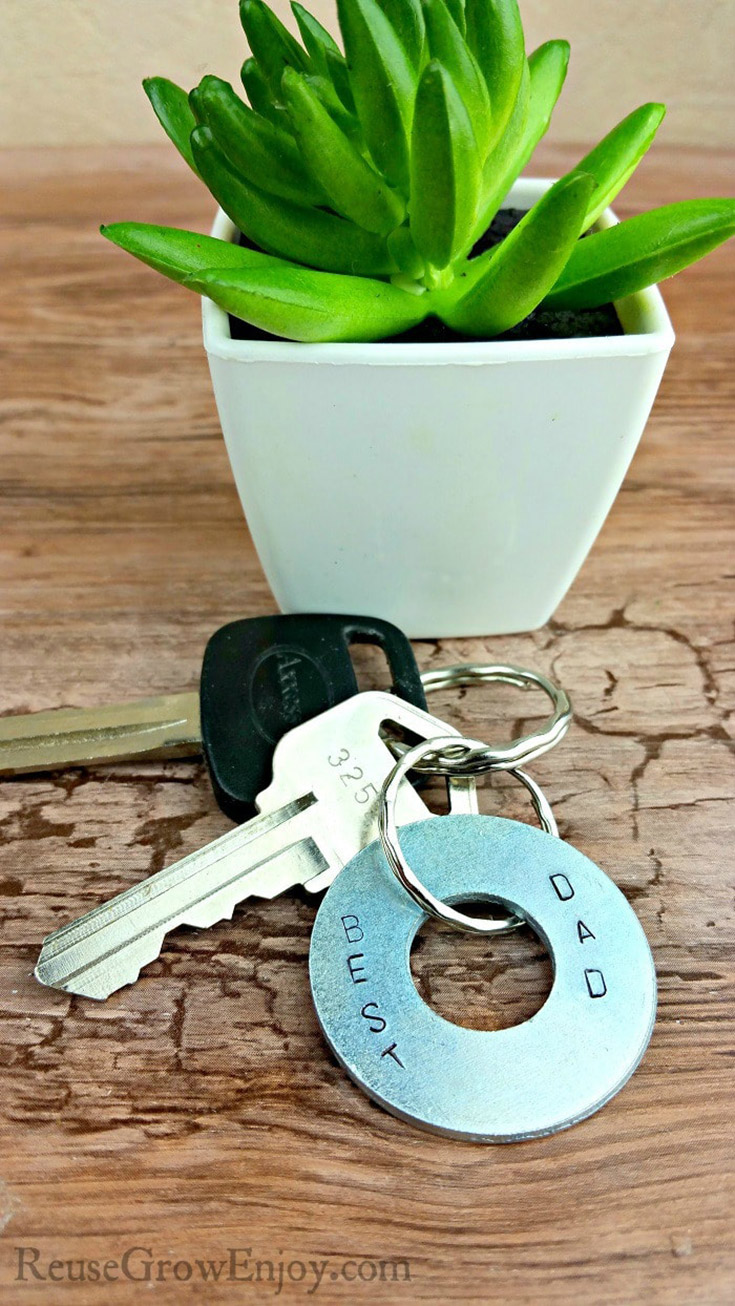 Most days have keys that they need to carry in their pocket! If you really want to get creative you can make dad a homemade washer hand stamped keychain that will go with him wherever he goes!
DIY Love Lock Keychain
This is another fun homemade keychain idea that would make a great gift for dad on Father's Day. With the DIY Love Lock Keychain you can get creative and use your dads favorite colors.
Easy Sharpie Dot Mug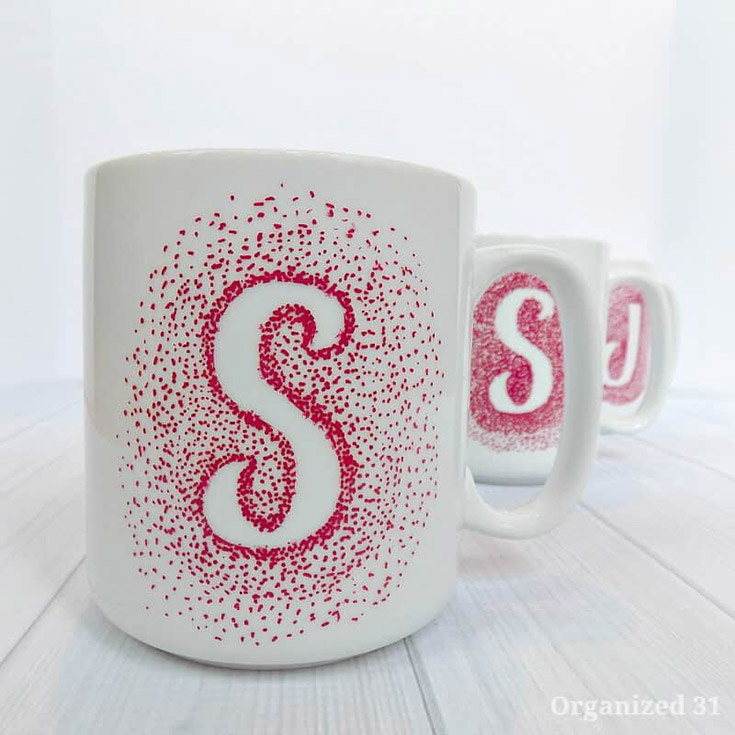 If you love to draw and your dad likes to drink coffee, hot chocolate, tea, etc. then this Easy Sharpie Mug makes a very affordable gift idea for dad that he can use to drink his favorite beverages in.
Superhero Care Package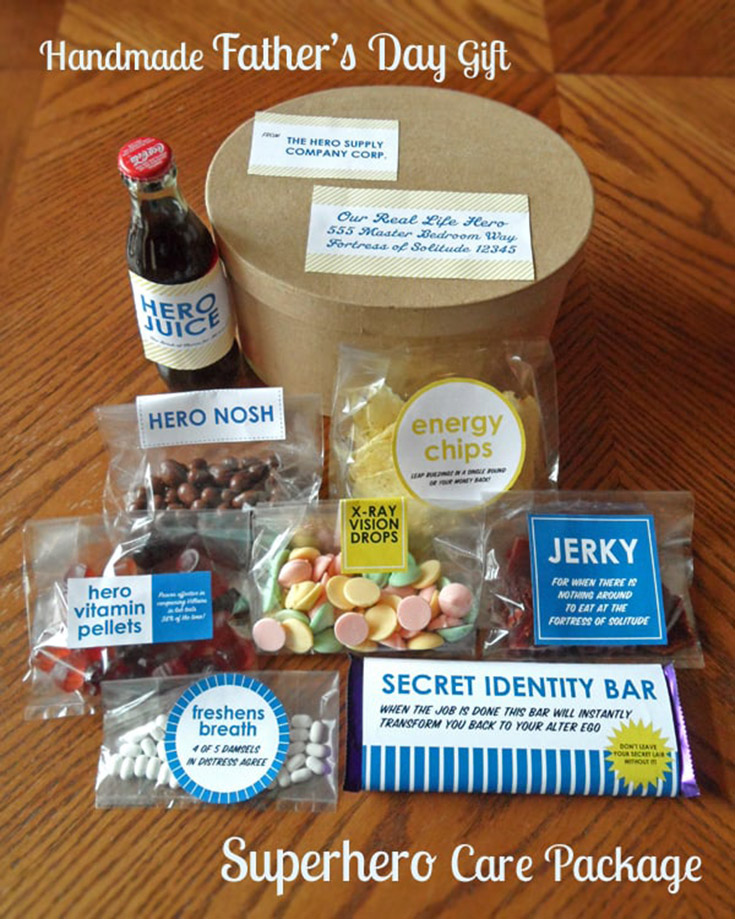 There are some dads that are just considered superheroes! If you want to make dad feel real special this year this Superhero Care Package would be fun to make and give dad for his special day.
Looking for more ideas? Check out these 5 Things To Get Dad for Father's Day too!