When I was a little girl I wanted a horse. I never got that horse that my dad told me he was going to get. Then just recently I get a new neighbor that moved in a few houses down that has a little horse that hangs out in her front yard. I was a little jealous until I received my GIANT Unicorn Sprinkler that I LOVE putting out in my front yard.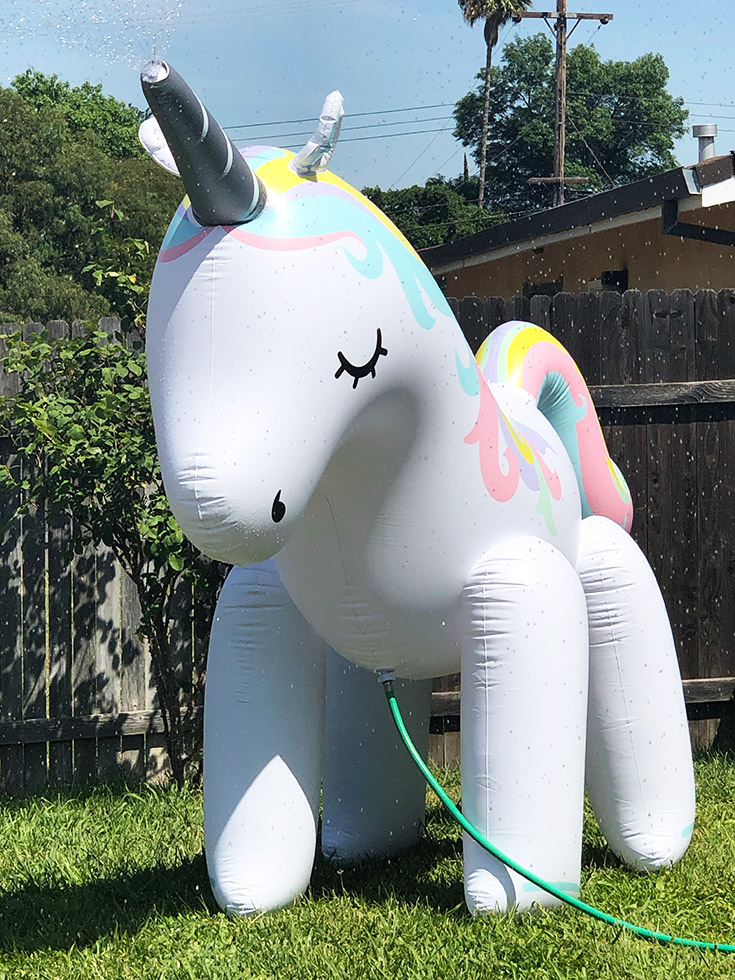 I am a unicorn fan. I have liked unicorns for as long as I can remember. Once I took my Big Mouth unicorn sprinkler out of the box I couldn't wait to blow it up and put it on my lawn for all of my neighbors to see. I am the first house on my street so everyone that comes on my street gets to see a cute and giant unicorn sprinkler watering my lawn.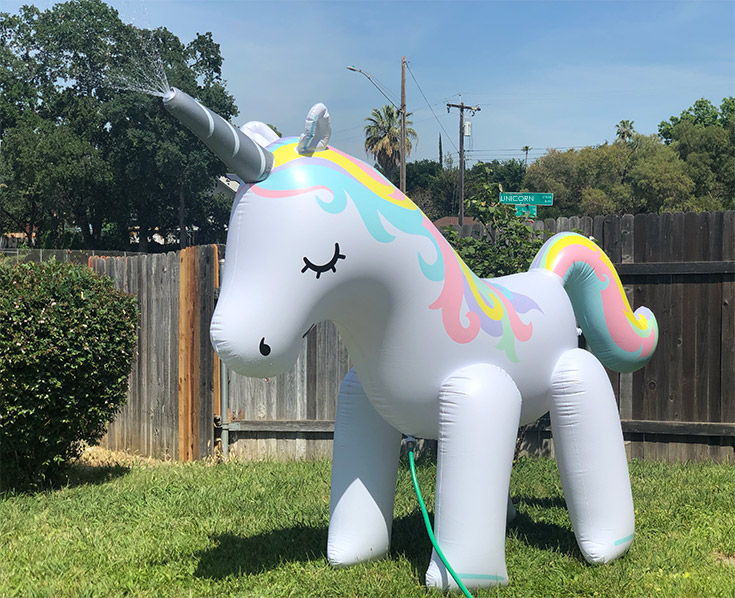 This ginormous unicorn sprinkler is great for birthday parties, heat waves, poolside entertainment, 4th of July and more! I have had people stop and take pictures of the sprinkler. I have even been asked a few times where to get one. If you are someone that likes to put smiles on your neighbors faces (especially the kids), this sprinkler is for you!
Giant Unicorn Sprinkler Features
Inflatable unicorn sprinkler is over 6 feet tall

Giant unicorn sprinkler sprays water out of it's horn
Connects to any standard garden hose
Just inflate it, attach to sprinkler, then turn the water on
Air valve features a wide-mouth cap for fast deflation

Easy to wipe down, inflate/deflate, and store

3 styles to choose from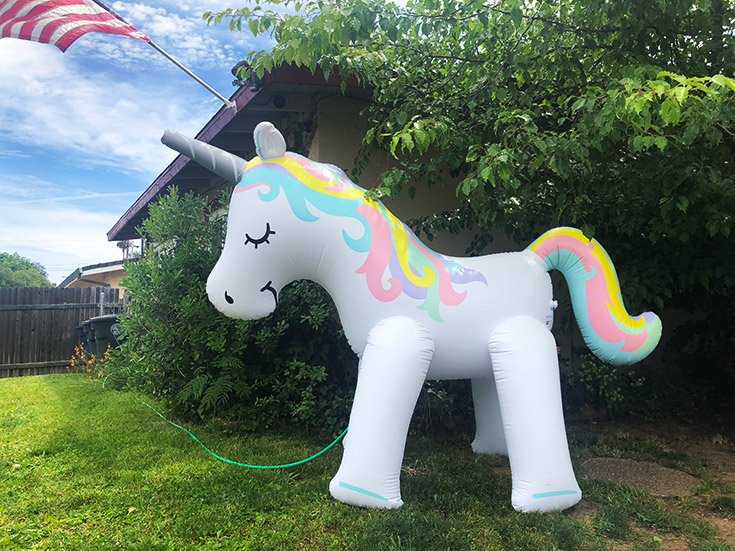 Want an inflatable unicorn sprinkler for your yard? Find this awesome product + dinosaur sprinklers, elephant sprinklers, monster sprinklers and more on Amazon.