Are you a fan of spaghetti and meatballs? I normally make this dish on the stove but did you know that you can bake it too? There are so many different meals that you can create with pasta. Keep on scrolling if you love spaghetti and want to try this Baked Spaghetti and Meatballs recipe…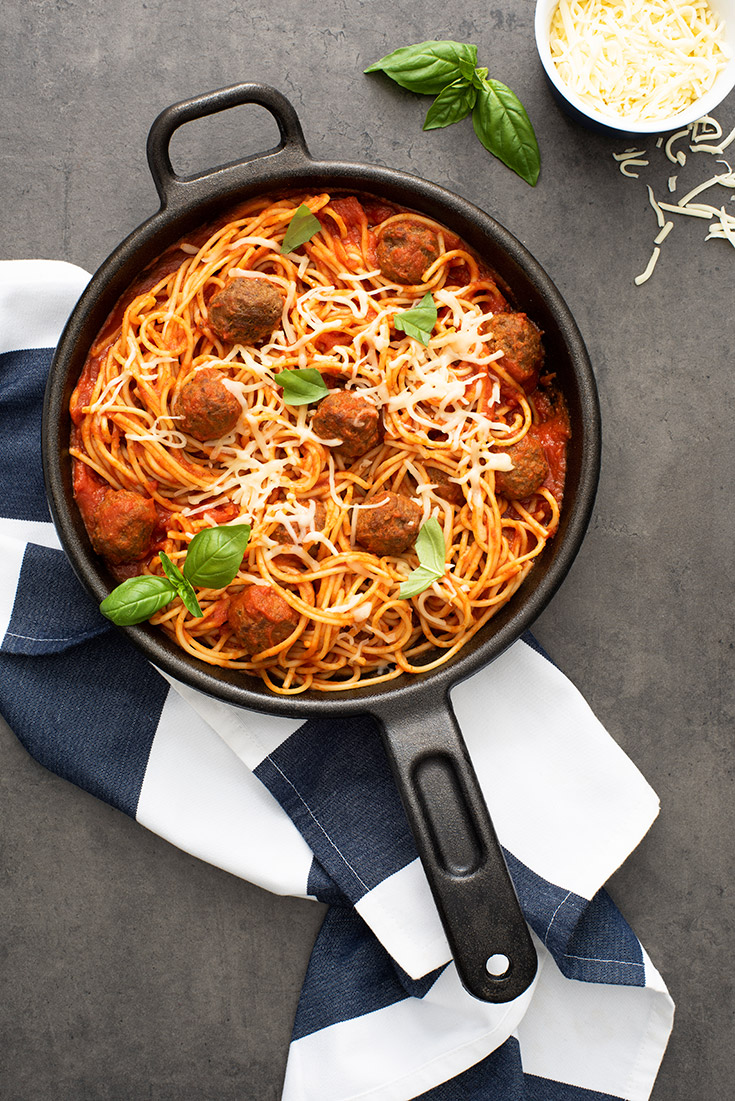 Baked Spaghetti & Meatballs Recipe
A staple meal that looks like it took hours to make gets a revamp with this shortened recipe
Ingredients
4

oz

spaghetti

2

cups

tomato sauce

16

frozen cooked meatballs

1

cup

shredded Italian cheese blend

1/4

cup

finely chopped fresh basil
Instructions
Preheat oven to 400F. Cook pasta according to package directions; drain.

Meanwhile, bring tomato sauce to boil in ovenproof skillet; stir in meatballs. Cover and reduce heat to medium-low; cook for 15 to 20 minutes or until meatballs are heated through. Add pasta, stirring to coat well.

Sprinkle Italian cheese blend over top; bake for 5 to 10 minutes or until cheese is melted. Transfer to plates; garnish with basil.
Recipe Notes
Tip: Stir spinach or kale, or any leftover veggies, into sauce if desired.
This is just one of many ways that you can make spaghetti. You can either make your own tomato sauce or buy the pre-made version. Sometimes I like to buy two different flavors of the pre-made pasta sauce at the store and mix them together. You also don't want to forget the bread.
There is also another recipe that I tried called Million Dollar Spaghetti that is good and can be baked in the oven. This is a more creamier version of spaghetti that uses cream cheese in the ingredients.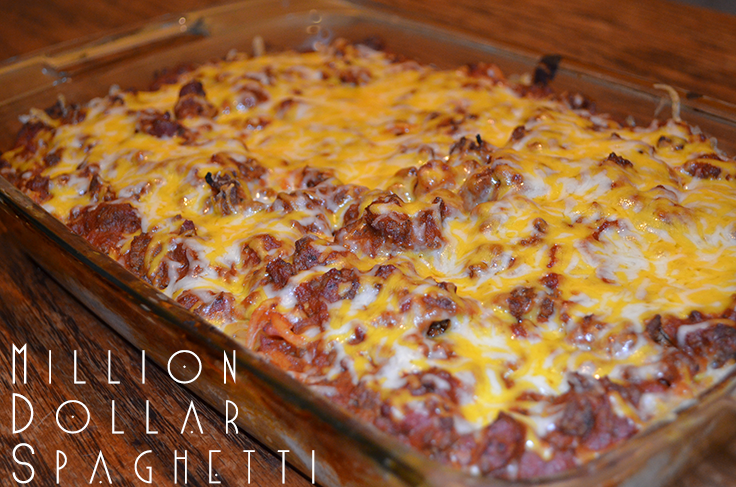 For more pasta recipes like this one, visit https://pastafits.org