"I participated in an Ambassador Program on behalf of Mom Central for the National Pasta Association. I received pasta samples and a stipend to facilitate the creation of pasta recipes as well as a promotional item to thank me for my participation."
The last couple months I have been sharing different pasta dishes that I have created for my family from  the Pasta Fits website. Since I love getting creative in the kitchen, the Pasta Fits website has only inspired me to create even more pasta dishes for the family for the holidays.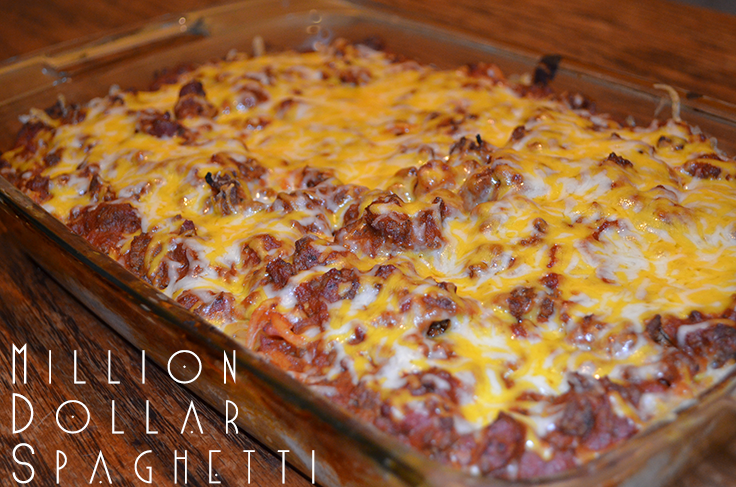 Since my whole family likes spaghetti I thought it would only make sense to finally make the Million Dollar Spaghetti that many make and brag about eating. I have been on Pinterest since it started and have seen my fair share of recipes. One that I see that my some of my friends have made is Million Dollar Spaghetti. Each of the recipes online are similar but also vary as well depending on the different cheeses used. 
Million Dollar Spaghetti Recipe
Step One:
In a skillet brown 1 pound of lean ground beef.  Remove from heat and drain fat.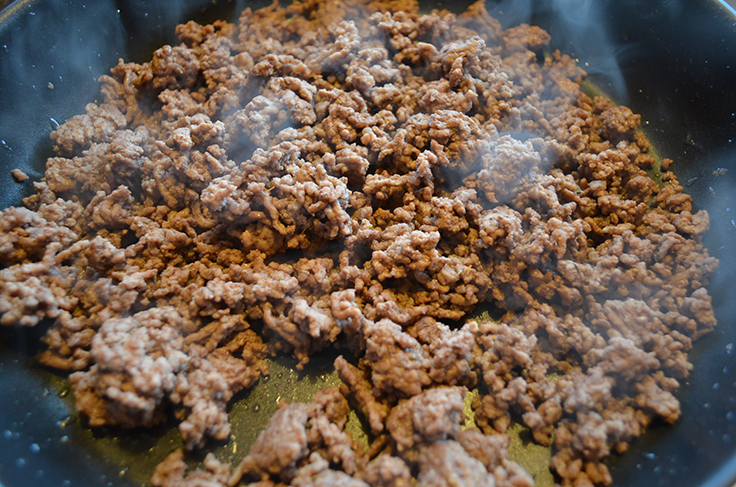 Step Two:
Add 1 jar of spaghetti sauce (24oz) into skillet with meat and stir.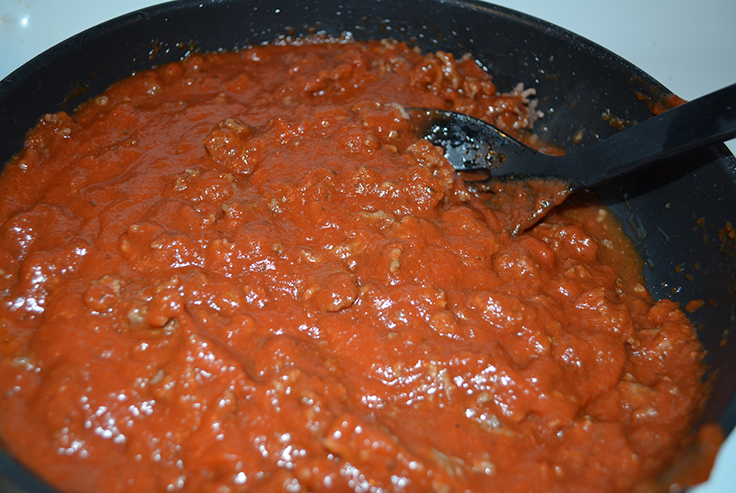 Step Three:
In a bowl add 1 package of cream cheese (16oz) and 1 cup of cottage cheese. Mix to blend well.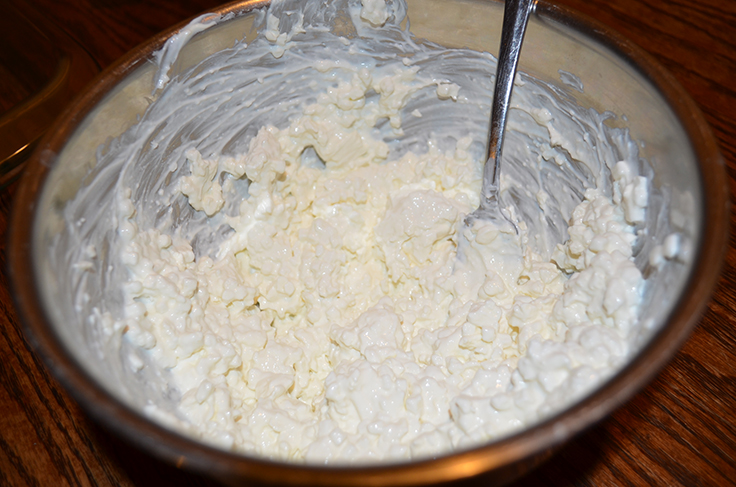 Step Four:
In a casserole dish add spaghetti noodles (1/2 of an 16 oz package cooked al dente). Also add a few pats of butter casserole dish with the spaghetti noodles.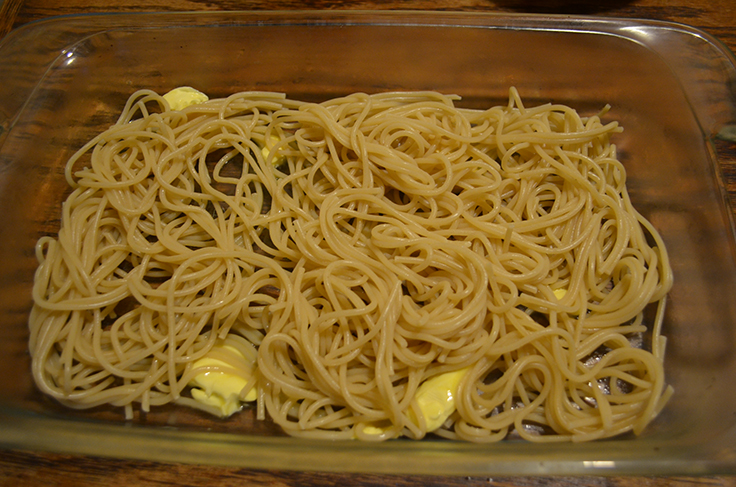 Step Five:
Combine the meat mixture with the cheese mixture and pour half on top of 1st layer of spaghetti noodles.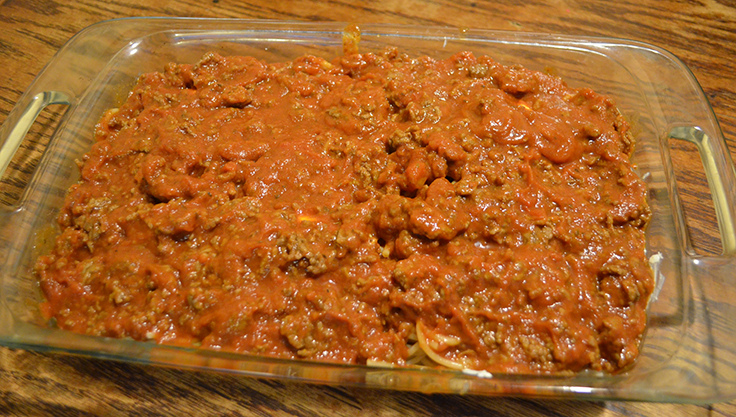 Step Six:
Add remaining spaghetti noodles on top. then pour remaining sauce mixture on top.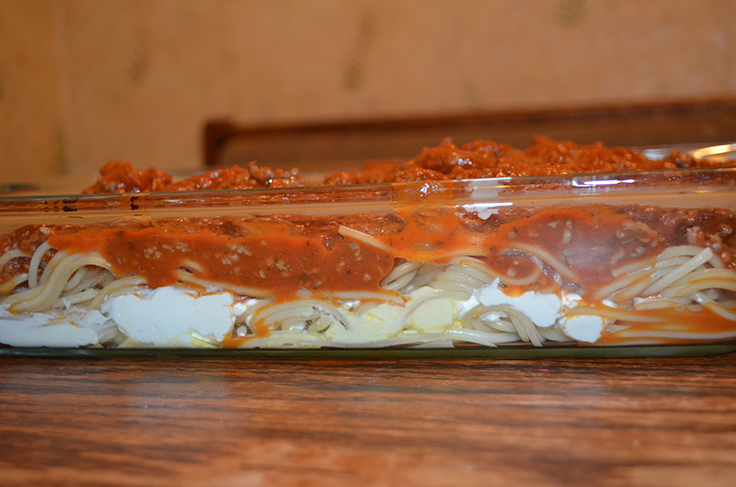 Step Seven:
Bake at 350° for 30 minutes. Remove from heat and add 1 cup shredded cheese to the top. Bake an additional 15 minutes or until cheese has melted.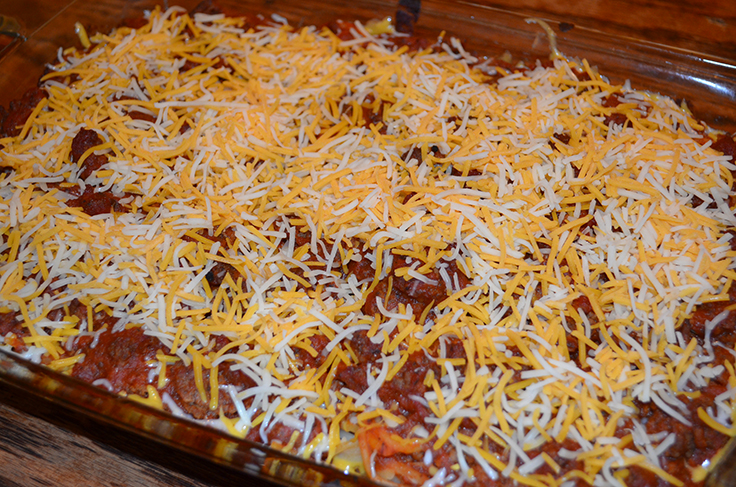 Step Eight:
Once the cheese has melted remove from oven and allow to cool. You now have a big pan of Million Dollar Spaghetti!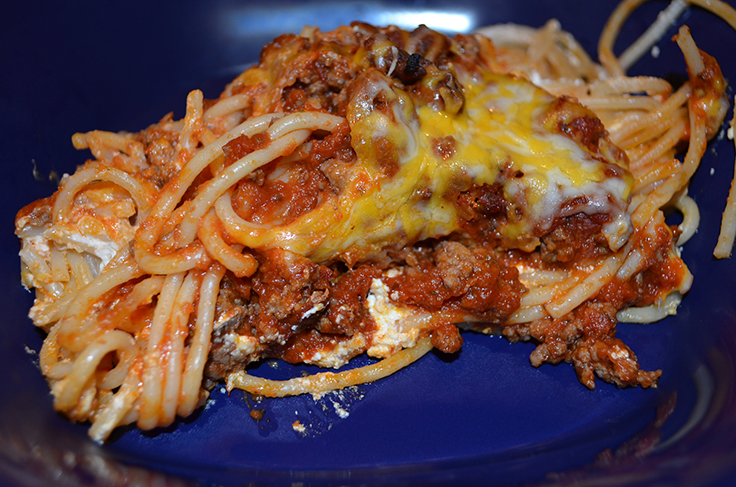 This recipe is delicious and gives spaghetti lovers a new and interesting way to eat a dish they already love. Pasta is not only budget friendly, it is also versatile enough to please every palate during any occasion. Complex carbs like pasta provide the fuel we need to power our muscles and brain.
If you didn't see the other recipes that I made from the Pasta Fits website, here are the two recipes you might want to make:
Pasta is one of those foods that can fit into your busy lifestyle with quick, easy and wholesome meal possibilities for the whole family. Pasta is great when you pair it with fiber-filled veggies, beans, heart healthy fish and oils, antioxidant rich pasta sauce along with lean meats and poultry.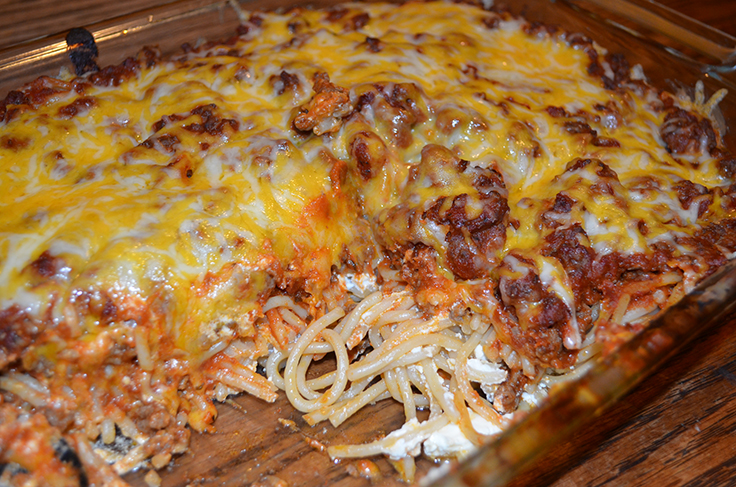 With the holidays near this is a perfect recipe for when you are preparing dinner for more than two. Many will be having family over for the holidays and this is perfect because it is a big dish that will feed at least a few. This might be something I make on Thanksgiving too, in addition to the 22lb turkey I will be baking.
If you are looking for more recipes for the holidays the Pasta Fits website offers pasta recipes, nutrition information, tips, pasta facts, contests and more. If you like pasta like I do, I would recommend taking a peek at the recipes on the website. You can also get the latest Pasta Fit news by visiting their Facebook page.
What is your favorite pasta dish?