I have probably taken over a million photos in my life. I have been snapping photos with some sort of camera since I was a kid. I have my Nikon DSLR with my fancy lenses but honestly I take a majority of my photos with my iPhone. This last month I have been reading The Enthusiast's Guide To Photography which not only has taught me some things I didn't know my iPhone could do, this book also covers 63 photographic principles you need to know!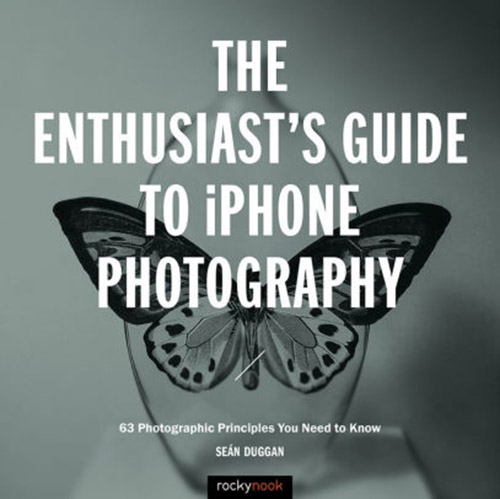 When you first start reading this book you will learn about some of the basic things that you can do with the camera on your iPhone as well as some must have apps that I have already downloaded. I even purchased one handy app that has made my life easier when trying to upload my photos from my iPhone to my laptop. Then when you keep reading you will get a a little course in photography that includes topics on photo composition, lighting, creative explorations, capturing motion with video, insights on processing and more!
Here are the chapters that you will find:
Chapter 1 – The Big Picture
Chapter 2 – Know Your Camera
Chapter 3 – Composition Essentials
Chapter 4 – Looking At Light
Chapter 5 –  Creative Explorations
Chapter 6 – Capturing Motion With Video
Chapter 7 – Insights On Processing
Chapter 8 – Share Your Photos
This is a book I couldn't put down. I even have  been carrying it around in my purse so that I could read it anytime I had some extra time. I am always trying to improve my photography and I just LOVED reading this book. Even if you don't have an iPhone, this book is worth reading if you have an interest in photography and taking amazing photos! It has 231 pages of information for you to absorb!
Interested in this book? Take a peek inside of this book on Amazon here >>> https://amzn.to/2Gyy8OM