I love spending outdoors but sometimes the insects outdoors can put a damper on things. One thing that can be annoying is the mosquitoes hanging out with us because they tend to like to bite! Now I am using my BugBand Portable Diffuser Insect Repellent outside when we want to keep the insects away!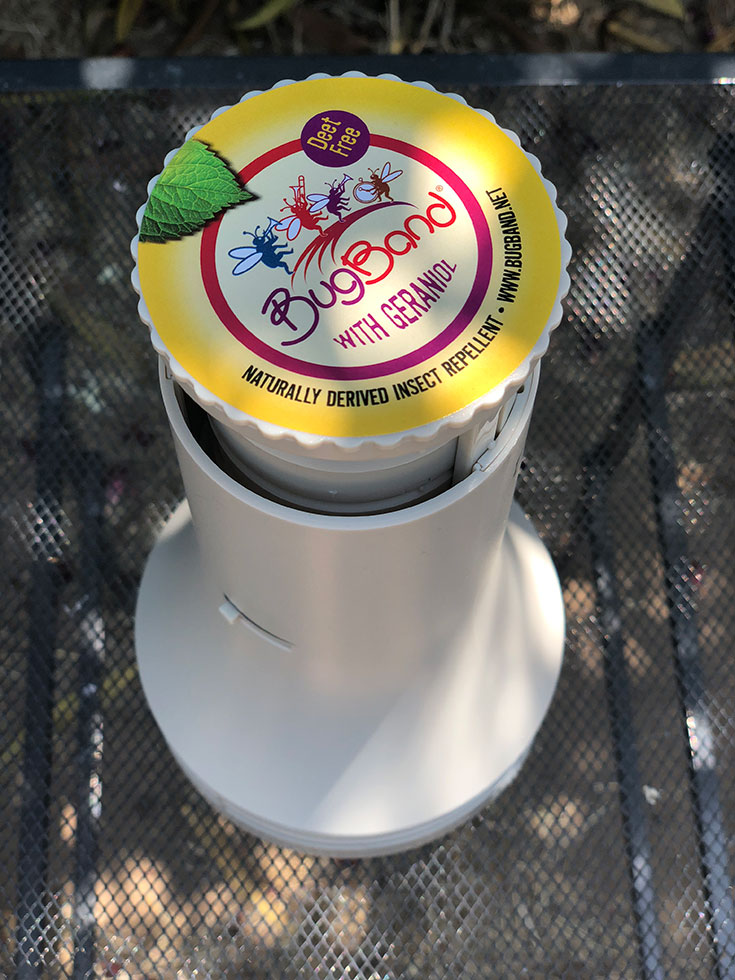 The BugBand Portable Diffuser that is battery powered that can be used as in insect repellent to keep away pesky mosquitoes, flies, gnats, no-see-ums and fleas. I use my diffuser outdoors but it since it is safe for both children and pets it can also be used inside the home, in an RV, at a campsite and more!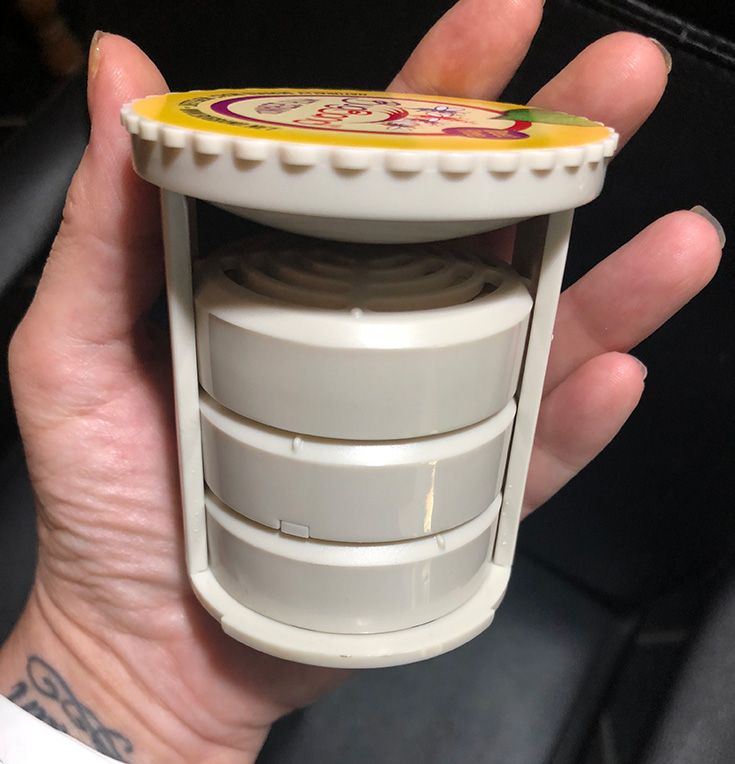 The BugBand Portable Diffuser comes with 3 of the refill cartridges that cover up to 300 feet. The cartridges will last up to 120 hours depending on usage, air flow, humidity and storage.  The diffuser uses a quiet motorized fan along with the cartridges to produce a pleasant nature fragrance that those bugs don't really like!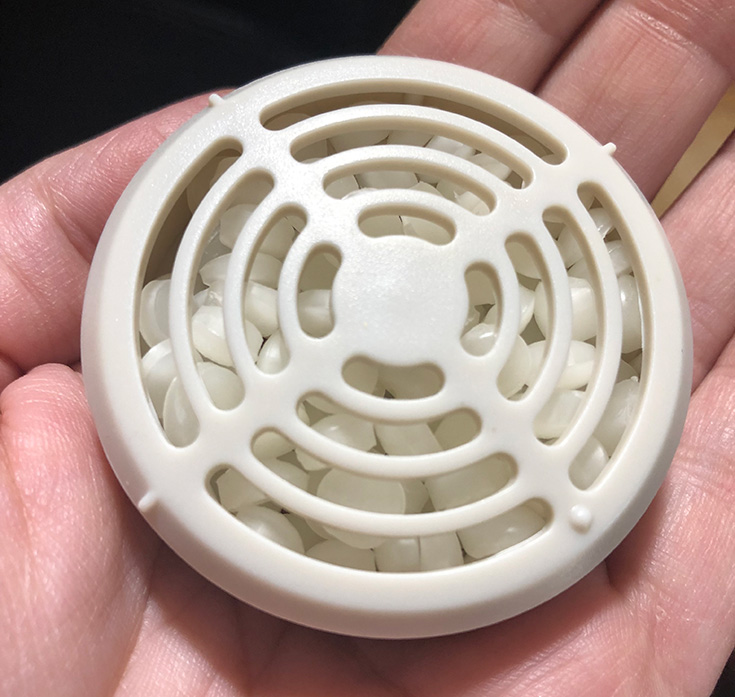 For those that love to go camping, bringing one of these insect repellent diffusers will come in handy! The cartridges are made with naturally derived geraniol so since they are safe for the home, it is also safe to keep in your tent.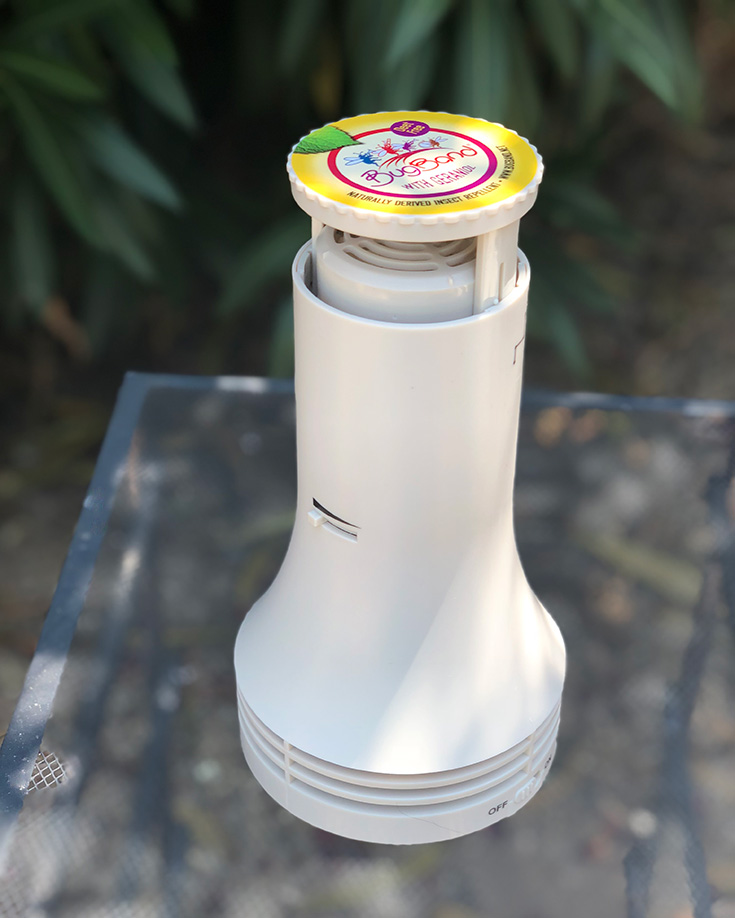 This is is just one of the handy products from BugBand that helps to keep the bugs away! To learn more about the BugBand products visit: https://bugband.net.
BugBand Prize Pack Giveaway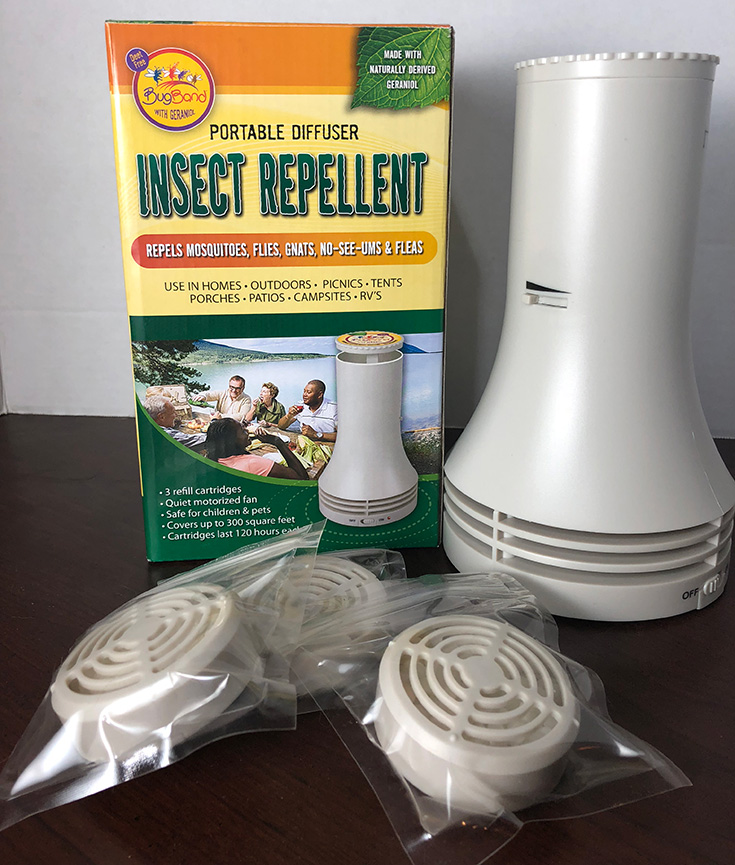 One of my LUCKY readers is going to WIN a BugBand Prize Pack worth $65.59  that includes the following:
Portable diffuser & refills
Family pack wristbands
15ct Towelette tub
6oz pump spray lotion
To enter for your chance to win use the Rafflecopter below: