Do you LOVE candy? How about the old nostalgic candy that you don't see in stores anymore? Below is your chance to WIN a 3 month Nostalgic Candy Club Membership so you can start receiving candy in your mailbox!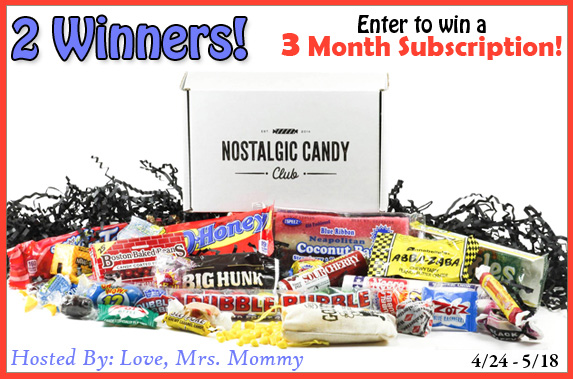 Winner Will Receive:
3-Month Subscription to Nostalgic Candy Club! ($54.99 RV)
A $109.98 TRV Giveaway!