When it comes to pain I am one that will avoid taking pain relievers if the pain is bearable. I will often try home remedies like taking a hot bath or use a heating pad instead. Even when I get migraines I try to rub my temples to relieve the pressure first before taking an ibuprofen. When I received an email about reviewing a Spoonk Acupressure Mat I knew this was something I wanted to try.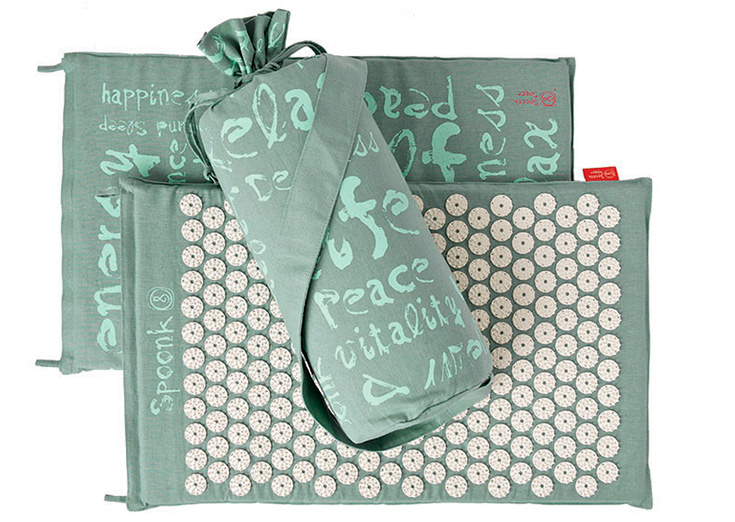 When my Spoonk Acupressure Mat arrived I couldn't wait to see what it would feel like. Even though I have tattoos I am NOT a fan of needles which makes this better than the acupressure with needles videos I have seen online. With this mat the stimulation points are made with high quality, non-toxic, hypoallergenic ABS plastic.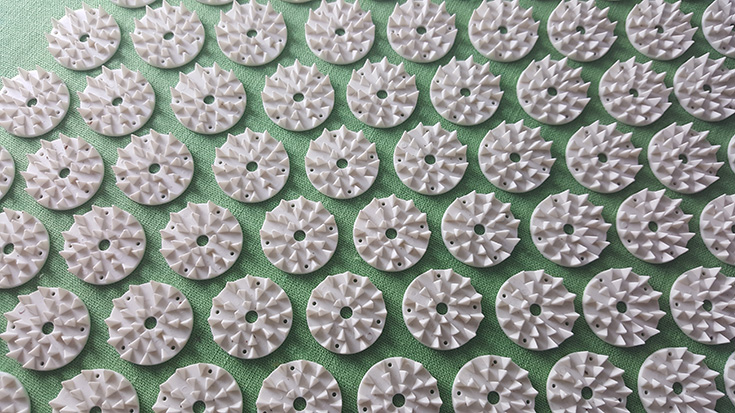 The first time I used this mat I used it laying on my back with a t-shirt since the stimulation points are a bit sharp. I used the mat for about 20 minutes before I went to bed and guess what? I got 2 more hours of sleep than I normally do! For the past few years if not longer I only seem about 4-5 hours before I wake up and end up getting up because I can't fall back asleep. I don't mind not getting 8 hours of sleep like some do because I have things to do but it does feel good and refreshing to get more sleep!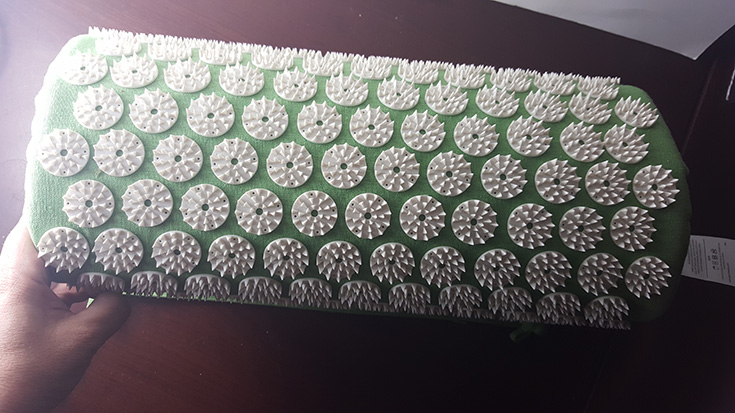 There is a variety of ways that you can use this mat for deep relaxation, muscle pain relief and to help improve your sleep quality. You can use the mat flat or you can roll it up to use it on your neck or under your legs. You can even stand on it which I have tried which gave me endorphins! When I am feeling tired I put socks on and stand on the mat for a few minutes to boost my energy.
The Spoonk Organic Hemp Travel Mat works on the simple principle of acupressure – the healing art known as the Shiatsu massage. By stimulating increased circulation with 6210 acupressure points on problematic areas, you relieve muscle tension and pain, while at the same time rejuvenating and rebalancing the whole body.
I received the regular size Spoonk Acupressure Mat which is the perfect size to use at home but they also have a travel size for those that want to take a mat on the go! To learn more about the Spoonk products visit: https://spoonkspace.com
Spoonk Organic Hemp Acupressure Mat Giveaway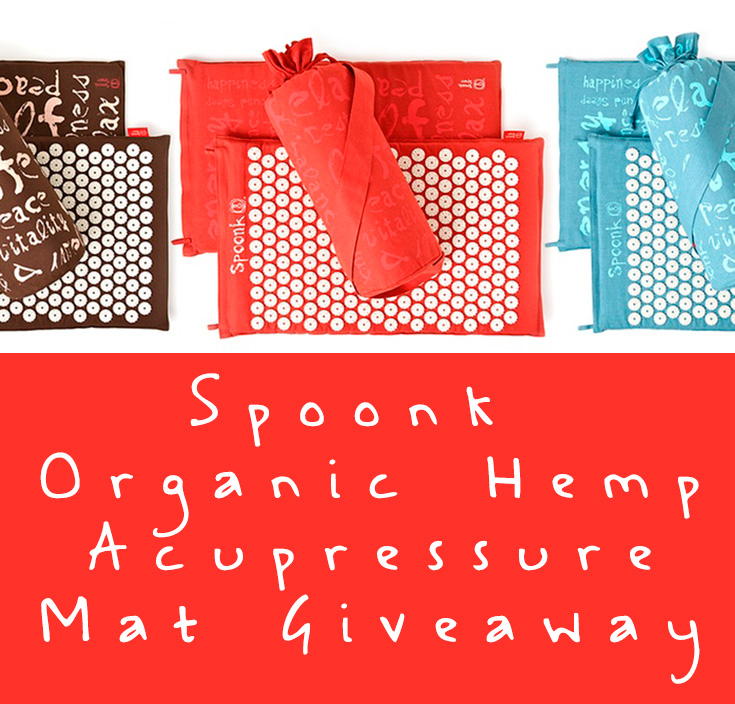 One of my LUCKY readers is going to WIN  a Spoonk Organic Hemp Acupressure Mat to help relieve their pain and stress! To enter for your chance to win use the Rafflecopter below: