Owning a pet can be one of life's most rewarding experiences, but can be costly as well. From pet supplies to grooming and vet care, the expense of caring for a dog or cat may have more of an impact on your budget than you think. However, there are ways to save money when it comes to ensuring your furry friend gets the best of everything, from biscuits to booster shots, no matter if you choose a purebred pup or a sweet stray kitten.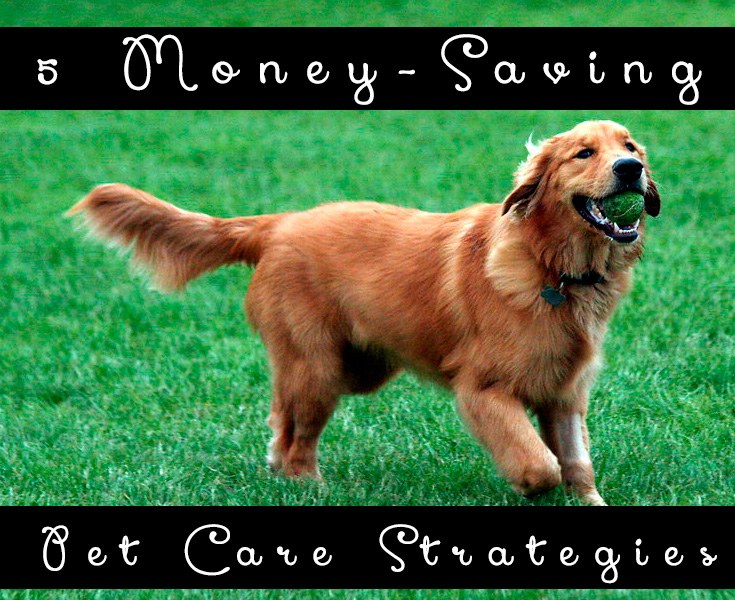 1.     Create a Pet Budget
One of the most effective ways to avoid overspending on pet supplies is to include them in your monthly budget. Factor in the cost of food, treats, veterinary care, and grooming costs so you can track exactly what you are spending on your pet and see where you may be able to cut costs. For example, if you are spending more than you like on pet food, check discount pet retailers locally or shop online to find deals on quality items.
2.     Set Up a Pet Care Account
In many cases, pet care costs come along unexpectedly, especially when illnesses and accidents happen. This can cause hundreds or even thousands of dollars in unexpected debt, depending on the severity of the problem. Having money set aside for pet care can keep debt low and give you peace of mind as a pet owner.
You can set up an account in two ways: you can either open a savings account at your local bank that is exclusively for pet emergencies or you can take out a low-interest credit card that you keep set aside for any unexpected vet bills that may arise. Setting money aside is probably the better option, as even putting ten or twenty dollars a week away can help you build a cash cushion against veterinary emergencies.
3.     Choose a Vet Wisely
You might be tempted to choose a vet that is closest to your house, but convenience does not always guarantee savings. From annual vet visits to specialized service, not all veterinary offices charge the same kind of fees. Since your pet will be seeing the vet you choose for the duration of its life, choosing an affordable clinic is important.
If this is your first time choosing a vet, there are several factors you can consider. Cost per service will probably be a major tipping point, but you can also look into what kind of services a clinic offers, whether they specialize in certain types of pets, and whether they offer a sliding scale when it comes to payment options.
4.     Add Your Dog to Your Homeowners Insurance
If you plan on having a large dog, ensuring that your current homeowners insurance policy will cover any incidents can help you save thousands of dollars in damages later on down the road. Dog bites can happen even if your pet is well trained, especially if they are hurt or scared, so getting coverage is a wise idea.
For example, if you live in central California, you can inquire of Sacramento insurance agents about adding this type of insurance to your policy or whether you can bundle it with your auto insurance. Bundling can help you save money and give you peace of mind when it comes to keeping a pet.
5.     Invest in Preventative Care
Keeping your pet healthy can reduce the cost of future veterinary care. Be aware of your pet's weight, the condition of its teeth, and keep cats indoors to avoid accidents and injury. The healthier your pet, the lower your veterinary costs, which can add up to overall yearly savings.
Having a pet can be a joy, but they can also be a costly responsibility. Choosing your vet carefully, shopping around for supplies, and keeping your pet healthy can all reduce the price of keeping a furry friend in your life.