When you are a mom you have to be prepared when it comes to SNACKS! Now you can keep those snacks on the go for your kids or even yourself with Snack in the Box, a cool container that has two separate chambers to hold two of your favorite dry snacks!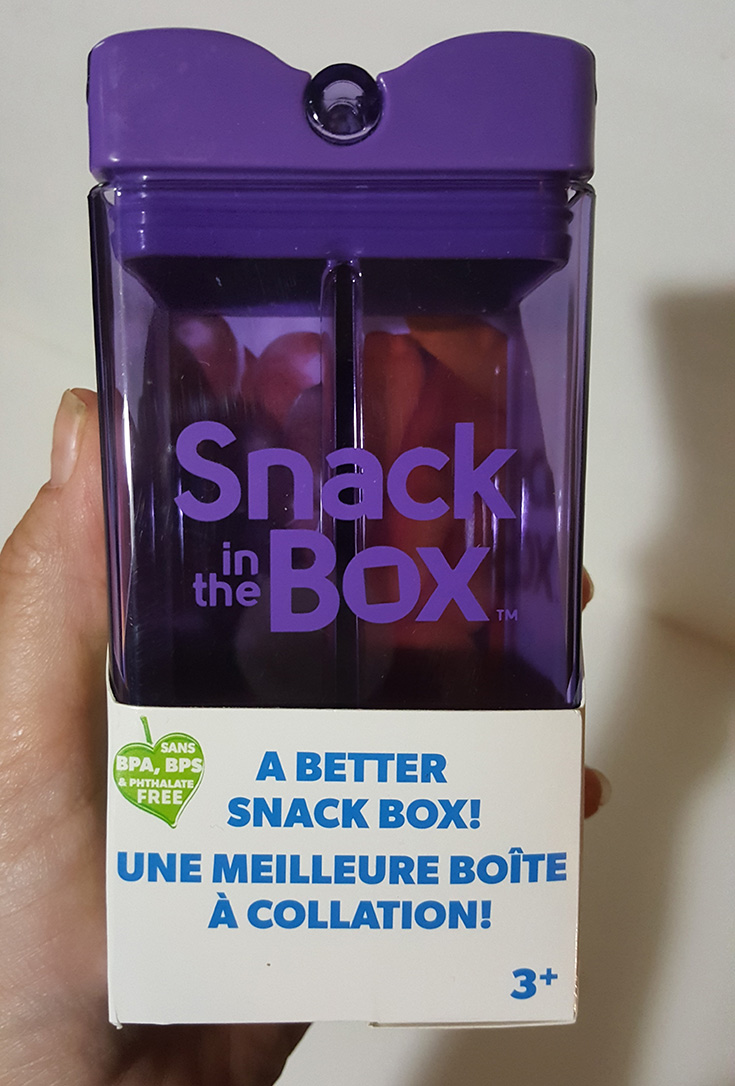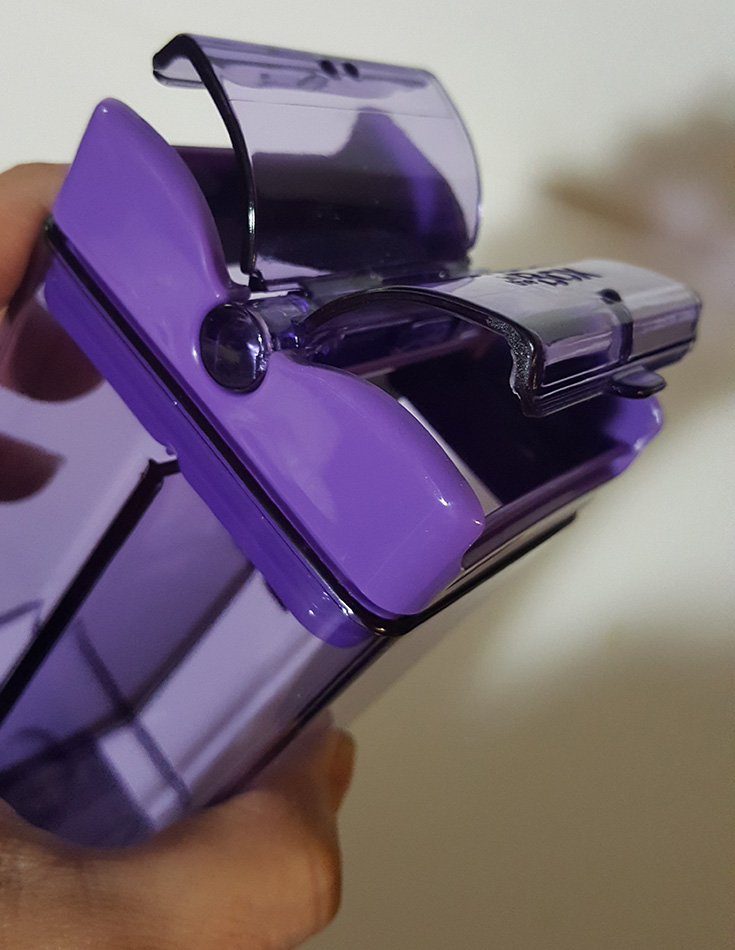 Along with Snack in the Box is its companion Drink in the Box, a reusable drink box that holds your favorite beverage. I received the Snack in the Box & Drink in the Box for review in the color purple but they are also available in blue, pink, orange and green too! I think these are PERFECT for when you want to pack a couple snacks and something to drink when you are traveling with a little one!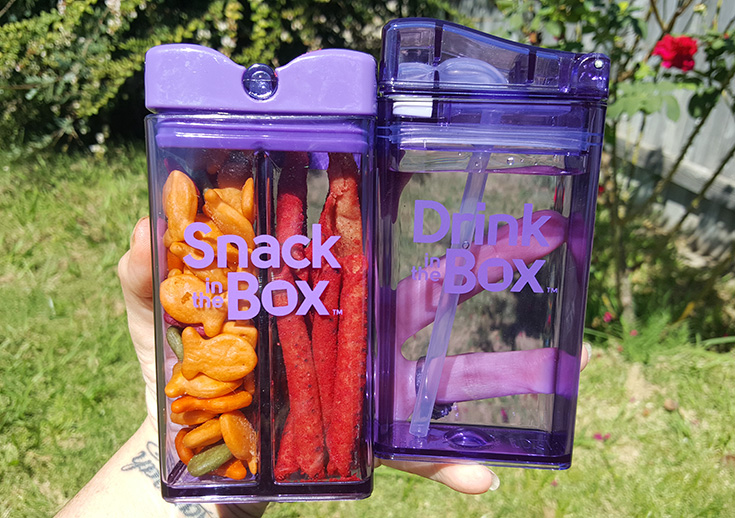 These are geared for children ages 3+. My 9 year old loves using these to keep his snacks handy this summer while he is outside and even inside playing. I have even seen my 13 year old daughter use them too! I think the Drink in the Box is a great alternative to buying the sugary drink boxes. You can add your own juice, flavored water and more! My daughter loves making her own fruit infused water by adding fruit to the box first before adding the water.
Learn more these handy snack containers at www.DrinkintheBox.com.