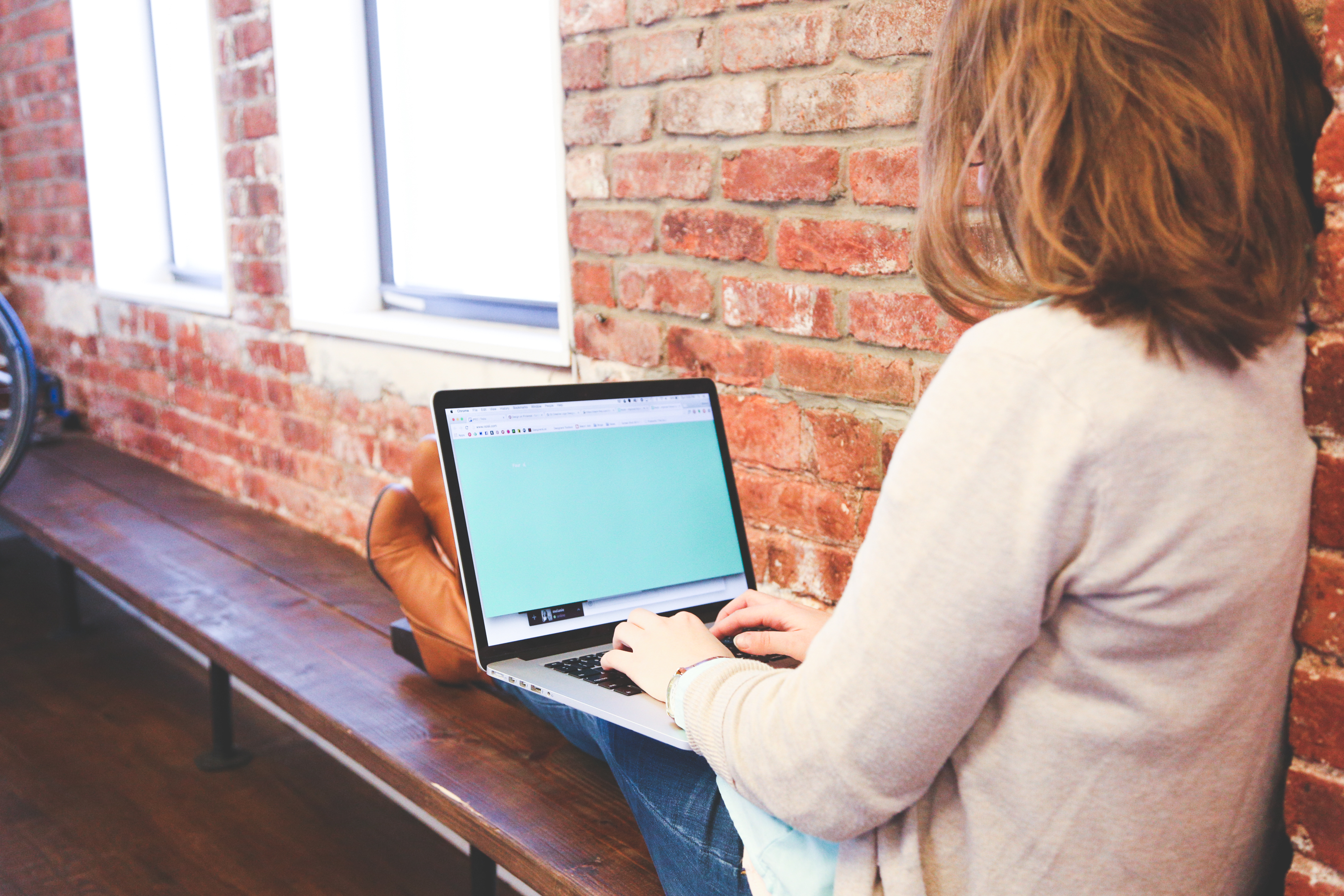 Millennials and work-from-home moms alike want flexible employment options that allow them to achieve a better work/life balance. That's one of the reasons why 80% of employees view the option to work remotely as a job perk. For those who don't make the trek into the office on a daily basis, reliable technology is a must. And if Lenovo has their way, these employees could someday have a device that's as flexible as their work schedule.
At a recent New York City event, Lenovo unveiled their new concept for personalized laptops that would, in theory, be able to be folded down and bent in half. The artistic rendering shows a flexible screen that looks like something out of a Dali painting, but with a slightly melted screen instead of a timepiece.
According to Lenovo, the device would have a built-in keyboard and would be made using very unspecific "new screen technologies" and "advanced materials." The firm also says that the majority of interaction would require a stylus or voice commands, as there's no trackpad included in the design. But changing the way technology is navigated wouldn't necessarily be a foreign concept to current Lenovo users, as voice control and correlating pointing sticks are used on their line of laptops and tablets called ThinkPads.
Lenovo has also tested bendable tech in the past. Last year, they debuted a mobile phone, called the CPlus, with a flexible, wrap-able screen. While the phone can bend around a user's wrist and run the Android platform, it's not currently in production.
Some experts think that the same fate may befall this new concept, which seems unlikely to be produced — at least in the near future. While it may just be a pipe dream for now, others are applauding Lenovo for continuing to push the envelope. They aren't the only ones who are trying to make their mark with bendable technology, either; Samsung, Microsoft, and LG are all working on folding devices, which means that it could be a literal race to market.
Eager consumers will have to keep a sharp eye out for hingeless devices that promise to be every bit as malleable in a variety of situations as they are.