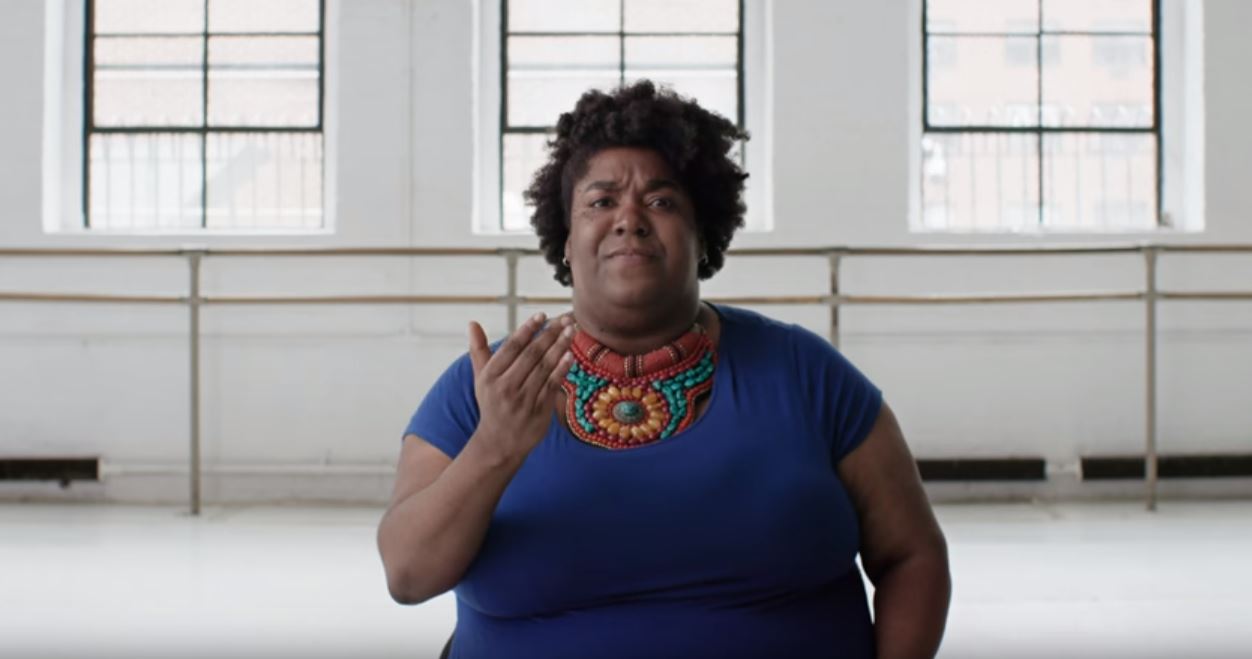 Shonda Rhimes and Dove Real Beauty Productions are teaming up to reclaim a word that has caused pain and self-doubt for millions of Americans: Fat.
This campaign is nothing new for Dove, whose #RealBeauty campaign has been releasing videos of women who don't conform to traditional ideas of beauty. In fact, Dove recently pledged to stop using models in their ads; rather, they want to focus on "real women" and to avoid any retouching whenever possible, according to Advertising Age.
But for this project, Dove wanted to engage in real storytelling, or as Dove VP Nick Soukas put it: "Telling real people's stories is a perfect fit with the Dove business."
And if you're trying to tell stories about modern American women, who better than Shonda Rhimes?
For Rhimes, this was a perfect fit as well, and the actress told People Magazine, "I love the idea that their mission is about showing women as they really are, so the idea of serving as creative director for a campaign such as this felt really natural."
And so Rhimes and Dove sent out a call for women to submit their stories and to explain what beauty means to them. In response, they received thousands of applications.
But among them, Rhimes and Dove quickly found a stand out: Cathleen Meredith, the founder of Fat Girls Dance.
Meredith, who is not a dancer herself but instead a writer, started Fat Girls Dance as a way to explore the social stigma that surrounded fat women dancing. But what had started out as research for a book quickly evolved into a viral phenomenon and a weekly video on her Youtube channel Fat Girls Dance. Now, Meredith has an opportunity to boost her message even further.
"I almost couldn't believe it. To work with Shonda Rhimes is a dream come true. It's one of those things like, 'One day I'm going to work with Shonda Rhimes,'" Meredith told BET. "It was probably one of the best days of my life. She really is incredible, and smart and great. The entire team for Dove Real Beauty Productions was incredible. It was an all-female crew, Liz Garbus was an amazing director and all of the producers were so nice and hardworking. I absolutely loved every second of it!"
This new project comes at a time when the pressure for women to conform to beauty and fashion standards is higher than ever. Perhaps because so many women feel pressured to "perform" on social media, the beauty and fashion industry is growing faster than ever, too.
In recent years there has been a sharp rise in aesthetic procedures such as fillers, laser hair removal, and chemical peels — although Botox is still the most popuar such procedure for women over 35. There are also around 210,000 beauty salons in the United States, which generated $52.6 billion dollars in revenue during 2015, offering hair styling and makeup services, as well helping the 40% of women who experience visible hair loss by 40. And according to Daily Mail, an average woman will spend upwards of $20,000 on shoes alone in her lifetime, wearing many of them only once despite the fact that leather dress shoes are capable of lasting for hundreds of years.
In short, the modern beauty and fashion industry has never been bigger; however, more brands are adopting the Dove approach — trying to support and affirm women rather than promoting ridiculous beauty standards.
Rhimes believes that while the pressure to follow beauty and fashion trends never truly fades, confidence can go a long way to combat them.
"I don't know if it is age. I don't know if it is motherhood. I don't know what it is, but at some point, I just looked up and thought, 'Oh I am not worried about any of that at all.' Confidence carries you through. But I don't know if any woman's ever at the point where she is 100% accepting it."
You can view the first Real Beauty Productions Film here.