Today is finally the day that everyone can head to the theaters to watch Disney's new live action film, Beauty and the Beast! All those years of waiting for your favorite fairy tale to come to the big screen is finally here. I seen the film a couple weeks ago and it was AMAZING and I cannot wait to take my kids to see it this weekend!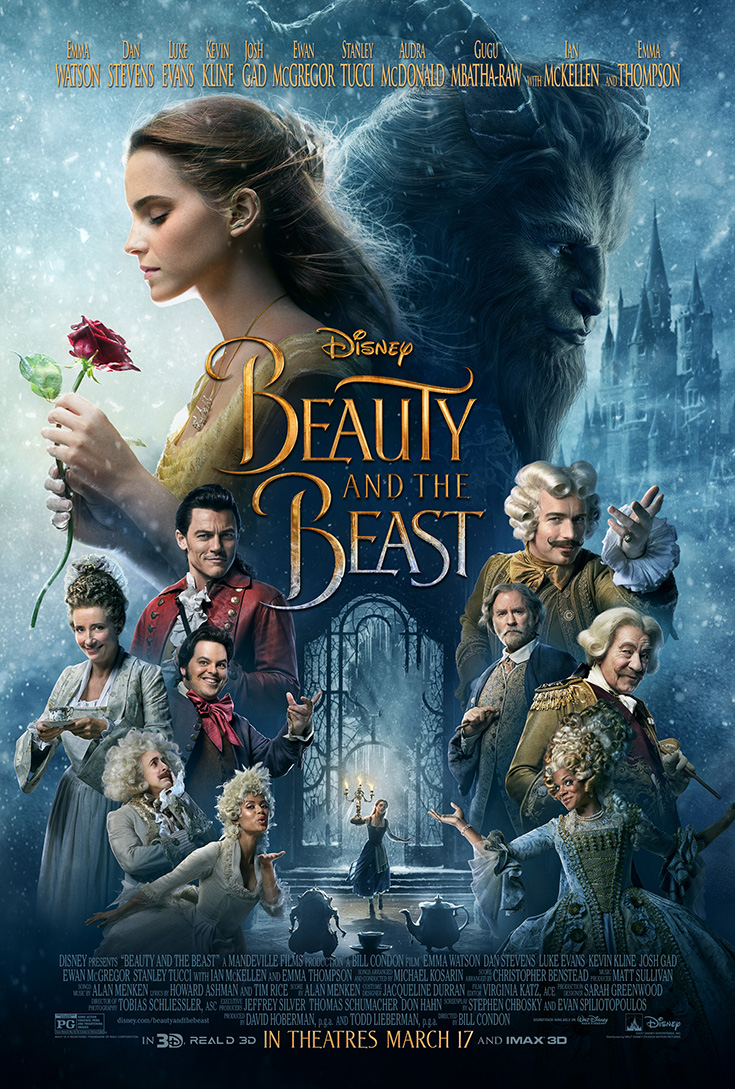 Disney's "Beauty and the Beast" is a live-action re-telling of the studio's animated classic which refashions the classic characters from the tale as old as time for a contemporary audience, staying true to the original music while updating the score with several new songs.
I have been a Disney fan since I could read books. I remember when the original Disney animated movie came out and I LOVED it. When I had my first daughter it was a movie that I was excited for us to watch together. After all the years of waiting, I couldn't be more excited about a film. I was probably more excited to watch Beauty and the Beast this month than any other movie in my life, well maybe not E.T!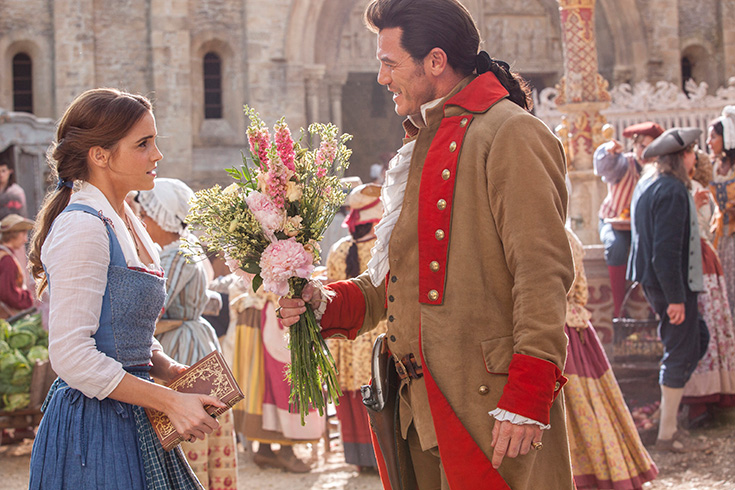 Once the movie started I couldn't take my eyes off the screen. If I had to use the restroom, it wasn't happening. I wanted to see every detail of the movie and I just LOVE all the music that is composed by Alan Menken which we also got to interview and will be sharing the details next week!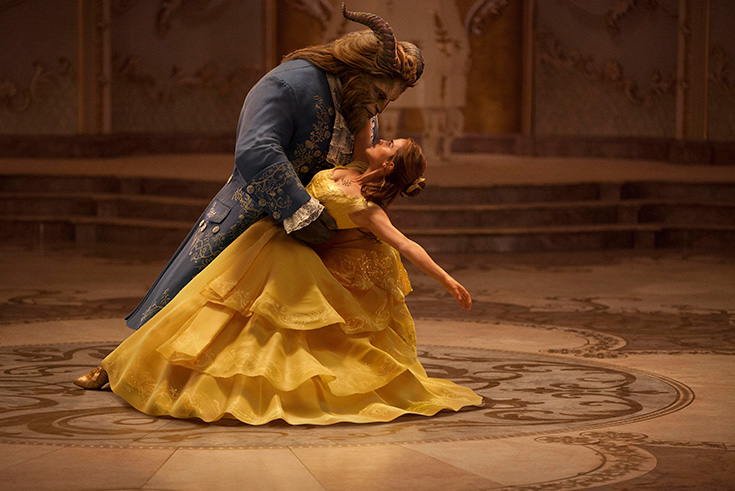 Disney has really did an amazing job with this film! They chose a talented cast that was perfect for each of the roles! I love that they chose Emma Watson as Belle since she is such a role model to many! I think Luke Evans makes a great Gaston and Josh Gad is the perfect Le Fou! I may be a little partial to these three though since I did have the opportunity to interview them this month and they are just as charming in person as they are on the big screen!
If you haven't seen the trailer yet, check this video out below:
Ten Interesting Filmmaking Facts
Over 8700 candles (or 104,400 inches of wax) were used as set decoration during production.
The ballroom floor in the Beast's castle is made from 12,000 square feet of faux marble.
Approximately 1,500 red roses were grown or purchased during production for use as research or set decoration.
The enchanted forest which surrounds the Beast's castle features real trees, hedges, a frozen lake and 20,000 icicles which took 15 weeks to complete.
Approximately 180 feet of feather light satin organza was used to created Belle's yelle dress. The dress required 3,000 feet of thread and took over 12,000 hours to create. It is also accentuated with 2,160 Swarvoski crystals.
A production crew comprised of more than 1,000 people worked around the clock to design, build and decorate the film's mammoth sets.
The horse Philippe is played by three different horses, two of which had to be painted on a daily basis.
Emma Watson, Emma Thompson, Luke Evans and Nathan Mack all share the same birthday of April 14.
Froufrou the dog that belongs to Madame de Garderboe is played by Gizmo, a rescue from one of the U.K.'s oldest and most famous animal rescue centers.
The coast of arms in the Beast's castle is a lion and a boar with a WD anagram which is meant to represent a fictional character William Devereaux but can also stand for Walt Disney.
The details you will see on the face of the beast makes it look so real!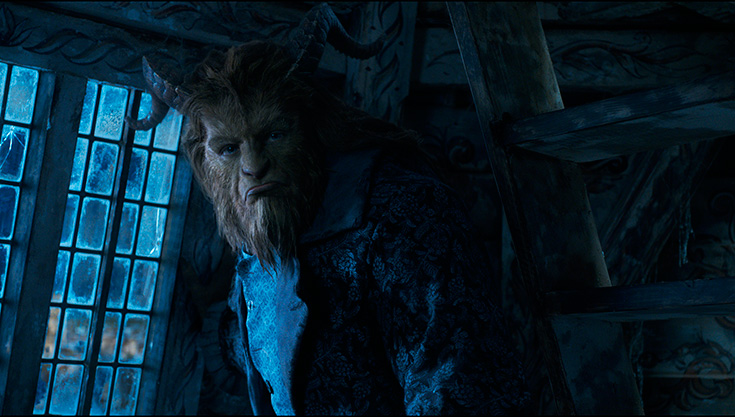 Interviews With The Beauty and the Beast Cast
This week I have shared some exclusive interviews with some of the cast of the film. These are fun to listen to before and after watching the film!

Be sure to LISTEN to each of the interviews with the Beauty and the Beast cast below:
This movie is AMAZING and I encourage everyone of all ages to see it! This is a movie that is going to be shared and passed on to many generations! I can't wait to take all my kids to see it and one day own it on Blu-ray!
Beauty And The Beast Must Have Products 
I received a variety of fun Beauty and the Beast products to take home that your kids are going to want, ask for and LOVE!
Beauty and the Beast Glass Compact Mirror
Beauty & The Beast Enchanted Rose Jewelry Box Toy
Beast Enchanting Melodies Belle Doll
Beauty and the Beast Journal
Beauty and the Beast: Belle's Library
Beauty and the Beast Storybook
Funko POP Disney: Beauty & The Beast Celebration Belle
Funko POP Disney: Beauty & – The Beast
Funko POP Disney: Beauty & The Beast Mrs. Potts & Chip
If you have tweens or teens they are going to LOVE the pretty dresses from the Kohl's Beauty and the Beast Collection. If they love to paint their nails, the Beauty and The Beast Morgan Taylor Nail Lacquer is a must have too!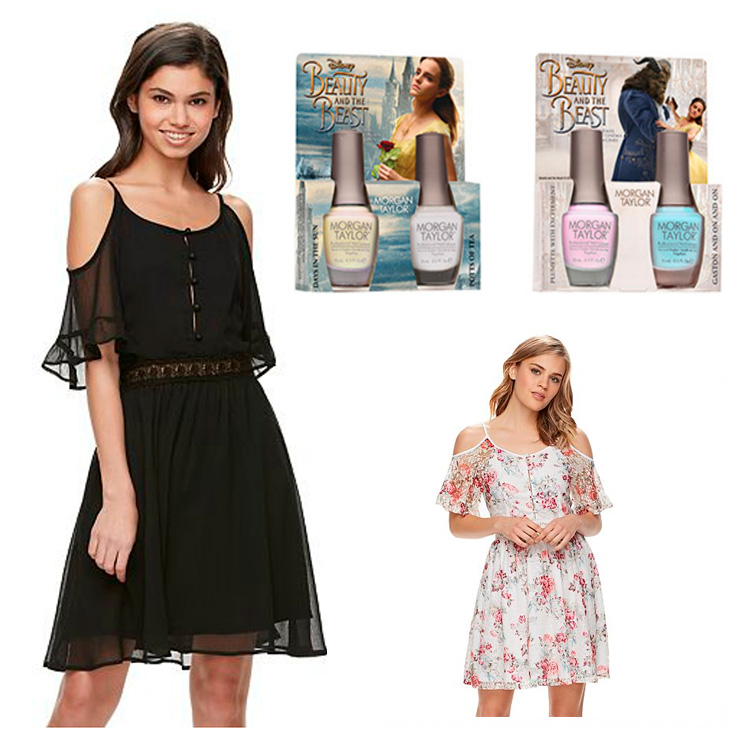 Beauty and the Beast is playing in theaters everywhere NOW!