Earlier this month on my trip to Los Angeles for the #BeOurGuest press event we took a trip to Williams Sonoma in Beverly Hills for some real Beauty and the Beast fun! I love to cook and spending time in a Williams Sonoma store for me is like a kid in a candy store!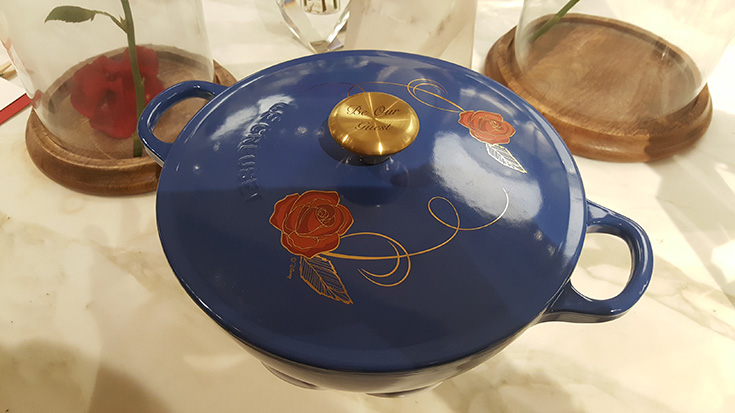 Williams Sonoma has made its first collaboration with Disney and now have a beautiful limited edition cast iron Beauty and the Beast Soup Pot by Le Creuset that you can find on their website or in stores that I really would love to own!
Created in honor of Disney's live-action adaptation of Beauty and the Beast, this vibrant blue-enameled chef's oven by Le Creuset casts an enchanting spell over the kitchen. Featuring an iconic red rose design and a golden knob engraved with "Be Our Guest," this special-edition piece is available in limited quantities.
During this Beauty and the Beast celebration at Williams Sonoma there chefs created some Beauty and the Beast inspired dishes which we got to try and even did some cooking demonstrations to show us how to make the dishes at home.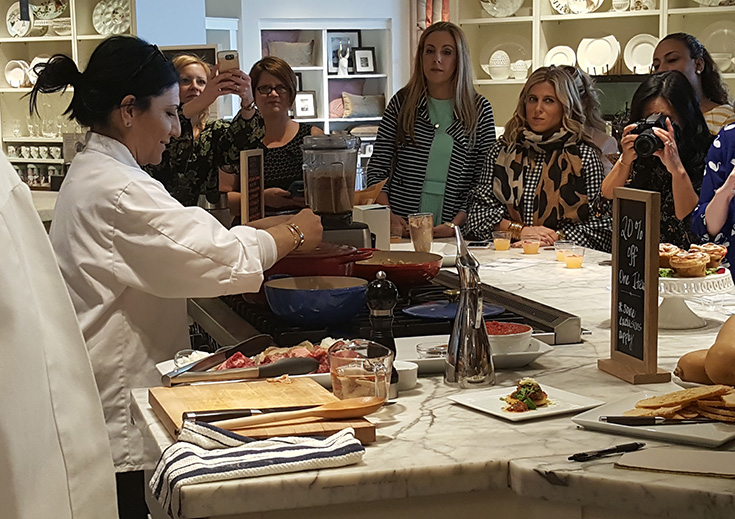 The chef showed us how to make Meat Ragu in the Beauty and the Beast Soup Pot by Le Creuset which was really tasty! We learned that we could make this meal in just this one pot.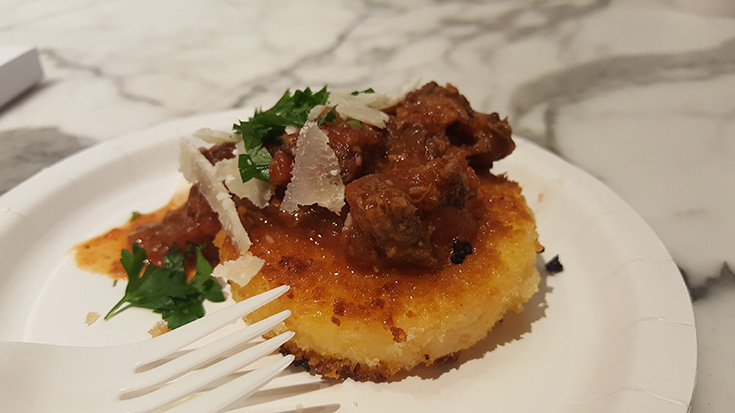 There were other foods to try such as Soup Du Jour!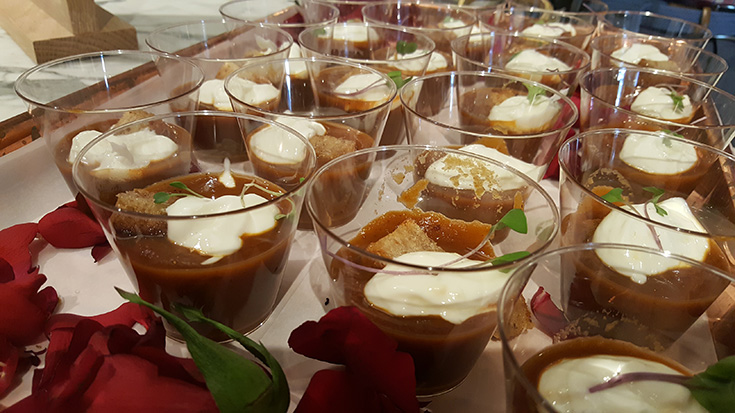 Since I love cooking I really enjoy watching cooking demos to learn new tips and techniques. Williams Sonoma even offers classes for the junior chefs! I was able to capture a few minutes on video of the Meat Ragu cooking demo at Williams Sonoma below.

It wouldn't be a Beauty and the Beast celebration without roses! There were plenty of pretty roses on the counters but we also made our own we could take home. Sara Kim from Handmade By Sara Kim did a paper rose demonstration where we all learned how to make roses from paper cardstock and hot glue!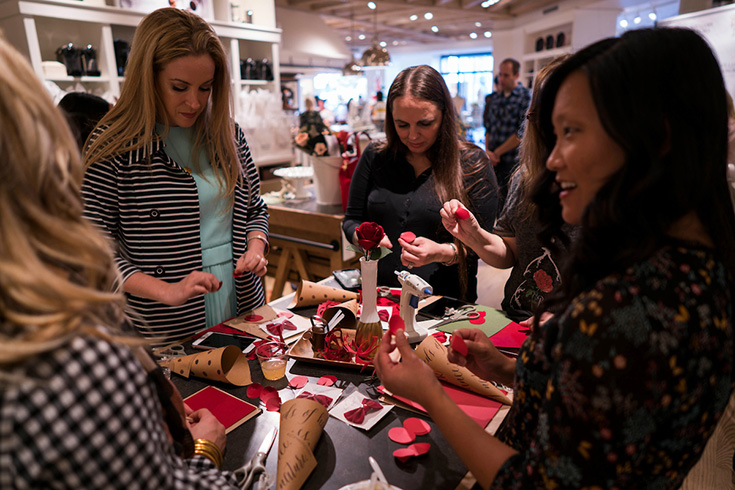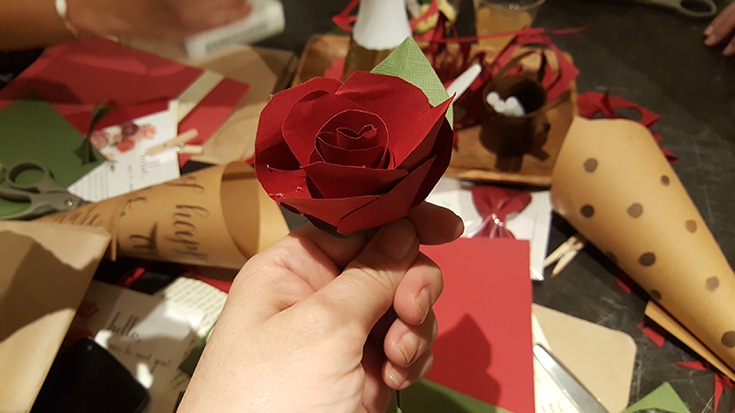 Although my rose didn't come out as perfect as some of the others, I had fun trying! I would definitely want to take a craft class like this with my daughters.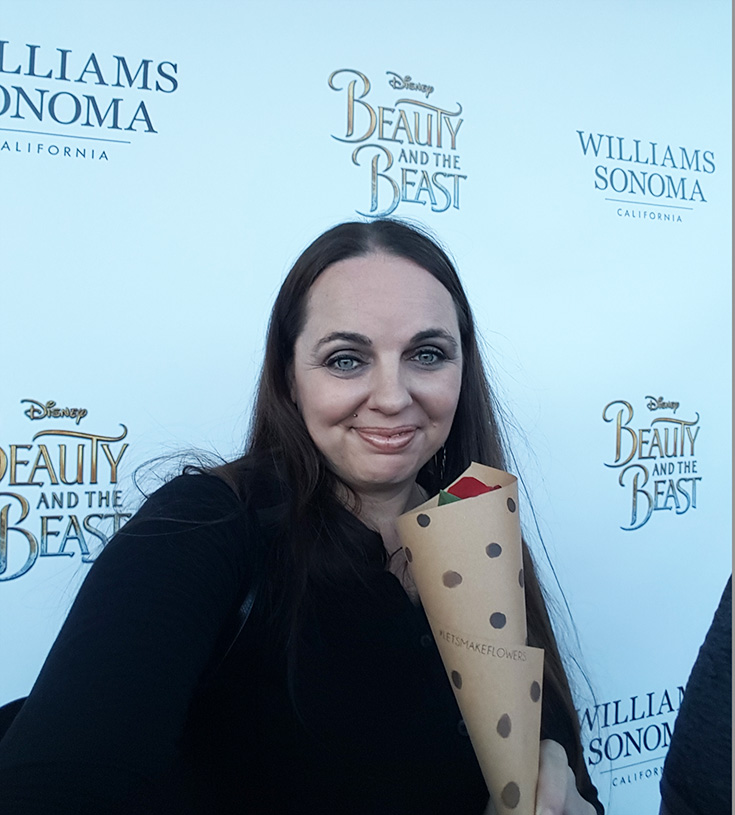 Did you know that each Williams Sonoma offers it's own culinary events and classes? To see what is going on at your local Williams Sonoma visit: http://www.williams-sonoma.com/pages/store-events/store-events.html