My two youngest children prefer riding scooters over riding bikes! Last month they were excited when a Yvolution Y Flyer Scooter arrived on our doorstep to try out. This scooter is not like your average scooter!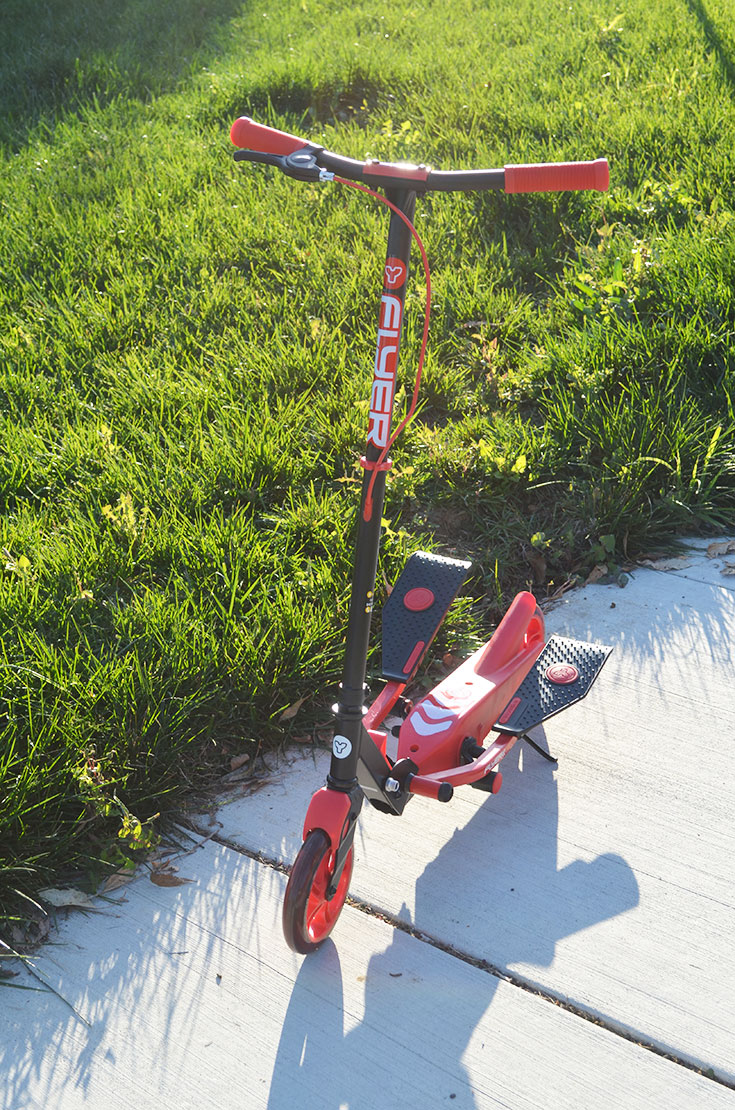 The Y Flyer Scooter from Yvolution is a stepper scooter that uses two super-grip foot plates that when stepped on propel you in a forward motion. This scooter can make you go FAST if you can get your legs moving! Both my son and my daughter couldn't wait to try this scooter out to see how it worked.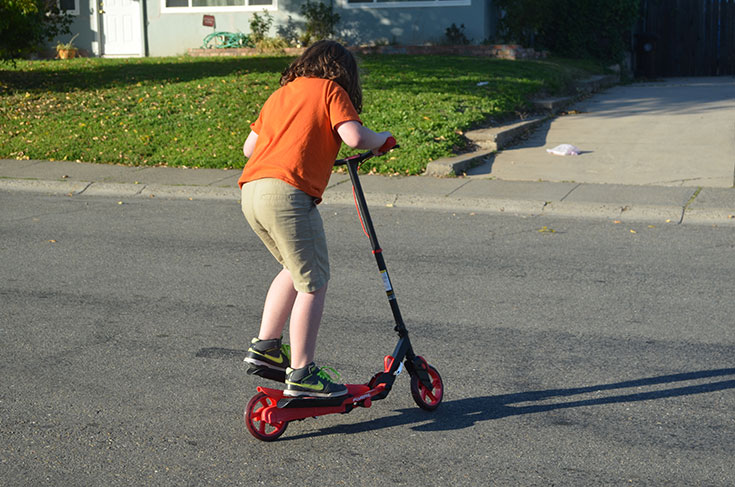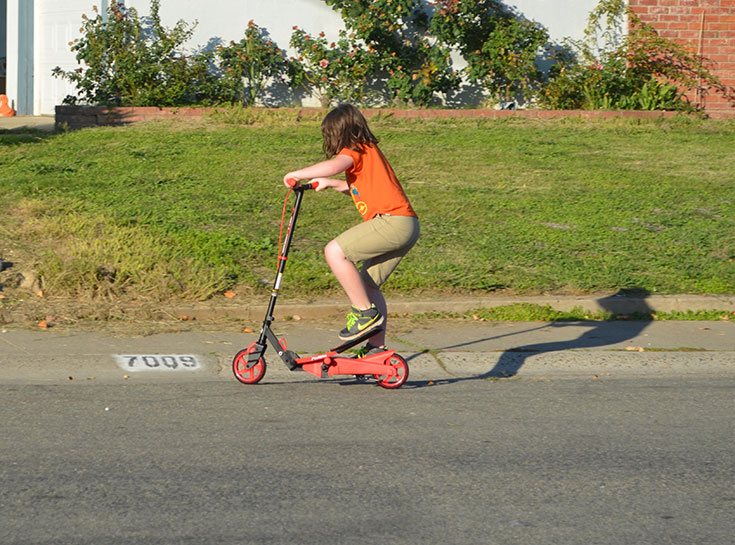 Once you are done riding you can fold the Y Flyer scooter down to make it easy to store or take it on the go. We have the Red Y Flyer Scooter but it is also available in a pretty blue too!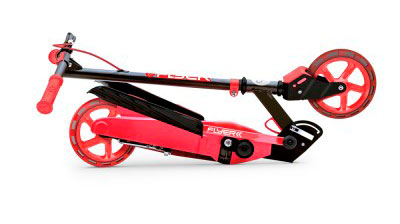 If you are looking for a way to get your kids more active, this scooter is a great way to get your kids outside!
Take a peek at the Yvolution Y Flyer Scooter in action:
Yvolution Y Flyer Scooter  Features:
Steel frame & super grip foot plates offer maximum stability and control
Fun and unique forward propelling motion
Quick-response handbrake for fast stopping
Folds for easy transport and/or storage
Age: 7 years+
Maximum Weight: 154lbs
This is just one of the fun scooters from Yvolution. Looking for something different? For more scooter reviews visit: proscootersmart.com