When I was a kid I loved to play outside. My kids seem to want to always be indoors on their phones or tablets or watching tv. As much as I encourage them to get outdoors and be active it doesn't always happen as I wish. That was until we received a Space Scooter to review which has been keeping my kids active.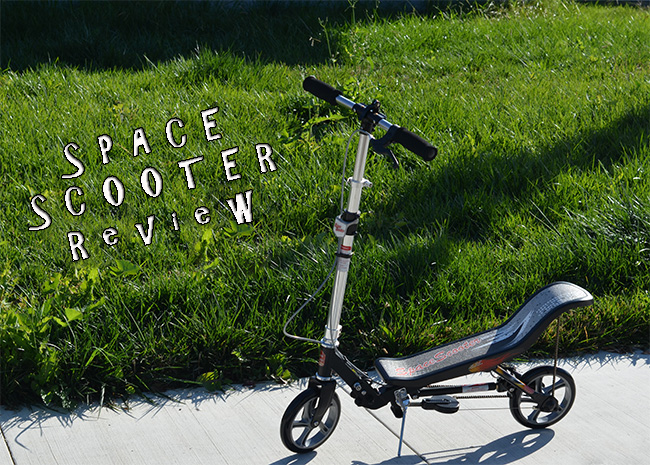 When I took the Space Scooter X580 out of the box I will admit that I was the first one to give it a spin. I had watched a video on Youtube that seen how these work and they looked fun. I also had to make sure that this scooter  was safe for my kids to ride.  Once my kids saw mom in action on the scooter they couldn't wait to get on it.
Space Scooter is a hybrid scooter/bike, powered differently than what most think of when they hear "scooter." With its pump and go action — like a seesaw — it can go up to 17 mph without any electric power, making the ride faster and more fun.
The Space Scooter is unlike your average scooter. This one has a chain and is propelled forward by pushing the board with both feet in a teeter-totter motion. This scooter is able to go FASTER and FURTHER than your average scooter too!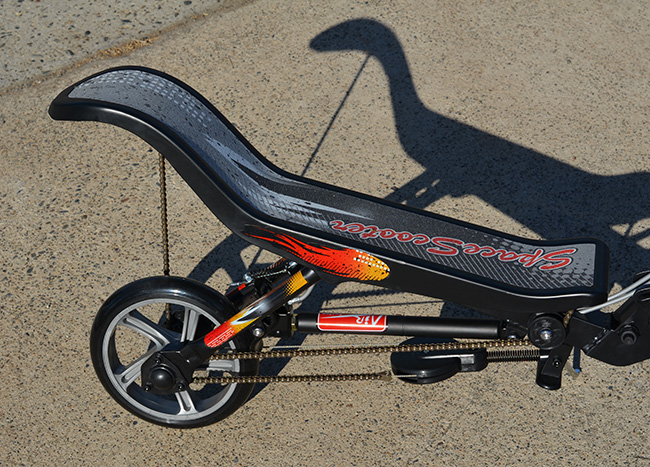 My twelve year old daughter has always enjoyed riding on scooters. She was so excited to get on it and ride it around. She loves the Space Scooter!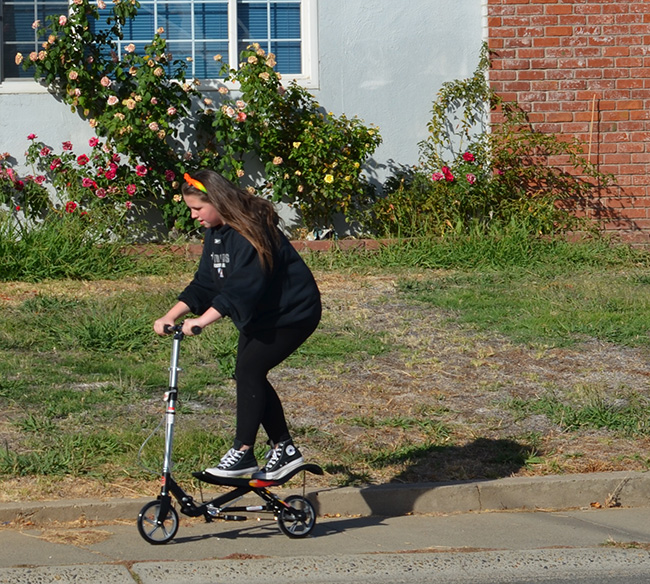 My eight year old son probably loves this scooter even more than my daughter. He is one that prefers riding a scooter over a bike and has really been enjoying riding the Space Scooter. Now I need another one so that they can ride together.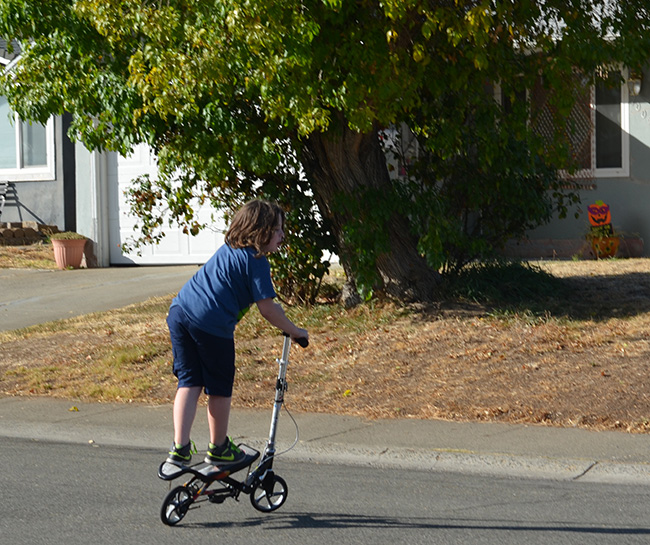 After seeing how much fun we were all having on our new scooter, my seventeen year old wanted to also give it a try. She was all smiles on it which means that this scooter is great for kids all ages! This would make a GREAT gift idea for the holidays coming soon!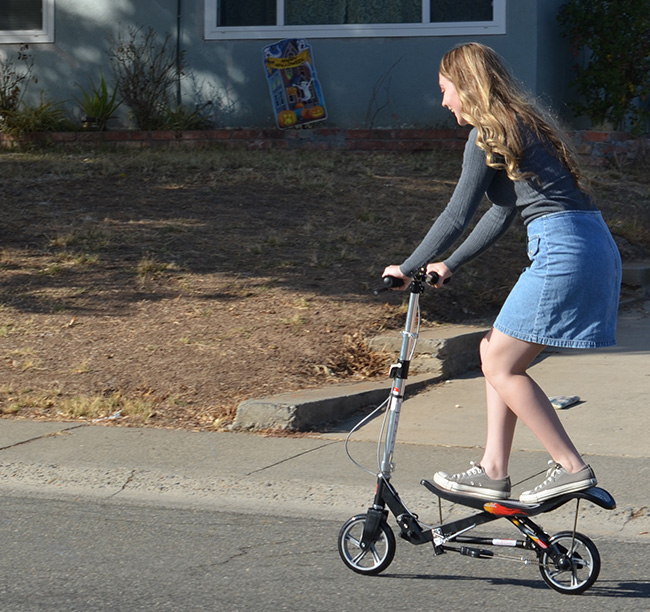 One thing that I think is great about this scooter is it is convertible. You can a convert the Space Scooter into a traditional kick-scooter and it is also foldable for easy storage. We received the Regular version of this scooter which can hold up to 200 pounds but there is also a Junior version too!
Take a peek at the Space Scooter in action…
Space Scooter X580 Features:
Rated 200 Lbs.
Convertible into a traditional kick-scooter
Foldable for easy storage
Handbrake included
Air suspension
Durable
1 year limited warranty
This is just one of many cool scooters you can find online!  For more scooter,  bike  and skateboard reviews visit:
proscootersmart.com