One thing that I love when it comes to crafts are crafts that don't require me to buy much like nail polish gems. I am a an of the inexpensive craft ideas! Since I have a ton of nail polish I thought it would be fun to make a craft using my stash of nail polish and a bag of some clear glass gems I bought from the Dollar Store.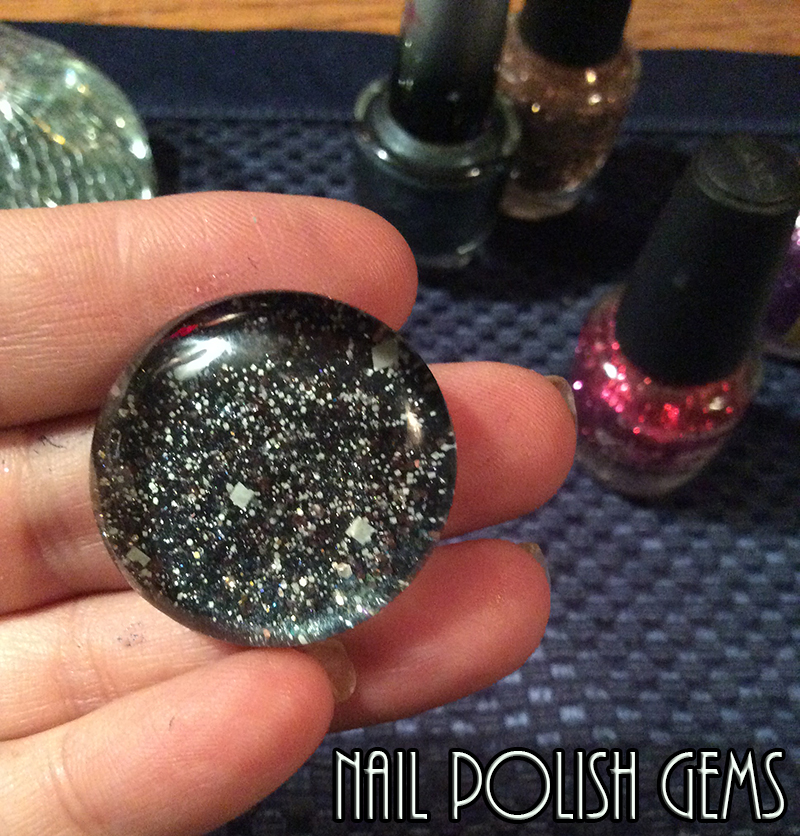 I liked collecting rocks when I was young as many kids do so I think that is is a really FUN craft idea for kids that want to get crafty and perfect for those little rock collectors. You can even turn these gems into rings too with just a couple more supplies.
How To Make Nail Polish Gems
The directions are real simple for these sparkly nail polish gems:
Paint bottom (or the flat part) of the the gem with a sparkly nail polish. You will want to paint at least 2-3 layers of nail polish letting it dry in between layers.
Next add a dark coat of nail polish. Black nail polish works perfect but you can try some other dark colors like red or blue.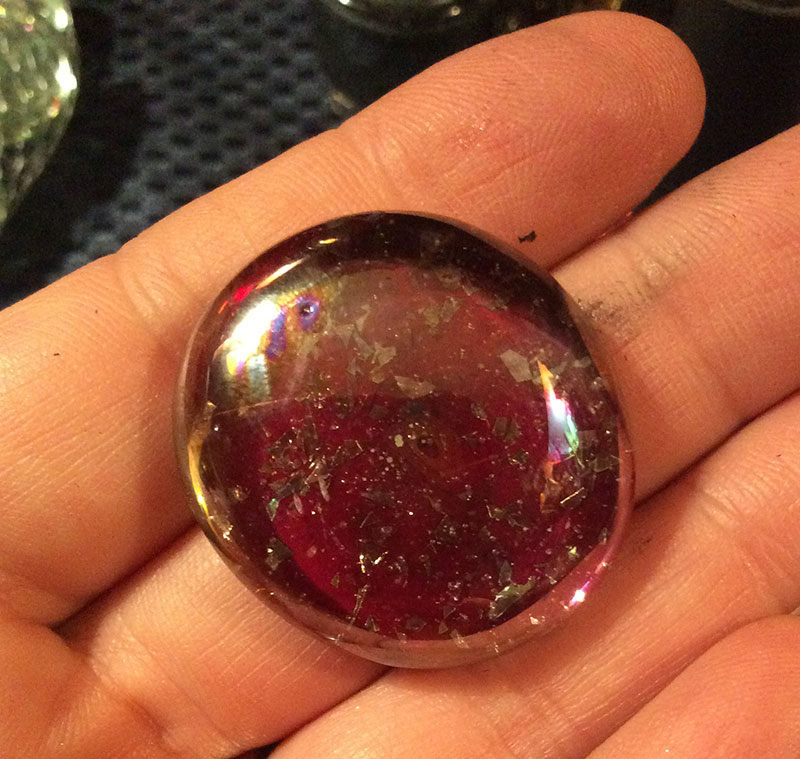 If you have different sparkly nail polishes you can get creative and l to make each of your gems look unique. My FAVORITE nail polishes to use is the OPI Muppets Most Wanted collection.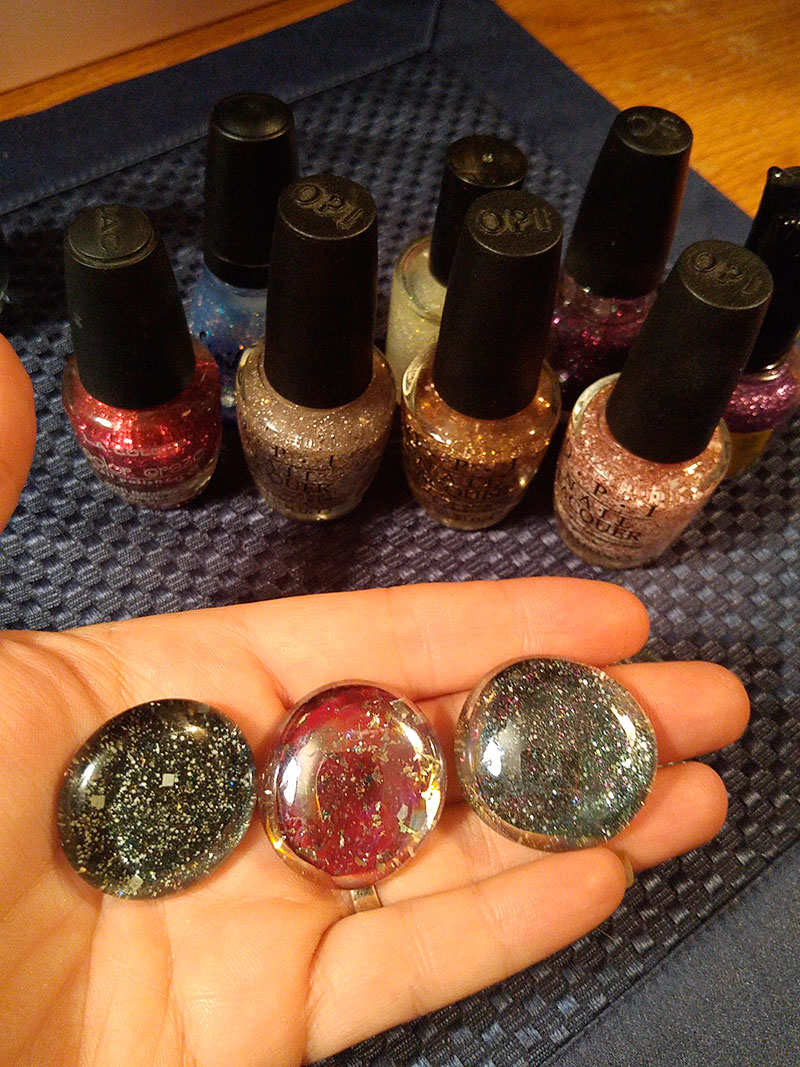 Take a peek of my video showing you how to make nail polish gems:
Looking for more fun craft ideas? Visit my DIY Crafts Board on Pinterest at: https://www.pinterest.com/mommye/crafts-diy-craft-board/