This post contains affiliate links. If you purchase anything from this page I may earn a commission!
There is a show on the Cartoon Network that both my seven year old and my 11 year old like and that show is Clarence. This show features an optimistic and spirited boy named Clarence who sees the best in all things and wants to try everything because everything is amazing!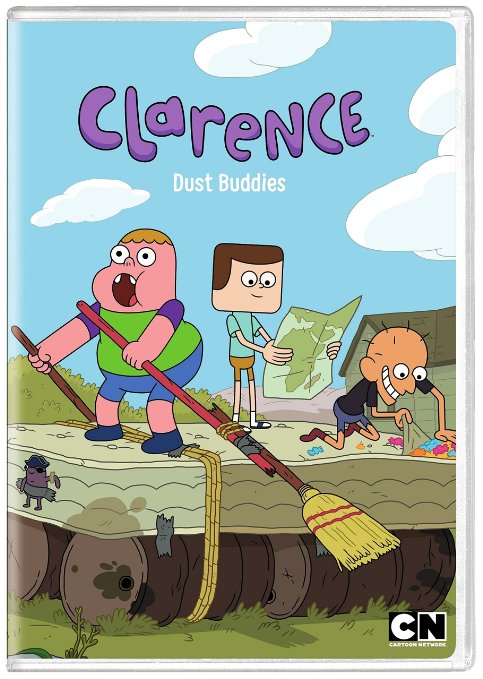 In this show Clarence has two best friends (Sumo & Jeff) that he shares his childhood memories with such as his epic dirt fights, awkward crushes, sleepover pranks and more! In the Clarence: Dust Buddies DVD you will find 12 funny episodes including:
1. Dust Buddies
2. Money Broom Wizard
3. Clarence Gets a Girlfriend
4. Dinner Party
5. Dollar Hunt
6. Puddle Eyes
7. Nature Clarence
8. Lizard Day Afternoon
9. The Forgotten
10. Jeff Wins
11. Patients
12. Rough Riders Elementary
My kids were so excited when they found at that I had received the Clarence DVD for review and have watched it several times since I received it. I also received something for my kids to help clean up our dust bunnies with! This would make a perfect little gift idea too for the Clarence fans…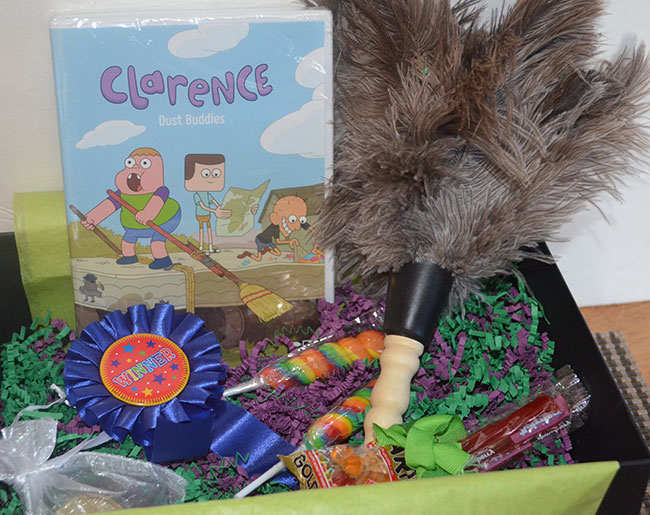 Right now you can purchase Clarence Dust Bunnies DVD on sale on  Amazon for only $9.76!