I am excited for Disney/Pixar's new upcoming film THE GOOD DINOSAUR. Since our family likes to color I thought I would share with you some FREE coloring pages that you can download and print and color too!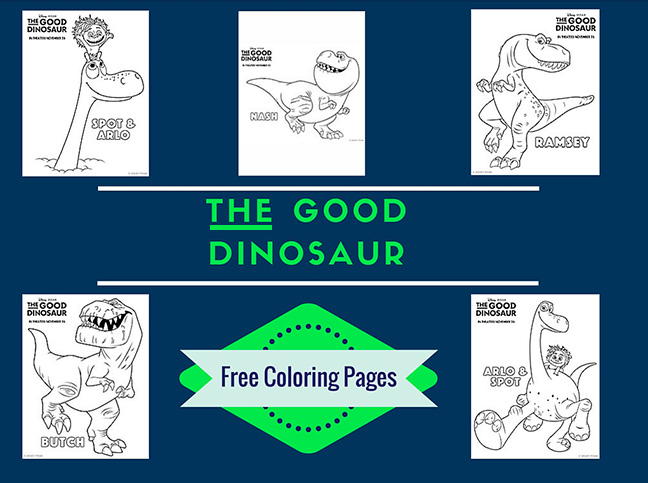 (Click image above for The Good Dinosaur Coloring Pages)
My seven year old son really loves dinosaurs so this is one movie he is excited to see.
"The Good Dinosaur" asks the question: What if the asteroid that forever changed life on Earth missed the planet completely and giant dinosaurs never became extinct? Pixar Animation Studios takes you on an epic journey into the world of dinosaurs where an Apatosaurus named Arlo (voice of Raymond Ochoa) makes an unlikely human friend. While traveling through a harsh and mysterious landscape, Arlo learns the power of confronting his fears and discovers what he is truly capable of.
Take a peek at the trailer below:
Be sure to….