This is a partnered post with Safeway. All thoughts are my own.
Now that I am getting OLDER, I tend to want to eat more vegetables instead of the junk food that I have craved for years. Instead of chips, I would rather some grilled vegetables or a cold peach or plum. Last month I received a basket of fresh vegetables and fruits from Safeway. The first thing I put to use was the big bell peppers!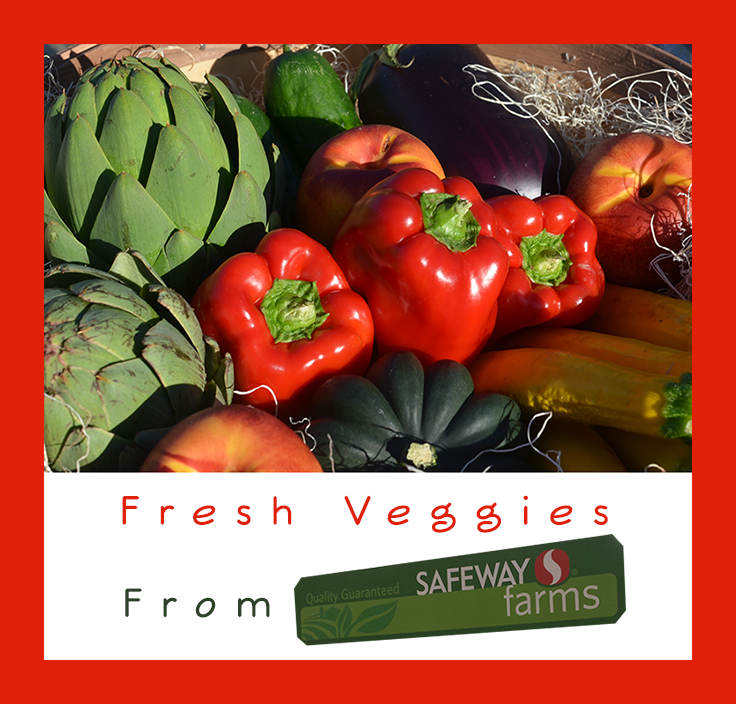 Before I used to boil my vegetables. I then learned that boiling my vegetables was taking away some or maybe even most of the nutrients in the veggies. I have since found other ways to keep my vegetables nutrient packed like by grilling them instead. Two of my favorite veggies to put on the grill are sliced bell peppers and squash.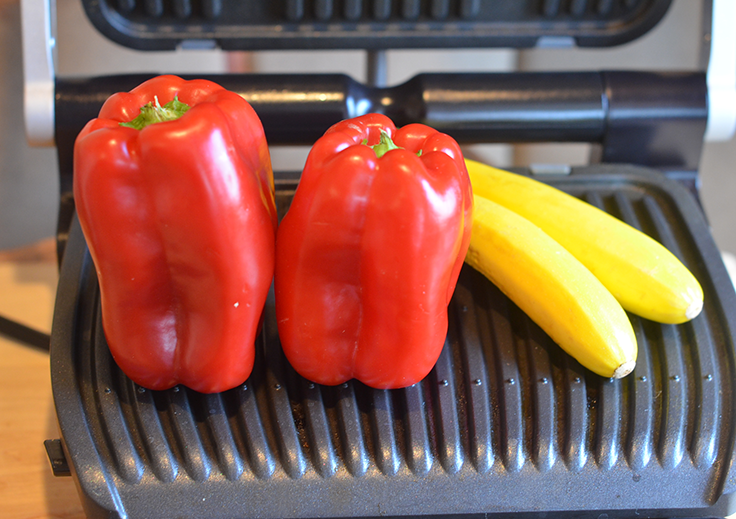 Before you grill your bell peppers you got to cut them in half and clean out the insides. Once they are clean, cut each of your bell peppers into in 1″-2″ strips.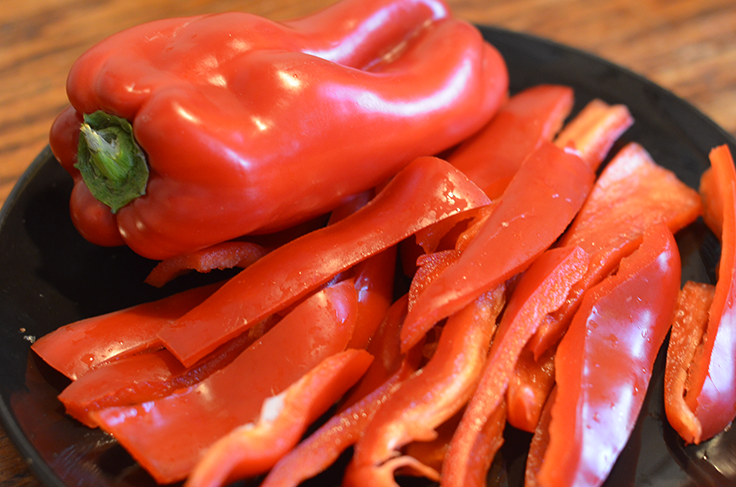 If you have some squash that you want to grill you can wash them and cut the squash into into 1″ – 2″ slices too!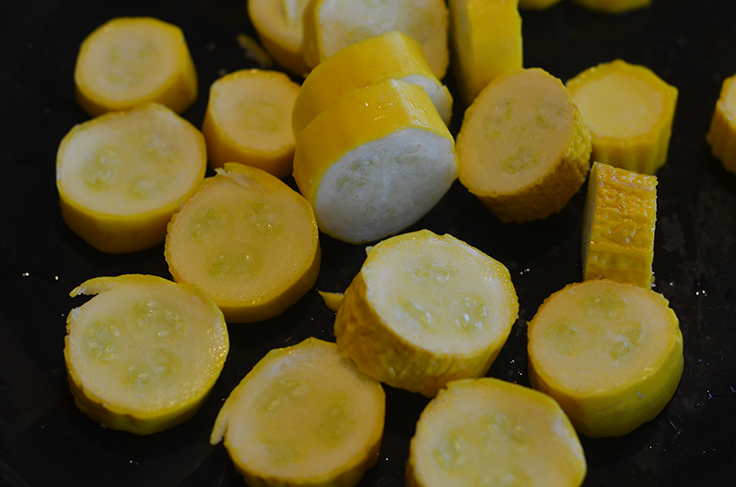 For those that want to give your veggies a little extra flavor, add the cut bell pepper and squash into a bowl and then drizzle some melted butter over your veggies and toss to coat evenly. This isn't a must for grilling but I think it gives the veggies some nice flavor.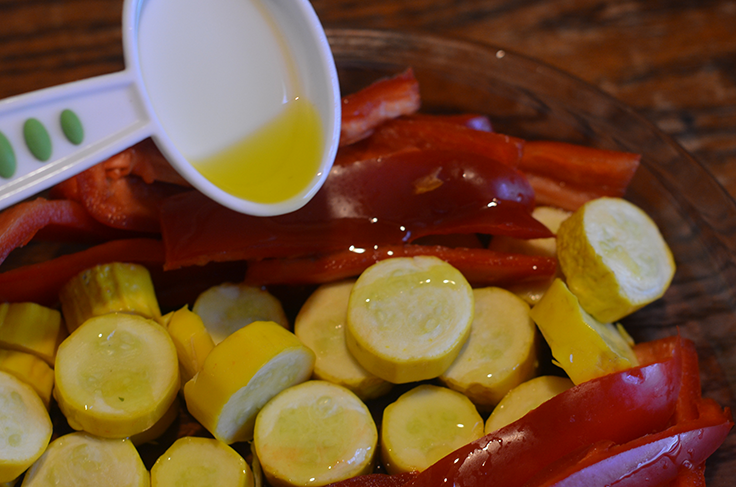 Once your veggies are ready, put them on the grill. My indoor grill comes in very handy for making grilled veggies in the kitchen. You can also choose to make foil packets with these veggies inside and place them on an outdoor grill as well. The amount of time on the grill is going to depend on how well you like your veggies cooked. The longer you grill them, the softer they will become.
Now once those veggies are grilled to your liking, you can either eat them alone as a snack or add them to your meal.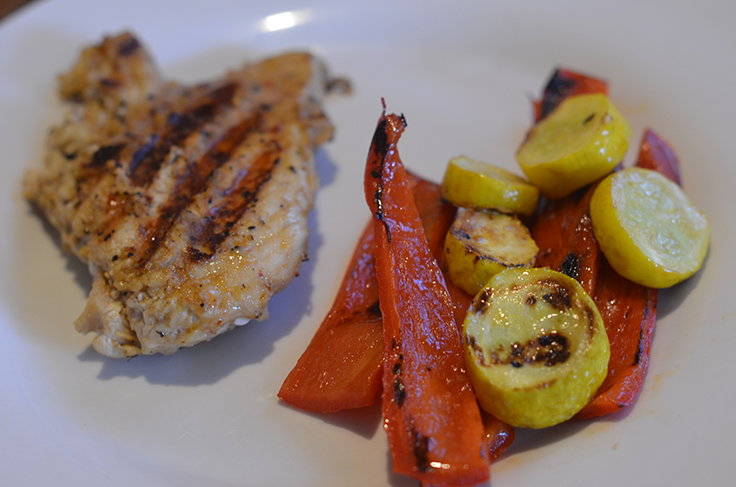 This is just one idea that you can use when it comes to putting those veggies to use in the kitchen. I have to say that I really prefer the produce at Safeway over the produce at the other grocery stores I shop at. The produce comes from local growers, is FRESH and lasts longer in my fridge!
Safeway $50 Gift Card Giveaway
One of my LUCKY winners is going to receive a $50 Safeway gift card so they can go stock on on some fresh veggies too! To enter for your chance to win, please use the Rafflecopter below:
a Rafflecopter giveaway