This is a partnered post and a gift card has been received to try this product. All thoughts and opinions are my own.
For those that have a Del Taco near, they have added something to their menu that you must might want to try. This month I had the opportunity to take a trip with the family to Del Taco to try their new Fresca Bowls.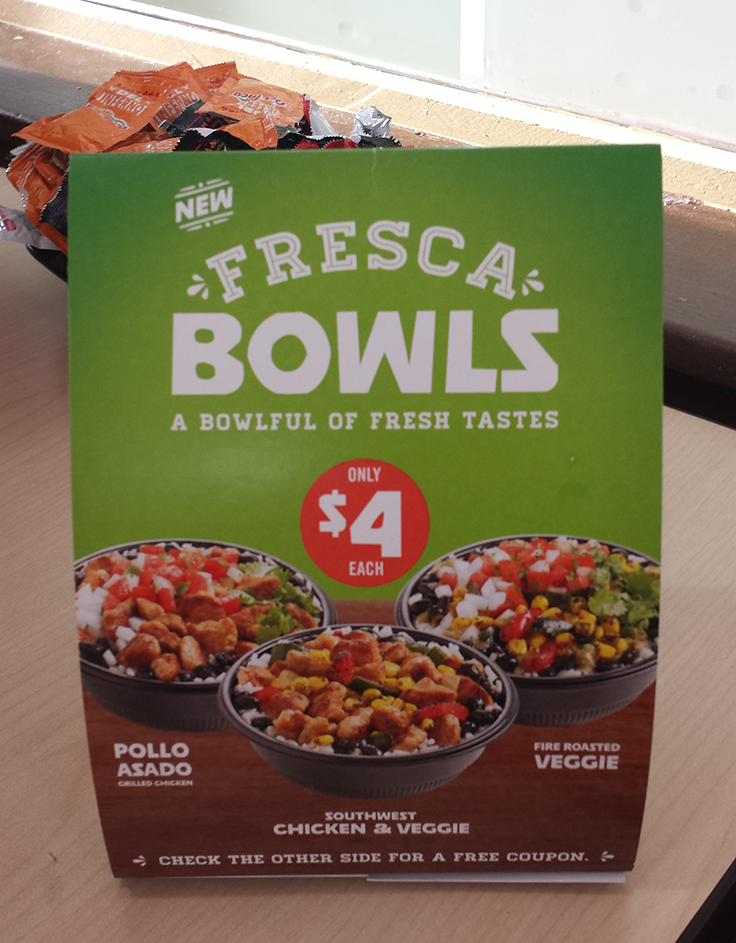 The Del Taco Fresca Bowls come in three different varieties and are priced at only $4 each. Each bowl is served on a bed of fresca lime rice and seasoned black beans. Here are three different varieties that you can choose from:
Southwest Grilled Chicken & Veggie Bowl combines fresh-grilled chicken and a blend of fire-roasted, red and green bell peppers, caramelized onions and flavorful Poblano pepper
Pollo Asado Grilled Chicken Bowl is made with marinated, fresh-grilled chicken, hand-chopped pico de gallo salsa, onions and cilantro
Fire Roasted Veggie Bowl features Del Taco's tangy green chile sauce, freshly-chopped pico de gallo salsa, and a blend of roasted vegetables
While all there sounded good, I decided to go with the Pollo Asado Grilled Chicken Bowl. When your Fresca Bowl is ready to eat, you get to be the one to mix it all together.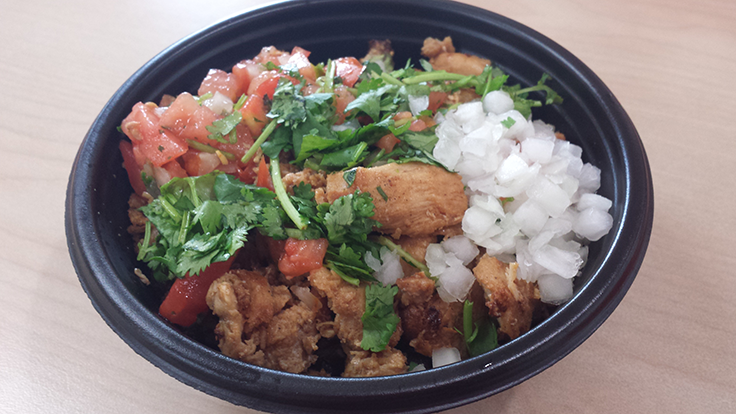 I can't go to Del Taco without ordering my favorite meal on the menu. I love their chicken soft tacos and their crinkle cut fries. All three of these together made for one big feast! I should have ordered the Del Taco Fresca Bowl alone because it was very filling by itself. What I did was share what I didn't eat with the hubby.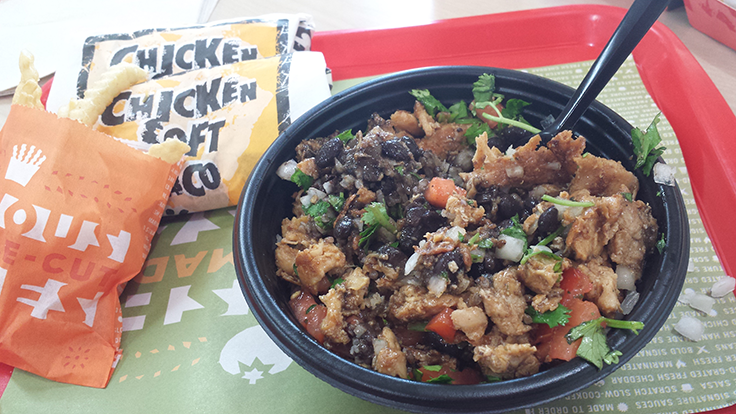 The Pollo Asado Grilled Chicken Bowl that I ordered is only 500 calories. The Southwest Grilled Chicken & Veggie Bowl is 530 calories and for those looking to cut back on the calories or looking to go "no meat", I would recommend the Fire Roasted Veggie Bowl that has only 450 calories. Makes a great lunch or dinner option for only $4.
Planning on visiting Del Taco to try the Fresca Bowls? Be sure to play a game to win a FREE Small Drink with your purchase. Play at http://www.deltaco.com/bowls.
Del Taco $20 Gift Card Giveaway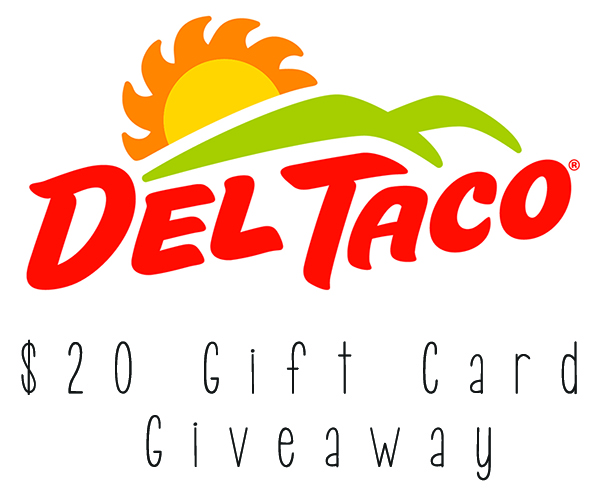 One of my lucky readers is going to win a $20 Del Taco so they can try one of these yummy Fresca Bowls as well as enjoy some of the other options at Del Taco. To enter for your chance to win use the Rafflecopter below: