This summer the kids and I had fun painting our own birdhouses. Since my favorite colors are pink and purple, I thought it would be fun to create a pretty princess themed birdhouse that my daughters would think was cute.
I bought all the supplies below at Michaels for under $10. The unpainted birdhouse was only $1. Score!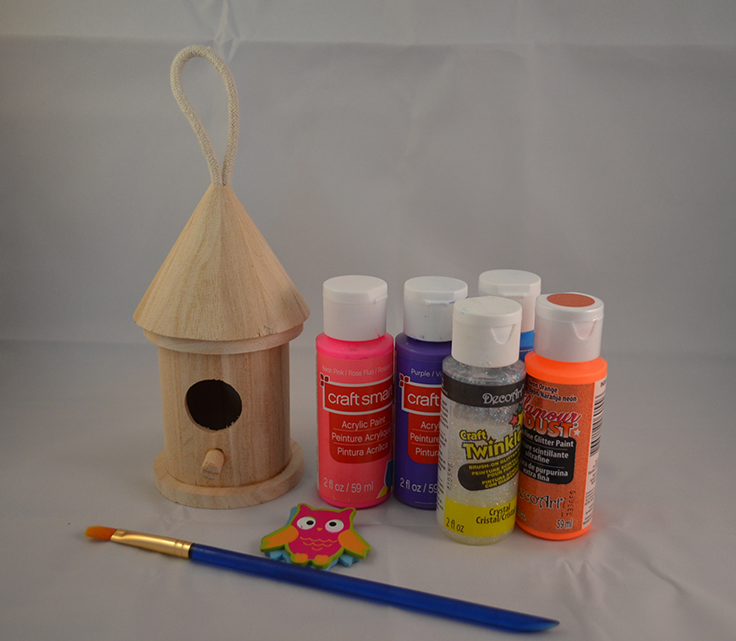 Since my son loves owls and was going to be painting a birdhouse too, when I seen these cute wood painted owls at Michaels I had to grab a package of them and add one to my birdhouse.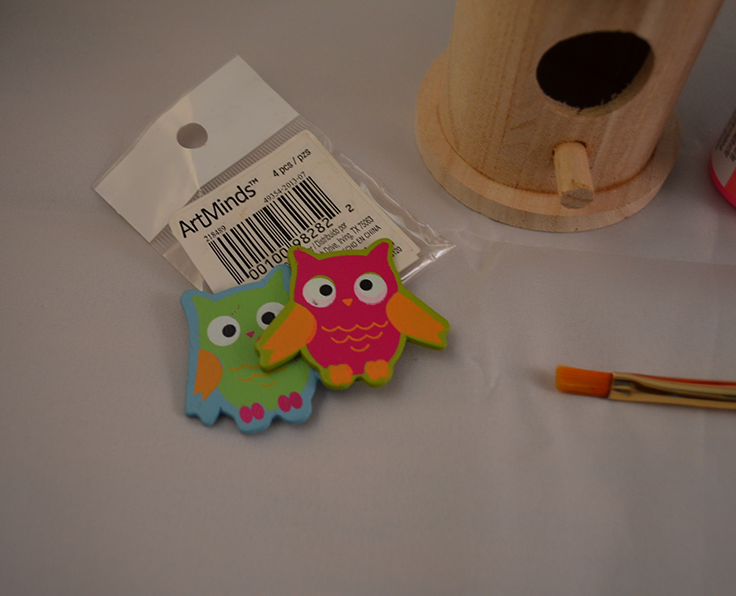 With just a few colors you can make the birdhouse look like it was fit for a princess bird!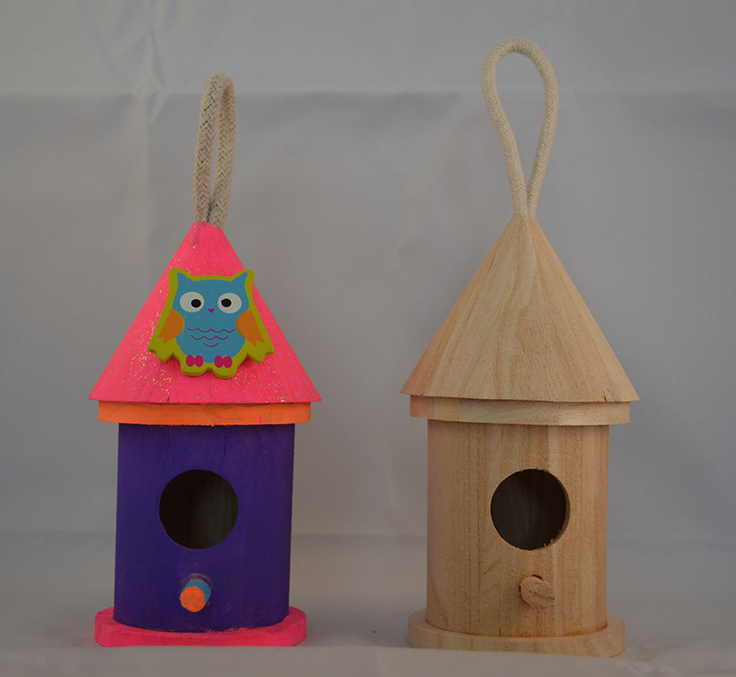 I only added the glitter paint to the top, but it might look even prettier with a final coat of glitter over all the colors.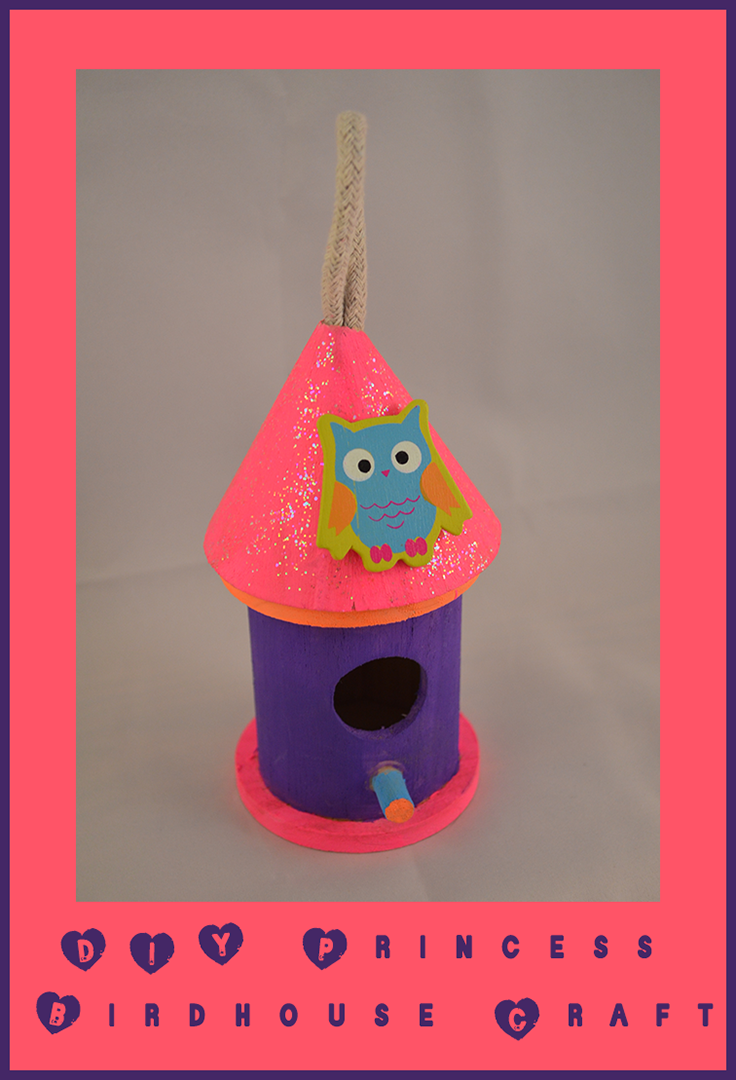 This Princess Birdhouse Craft is both fun to do and inexpensive. There are other styles of birdhouses at Michaels for only a buck too!