This is a partnered post for Sunbelt Bakery. Product or compensation has been received but all thoughts are my own.
I have always LOVED granola bars.  When I was a child I loved them because they tasted good, especially the chocolate chip granola bars. Now as an adult and especially a mom that buys snacks for her four children, here is the reasons I love the Sunbelt Bakery Granola Bars.
They are made with nutritious ingredients like whole grains, fruits and nuts.
They contain NO preservatives!
The Sunbelt Bakery Granola Bars are baked and delivered FRESH weekly to your grocery stores.
Great for breakfast or a snack with only 150 or LESS calories.
There are 13 different varieties of granola bars to choose from.
Sunbelt Bakery Granola Bars Giveaway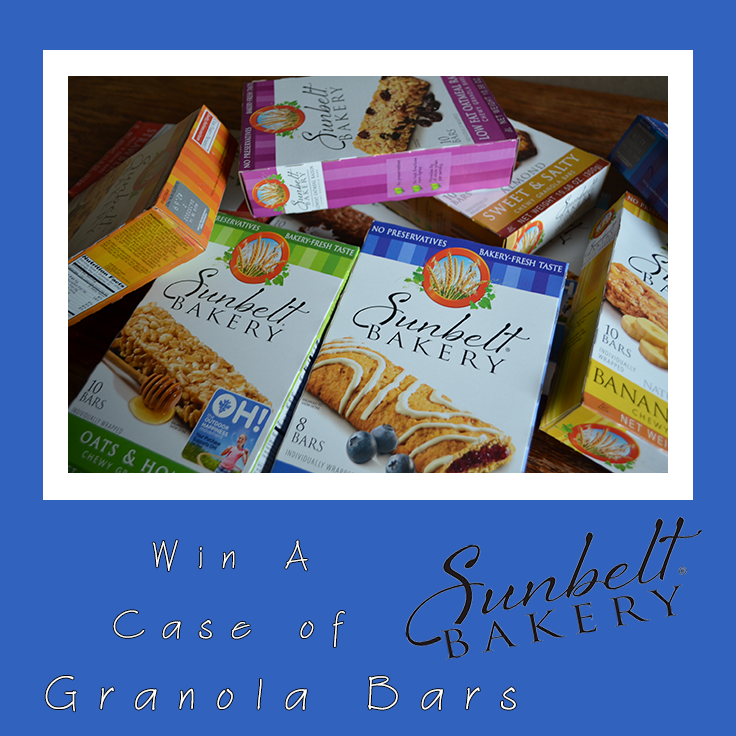 Now is your chance to WIN a CASE of Sunbelt Bakery Granola Bars. Enter to WIN a variety (12 boxes) of the Sunbelt Bakery granola products.
Good Luck