This is a partnered post with Safeway. All thoughts are my own.

One of my favorite things to cook is stuffed bell peppers. I am picky about my bell peppers though. I like to use organic bell peppers that are fresh and large in size. What I like about shopping at Safeway is the produce. Compared to the other grocery stores that I shop at for groceries, Safeway seems to have the BEST and also their produce last longer than the two grocery stores that are closer to me.
Why I believe their produce taste better and lasts longer is that Safeway is dedicated to keeping a tight-knit relationship with the local growers here in Northern California (and other parts of the country). I love that I can find fruit and vegetables from local growers like Perry & Sons at Safeway.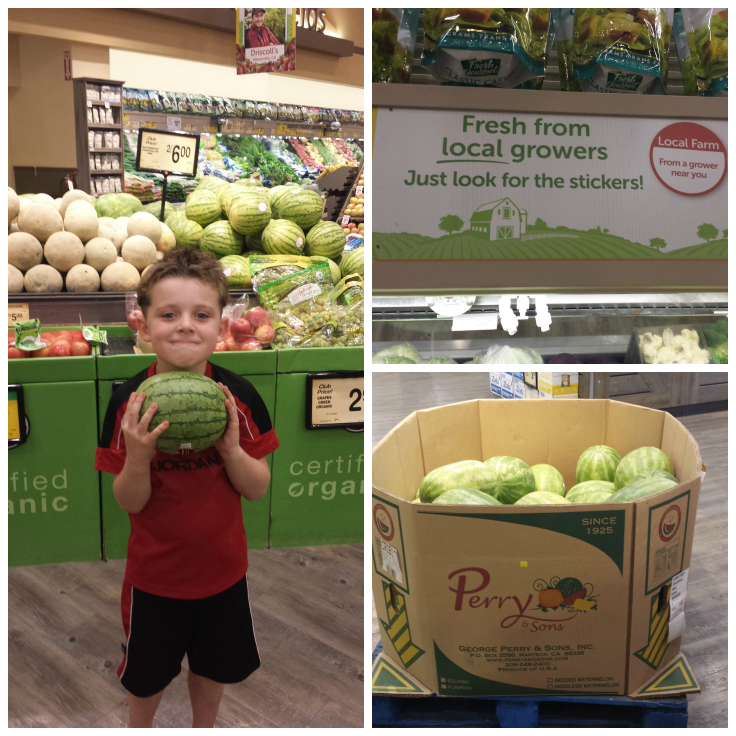 Since I am trying to incorporate more vegetables into my kids meals and less meat, I have decided to try to make some Meatless Monday dishes. This will allow me to get my kids to try different dishes that include vegetables and beans in replacement of ground beef or chicken.
With my stuffed bell peppers I normally use ground beef in my mixture. This time I left out the meat and have made some delicious meatless stuffed bell peppers. I normally use the green bell peppers but Safeway also carries a variety of bell peppers including red, orange, yellow and green!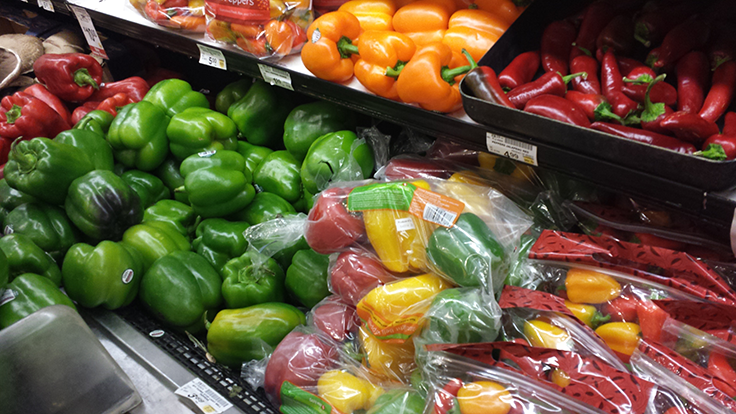 My meatless stuffed bell peppers ingredients included bell peppers, brown rice, corn, black beans, kidney beans, onion, olives, cheese and marinara sauce, all purchased at local Safeway.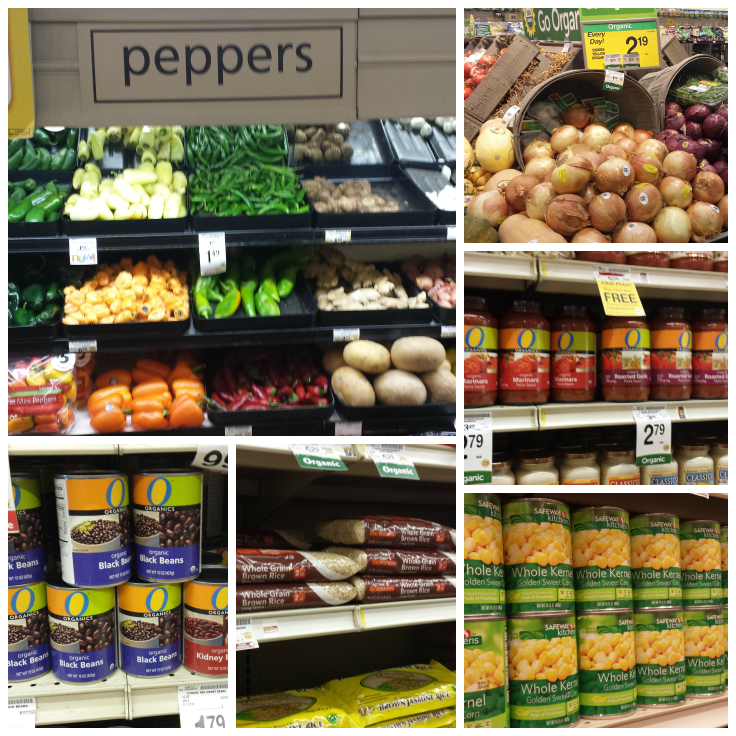 Here is how I make my delicious meatless stuffed bell peppers.
You will need 2 cups of cooked brown rice, so I suggest cooking your rice as you prepare the rest of the ingredients. After your rice is cooking on the stove, you will want to cut the tops off the bell peppers and discard the seeds. Don't throw away the tops because you will want to cut those in little pieces to include in your filling. Do make sure to throw away those stems.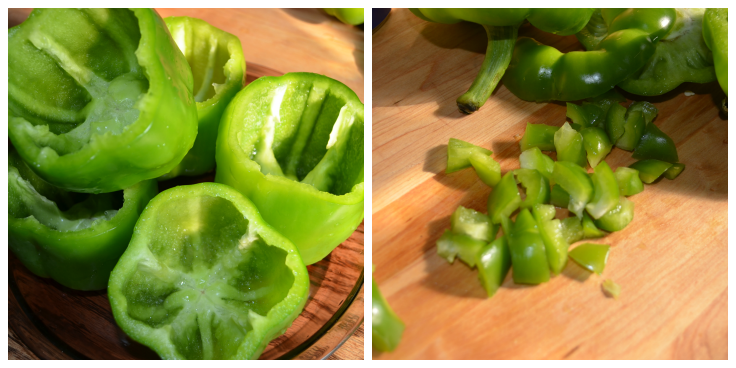 Next take an onion and cut off a large chuck, cutting it into small pieces. Cut about 1/4 cup of chopped onion. In a large skillet add jar of 25oz marinara sauce and heat stove to medium low. Add chopped bell peppers (from tops) and chopped onions.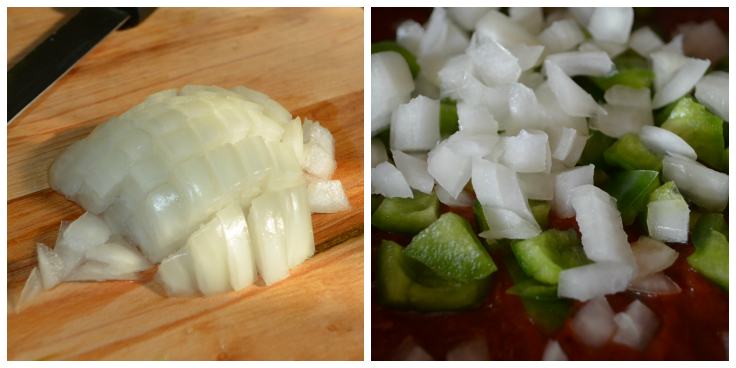 Next add about 2oz of chopped olives, 1 cup of corn, 1 cup of kidney beans and 1 cup of black beans in the skillet and stir ingredients.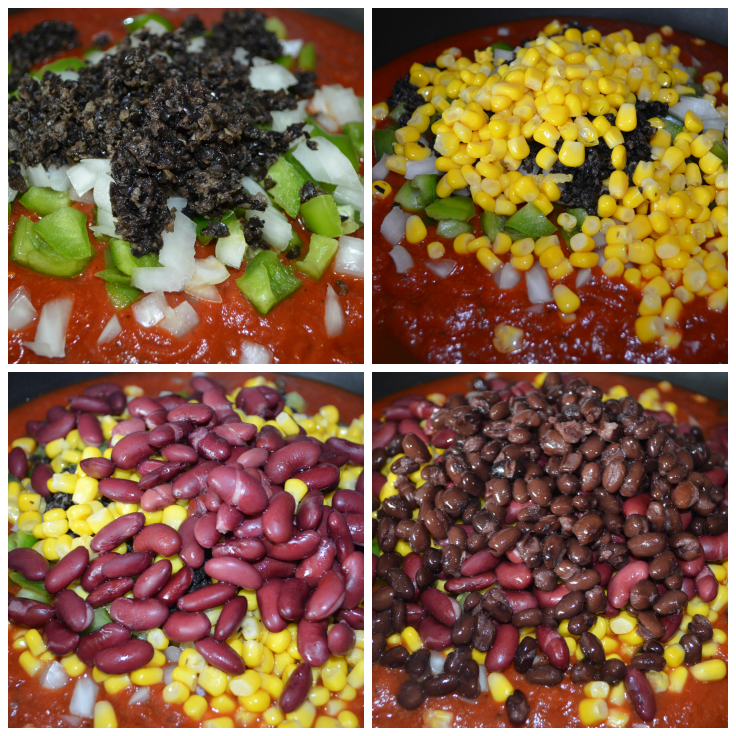 Add 3/4 cup shredded Cheddar cheese to mixture, stir  and cook over medium-low heat about 5-10 minutes until your rice is done. Once rice is done add to mixture and stir to blend well.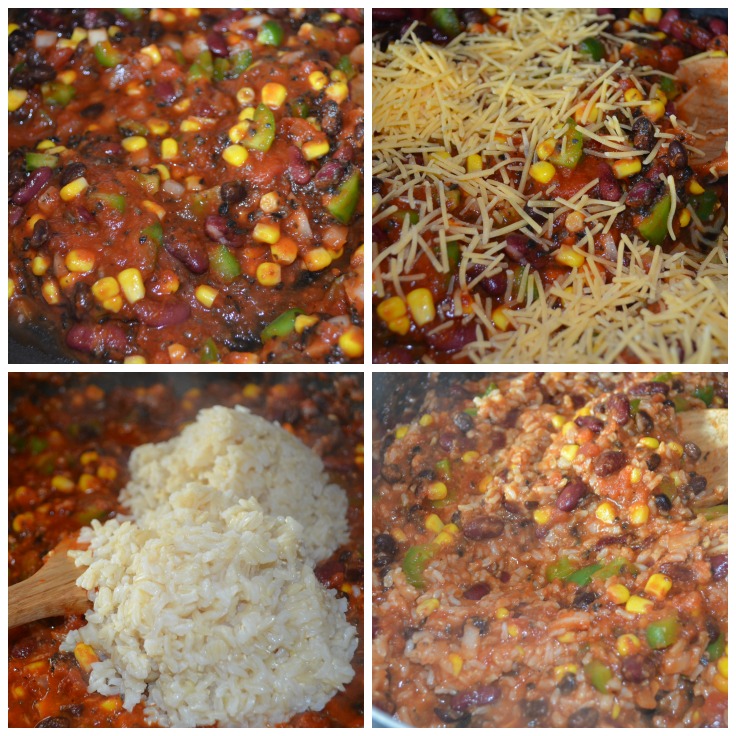 Remove from heat and spoon mixture into hollow peppers. Fill them almost full but leave a little room for the cheese that will go on top.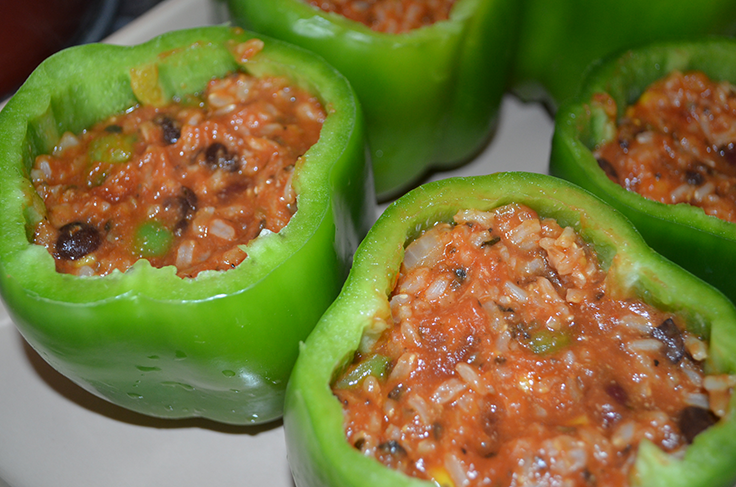 This mixture fills about 6-8 bell peppers. Once you have yours stuffed, bake at 350° for 20 minutes. After 20 minutes, remove from oven and put handful of Mozzarella cheese to the top of each bell pepper.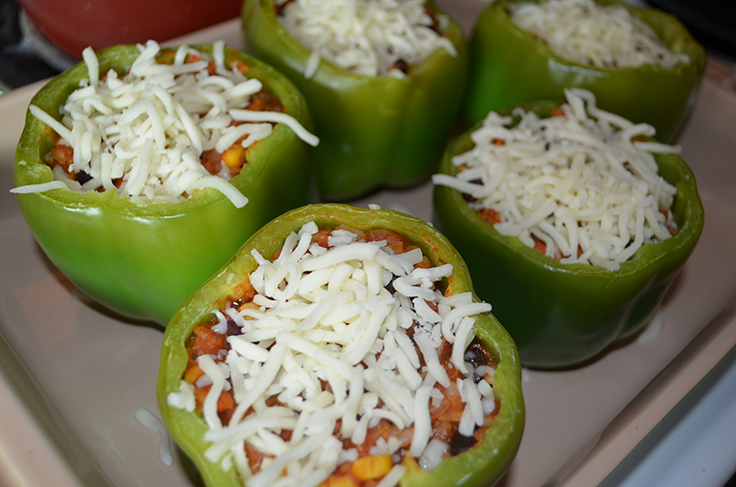 Bake an additional 20 minutes until cheese is completely melted.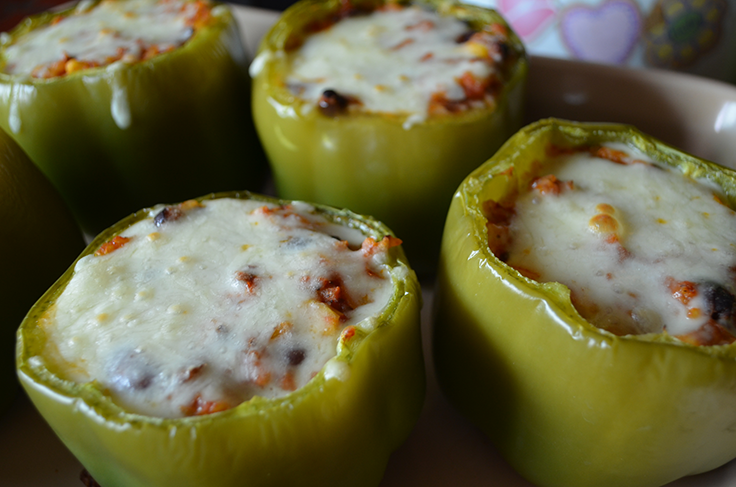 Allow to cool and then enjoy!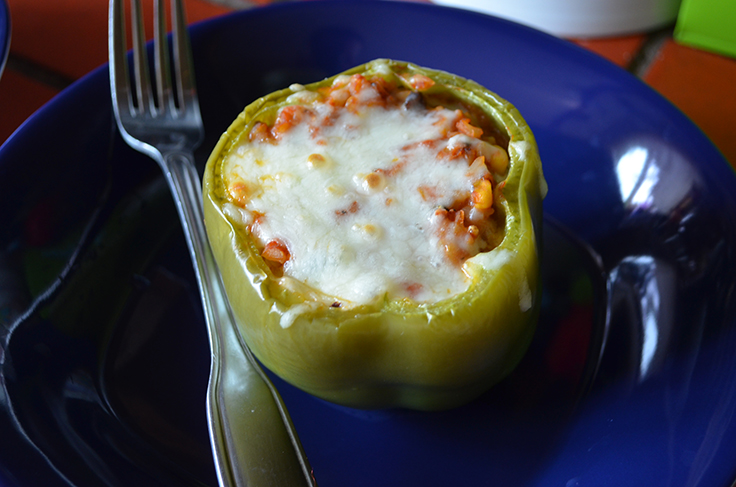 These meatless stuffed bell peppers came out delicious. I think I make them more on our Meatless Mondays!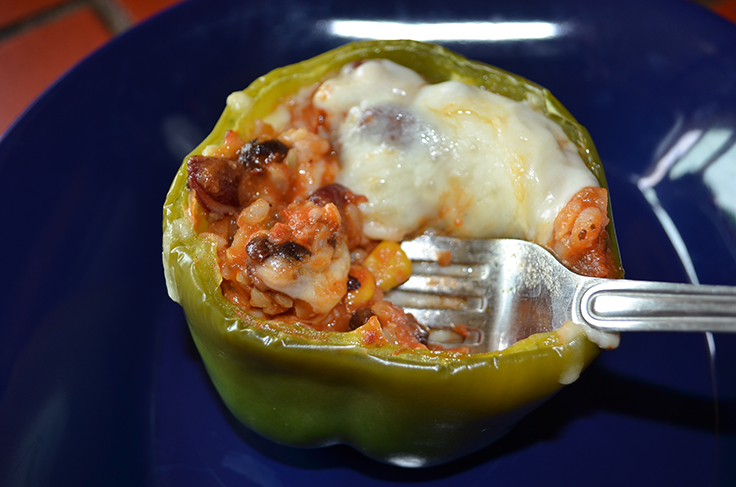 Stay tuned for another idea on how to add bell peppers to your meals plus a $50 Safeway Gift Card Giveaway.
What do you add in your stuffed bell peppers.