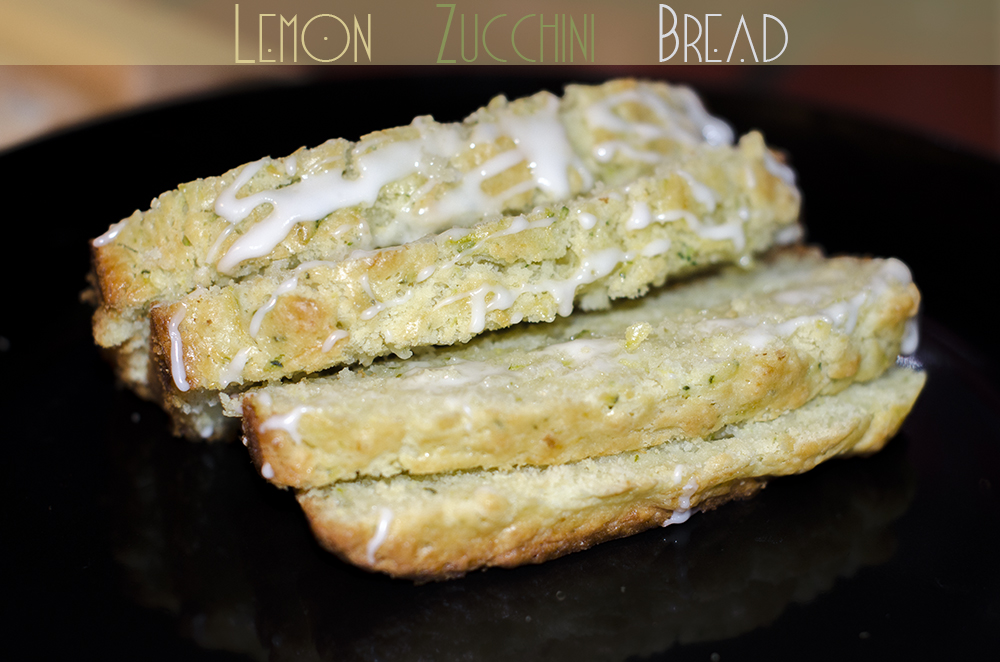 When it comes to foods, I really like bread. There is just so many different things you can do to bread to give it different tastes and texture. I have been wanting to make zucchini bread lately but wanted to give it a little twist.
Yesterday I made Lemon Zucchini Bread. What I didn't tell my family about the bread was there was zucchini in it. They would automatically stick up their noses. My kids enjoyed the bread, my husband really enjoyed it and two of our friends also said it was really good. There were no leftovers….
I only told our friends about the zucchini that was inside, not the hubby or kids. 🙂
Lemon Zucchini Bread Recipe
Author:
Ingredients
2 cups all-purpose flour
2 tsp baking powder
1/2 tsp salt
2 eggs
1/2 cup coconut oil
1/2 cup granulated sugar
1/2 cup low fat buttermilk
2 tbs lemon juice
zest from 1 lemon
1 cup finely grated zucchini
1 cup powdered sugar (for glaze)
1 tbs lemon juice (for glaze)
1 tbs milk (for glaze)
Instructions
In a large bowl add the flour, baking powder and salt. Use a whisk to blend ingredients and set aside.
In a medium bowl add the eggs, coconut oil and sugar. Mix well. Next add the buttermilk, lemon juice, lemon zest. Fold in the grated zucchini until it is evenly distributed in mixture.
Add wet mixture to dry mixture and stir until you see no dry ingredients. Pour batter into non-stick 9×5 loaf pan. Cook at 350° for 40-45 minutes or until toothpick inserted into center of loaf comes out clean.
Remove from oven and place on wire wrack to cool. While bread is cooling, you can make glaze. Add powdered sugar, milk and lemon juice in small bowl. Spoon glaze over cooled loaf and let glaze set.
Cut and enjoy!
To make this bread a little more healthy, you can always leave out the glaze…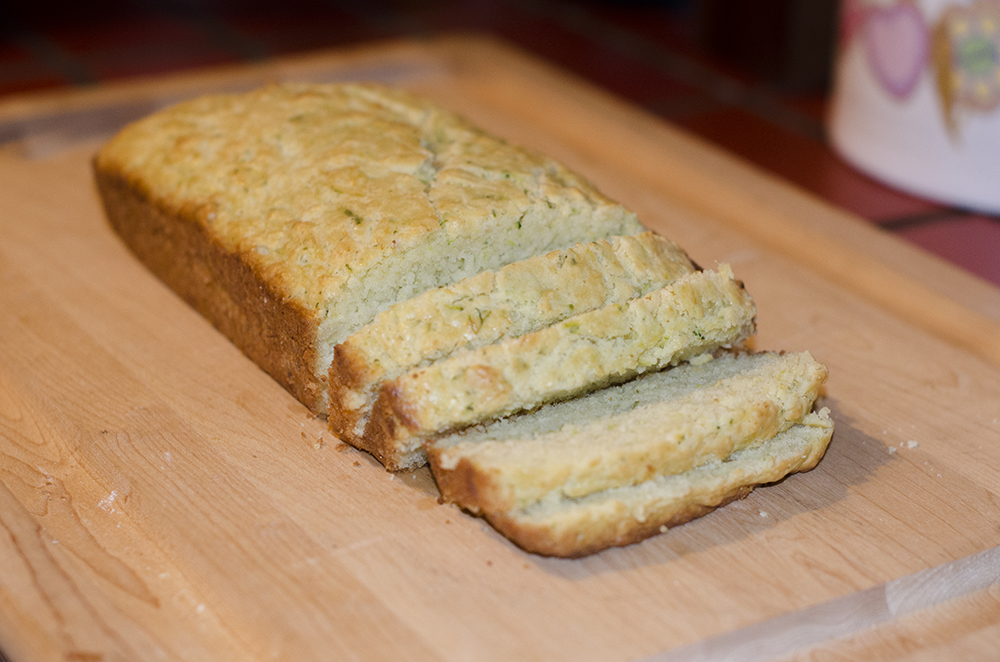 This is just one of my creative ways to get my kids to eat their veggies.