Whether you're seeking a solo adventure or a family vacation, Gatlinburg is the perfect destination. From historical sites to amusement parks and fun activities, Gatlinburg has developed into one of the most attractive areas in Tennessee over the years. Not to mention, the area is right at the foothills of the Great Smoky Mountains, offering unmatched scenic beauty. It's not surprising to see countless tourists visit Gatlinburg each year.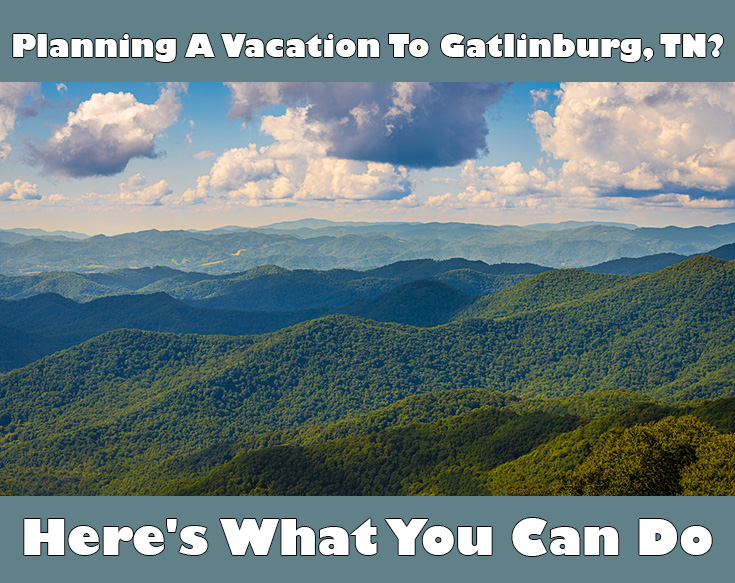 However, no matter how attractive the destination is, enjoying it without an effective plan is impossible. For destinations such as Gatlinburg, a lack of planning can especially be an issue as there are countless places to explore, which can be pretty overwhelming. However, it's true that planning a vacation can be a challenging task as you need to be aware of accommodation, transport, expenses, as well as activities. But there's nothing to fret about; we have compiled some of the best places to visit in Gatlinburg so that you can plan your days accordingly.
Before we look at the various attractions and activities in Gatlinburg, let's first discuss the accommodation options:
Find a place to stay
As mentioned earlier, there are several places to explore in Gatlinburg. So, you won't be able to travel throughout the area in a single day. In such a situation, it's crucial to figure out a place to stay before you visit the site. Without doing so, you won't be able to find comfortable accommodation at the last minute. As Gatlinburg is a popular tourist spot, most accommodations are reserved, especially during peak vacation season. Alongside booking accommodation in advance, you also need to select the right one carefully. So, make sure to read reviews and view the facilities offered to make up the right decision for your vacation.
However, more importantly, you must consider the location where you plan to stay. Choosing accommodation close to destinations you may want to visit to save transportation costs is best. Therefore, go for a downtown Gatlinburg hotel, as most are near several tourist spots and amenities.
Things to Do in Gatlinburg on a Vacation 
An important stage in planning a memorable trip is deciding what to do once you visit your destination. After all, you don't want to waste all your vacation time figuring out what to do, leaving you with a limited time to visit only a few spots. So, before going for Gatlinburg, decide what to do during your vacation. Here's a list of activities and places that you can visit to make the most of your time:
Discover The Great Smoky Mountains:
When you plan a vacation to Gatlinburg, you can't miss the exotic and scenic Great Smoky Mountains. It is one of the must-visit places to explore if you want to relax and unwind from stress, as the mountains feature many waterfalls, wildlife, and wildflowers. If you are an adventure seeker, go hiking through the Chimney Tops Trail and experience the beauty of the Great Smoky Mountains from the top. You can also walk along the Gatlinburg Trail amidst the lush forest. Keep a camera and binoculars to capture the scenic views and closely view the wildlife on your way.
Experience Ober Gatlinburg Arial Tramway:
Tramway is a fun way to reach the Ober Gatlinburg's top. While you head to the top, you get to experience the beauty of the Smokies. The two-mile journey on Tramway is worth experiencing, especially if you are with friends or family on a Gatlinburg vacation. It can accommodate around 120 people at a time.
Moreover, the Ober Gatlinburg's top features an indoor ice-skating rink, alpine slides, and many eateries with a view. The Ober Gatlinburg remains open throughout the year, so you can add this to your to-do-list no matter in which month you plan to travel to the town.
Explore Gatlinburg SkyLift Park:
Gatlinburg SkyLift Park, as the name implies, features a three-seater chairlift around 500 feet above the ground. The SkyLift is perfect for enjoying breathtaking views of Mt. LeConte, downtown Gatlinburg, Clingman's Dome, and other parts of the Smokies.
Moreover, you can even walk on the SkyBridge in the Gatlinburg SkyLift Park, which is the longest pedestrian suspension bridge in North America. The park also features an observation deck at the Crockett Mountain's top, where you can take in the magnificent views of the town.
Also, there are several other activities that you can go for, including mini golf, ziplining, disc golf, and a lot more.
Visit the Ripley's Aquarium:
The aquarium is voted as one of the best aquariums on USA Today; that is home to beautiful marine creatures like sea turtles, sharks, rays, jellyfish, and more. If you are on a trip with kids, then it's a great place to add to your list, as the aquarium organizes various interactive exhibits with marine animals.
Explore Hollywood Star Cars Museum:
If you are a car enthusiast, then Hollywood Star Cars Museum should be on your list. The museum has some famous and iconic cars from popular Hollywood movies and TV shows. You will also explore more than 30 vintage cars like the Batmobile from Batman, DeLorean from Back to the Future, and many others.
Most of the cars on display have been restored to ensure you get to witness the original condition. The museum is an excellent spot for movie buffs and car enthusiasts to capture pictures with their ever-favorite car models.
Visit Gatlinburg Space Needle:
It's a 407 feet tall observation desk located at a central spot in Gatlinburg to offer exotic 360-degree views of the Great Smoky Mountains and downtown. The Space Needle also hosts restaurants and offers various options for the entertainment of visitors.
Take a Ghost Tour:
For a thrilling adventure, go on a ghost tour of Gatlinburg with a local guide. Explore the city's haunted history as you visit various eerie sites with documented ghost stories. Also, discover Gatlinburg's folklore and historical background, from haunted hotels to ghostly graveyards, for a spine-chilling experience.
Conclusion
Considering the attractions of Gatlinburg and its scenic location, it is undoubtedly an excellent vacation destination. But don't make the mistake of ruining your vacation by visiting Gatlinburg without a plan. It may seem daunting to start planning but doing so can improve the chances of a memorable trip.