Getting a new puppy is an exciting time for any family. But before you bring your new furry friend home, it's important to do some preparation to make sure both your home and your family are ready. You'll spend approximately $1,000 in the first year of dog ownership, but the return on investment is priceless. Here are five ways to prepare your home and family for a new puppy.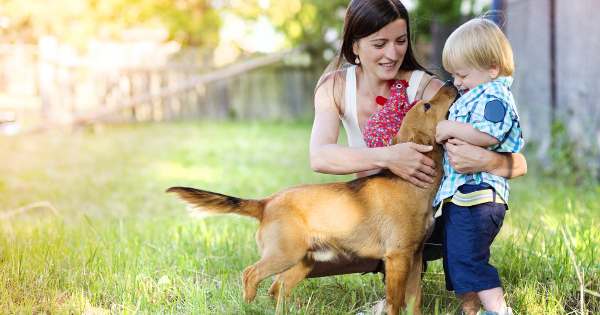 1. Create a Safe Space for Your Puppy
Before you bring your puppy home, it's important to create a safe space for them. This means puppy-proofing your home by removing any potential hazards. That includes things like loose wires, small objects they could choke on, and toxic plants. You'll also want to lock away any cleaning supplies or medications that could harm your puppy.
It's also important to create a designated area for your puppy in your home. Outfit this space with everything your puppy will need, including a bed, food and water bowls, and toys. This will be their safe space to retreat to when they need some downtime or a break from the excitement of their new home.
2. Choose the Right Food for Your Puppy
Puppies have specific nutritional needs, and it's important to choose a food that will meet those needs. Talk to your veterinarian about what type of food is best for your puppy, and make sure to avoid any foods that could be harmful, like chocolate or grapes. It's also important to stick to a feeding routine. According to experts, splitting your puppy's daily food intake into two or three smaller meals rather than one large meal is best.
When you first bring your puppy home, they may be hesitant to eat. This is normal, and there's no need to worry. Just continue to offer them their regular food, and they will eventually start to eat when they're hungry.
3. Train All Family Members on Puppy Care
Before you bring your puppy home, it's important to train all family members on proper puppy care. This includes things like how to pick up and hold your puppy, how to properly clean their ears and eyes, and how to trim their nails. Everyone in the family should also be aware of the basic rules for living with a puppy, like not feeding them table scraps and giving them plenty of exercise.
If you have small children in the family, it's important to teach them how to be gentle with the puppy. They should know never to pull on the puppy's tail or ears and always to wash their hands after playing with the puppy. This will help prevent the spread of germs and keep your puppy healthy. Remember, as the primary caretaker, it will be up to you to ensure everyone in the family follows the rules. But with a little patience and consistency, everyone will soon be on board with proper puppy care.
4. Fence in Your Yard
If you have a yard, it's important to fence it in before bringing your puppy home. This will help keep your puppy safe and prevent them from running off. When choosing a fence, make sure it's tall enough that your puppy can't jump over it and that the gaps between the slats are small enough that they can't squeeze through. You should also consider adding a gate to the fence to make it easy to get in and out of the yard.
If you have a pool, make sure it's also fenced in. Remember, puppies are curious by nature and may be tempted to investigate the pool, even if they can't swim. A fence will help prevent any accidents.
5. Keep Trash Cans Out of Reach
Puppies are curious creatures, and they'll want to investigate everything, including your trash can. To prevent your puppy from getting into the trash, it's important to move all garbage cans out of their reach. This includes both inside and outside trash cans. If possible, put them in a cabinet or closet your puppy can't access. If that's not possible, ensure the lids are secured so your puppy can't get into the trash.
These are just a few of the things every potential pet parent needs to do to prepare your home and family for a new puppy. With a little planning and preparation, you can make the transition smooth and stress-free for everyone involved.