Attention Rick and Morty fans!
America's favorite crazy scientist and his grandson return for more misadventures when the latest season of Adult Swim's hit series Rick and Morty: Season 4 arrives on Blu-ray and DVD on September 22, 2020. You can now OWN your own copy to watch whenever you want!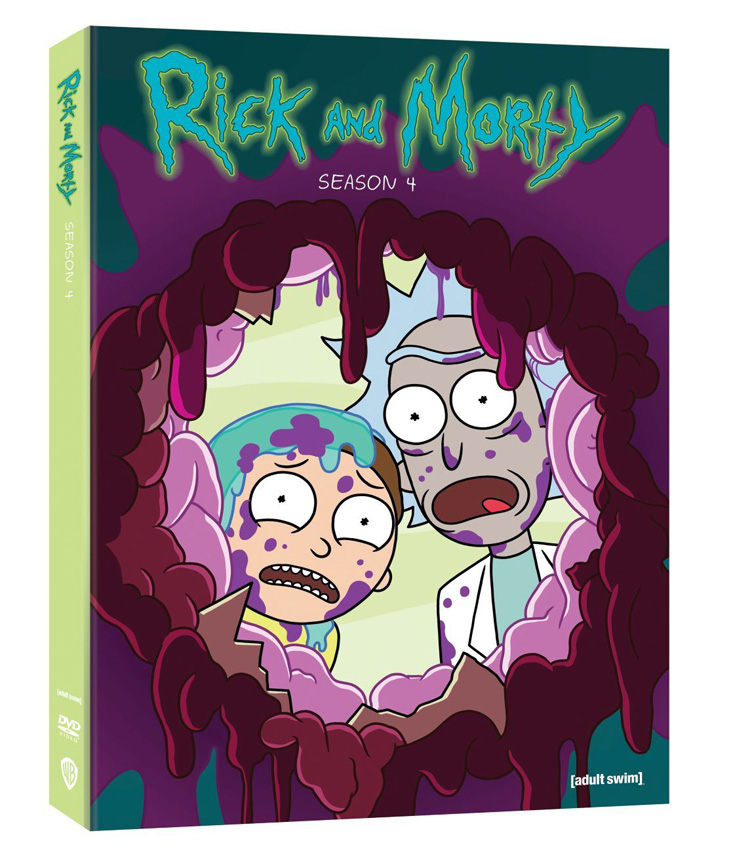 From creators Justin Roiland ("Adventure Time") and Dan Harmon ("Community"), go on an intergalactic journey across the multi-verse with the award-winning comedy, featuring all 10 episodes from Season 4, and outrageous bonus content including A Day at Rick and Morty: Inside Season 4, Inside the Episode for every episode, Creating Snake Jazz, and more. Rick and Morty: Season 4 is priced to own at $24.98 SRP for the DVD and $29.98 SRP for the Blu-ray, which includes a Digital Copy (U.S. only). Rick and Morty: Season 4 is also available to own on Digital via purchase from digital retailers.
Rick and Morty: Season 4 Blu-ray  will includes 1080p Full HD Video and features all 10 episodes from the fourth season in high definition, as well as a digital code of the season (available in the U.S. only). Here is a list of the episodes:
10 (22 Minute) EPISODES 
Edge of Tomorty: Rick Die Rickpeat
The Old Man and the Seat
One Crew over the Crewcoo's Morty
Claw and Hoarder: Special Ricktime's Morty
Rattlerstar Ricklactica
Never Ricking Morty
Promotyus
The Vat of Acid Episode
Childrick of Mort
Star Morty Rickturn of the Jerri
You will want to check out the BONUS Features too! Here is what you can find:
A Day at Rick and Morty: Inside Season 4
Inside the Episode for each episode
Creating Snake Jazz
Directing Rick and Morty
Samurai and Shogun
Prop Process
Character Creation
Animation Challenges
If you are a fan of the show and collect the Funko Pops, you are going to want to add this one to your collection!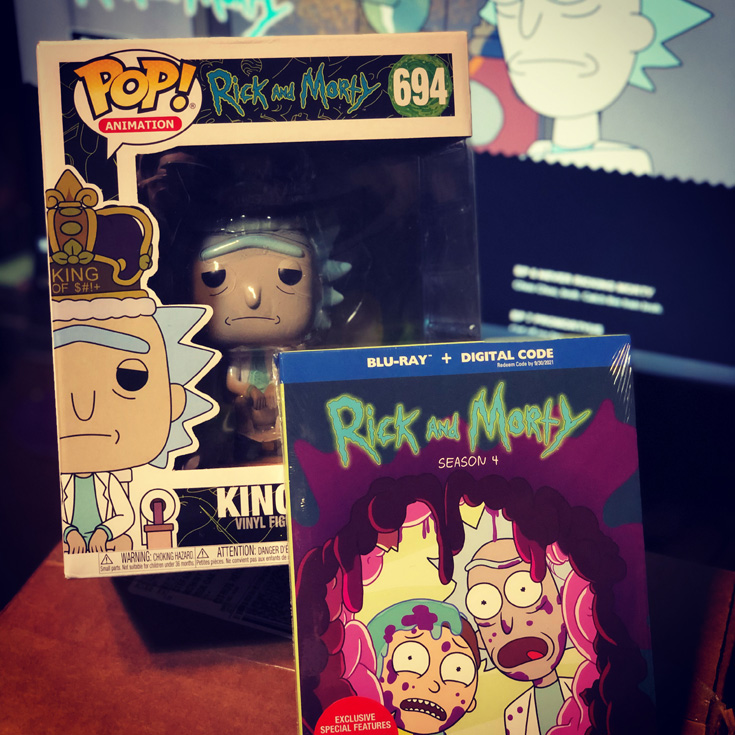 I was excited to add this new Funko Pop to my collection! This King of $#!+ Funko Pop isn't just any FunkoPop, it has SOUND. It has a little button and when you push it, it makes bathroom sounds. I don't open my Funko Pops but I watched a video on YouTube to check the sounds out! Right now this is on SALE on Amazon for only $19.99. This would make the perfect gift for the Rick and Morty fans!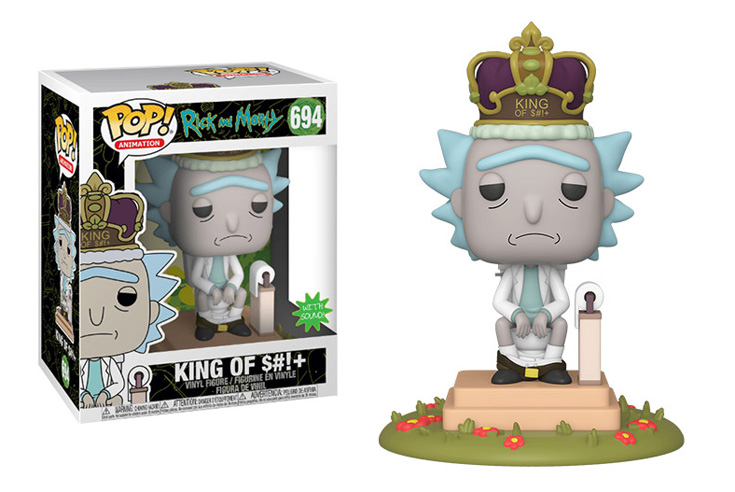 Learn more about Rick and Morty here: https://www.adultswim.com/videos/rick-and-morty