Ever since I was a kid I have enjoyed listening to music. I am one of those that thought recording music off the radio was the coolest thing ever! I would record my favorite songs and then replay them over and over again trying to make sure I figured out all the lyrics right.  I was sad when technology changed and my big ole boombox that I once got for Christmas was no longer cool. I am excited to say that you can now ROCK your music with an ION Boombox that you can buy at Best Buy to play your favorite tunes on…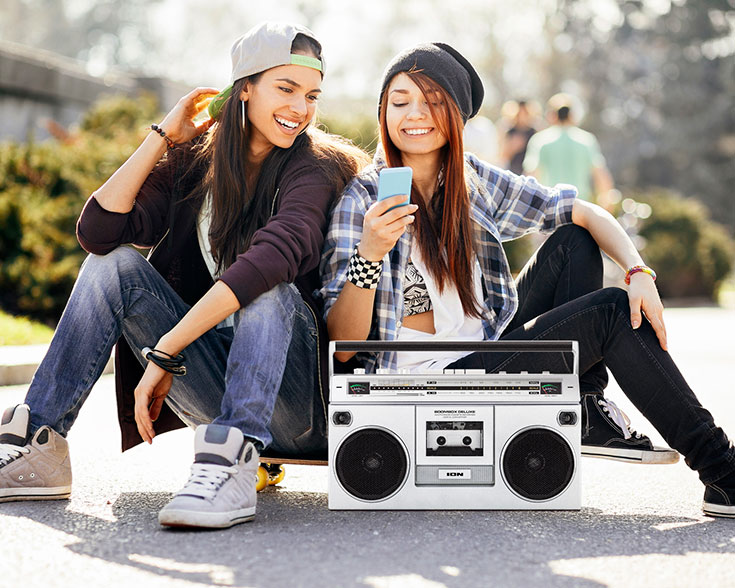 I love the retro lock but let me tell you that this Boom Box Deluxe may look retro but it is as modern as can be! This AWESOME product allows you to stream your music wirelesslly  from any Bluetooth®-enabled device and it has USB playback capability to handle virtually any other music source. With bass and treble controls, you can customize the tone to your exact taste. Boom Box Deluxe combines the best of the old with the best of the new. It adds up to non-stop fun.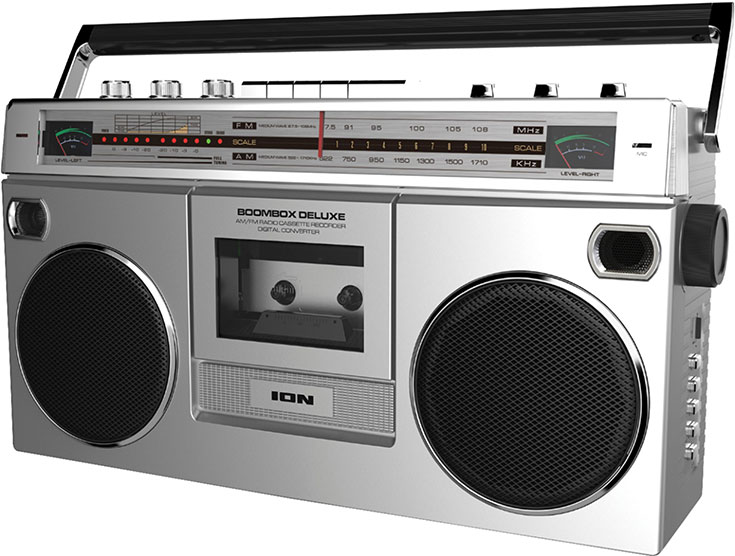 Now this is something I will be putting on my list to Santa this year! I love music and this ION Boombox Deluxe is going to look great on my desk, playing my tunes while I get my work done.
Here are some of the features:
80's-style retro stereo cassette boombox
Dual full-range speakers pump out powerful bass and clear highs
Stereo cassette plays all the tapes in your collection
Streams music wirelessly from any Bluetooth-enabled device
Records onto cassette from radio, built-in microphone or external source
Runs on AC or long-lasting (10 hr) rechargeable battery
Records onto USB stick so you can archive your old cassettes
Sensitive AM/FM radio
 USB playback capability
 Bass and treble controls for exact tonal customization
 VU meters help adjust your recordings to ideal level
One of my favorite features would have to be the re-chargeable battery. Now this was something we didn't have available on our boomboxes back in the 80s!
To learn more about this product visit: https://bby.me/84r65