One of my favorite parts of the day is the morning when I get to take my morning shower with NO interruptions.  Shower time is the time when I get to use my  bath and body products like body washes and sugar scrubs that can sometimes smell so good. I tend to buy lots of beauty products but I LOVE making my own sugar scrubs in different scents and colors. One of my favorites is my Lemon Sugar Scrub Recipe that I want to share that would be perfect to make for a homemade gift for mother's day or just to spoil yourself with.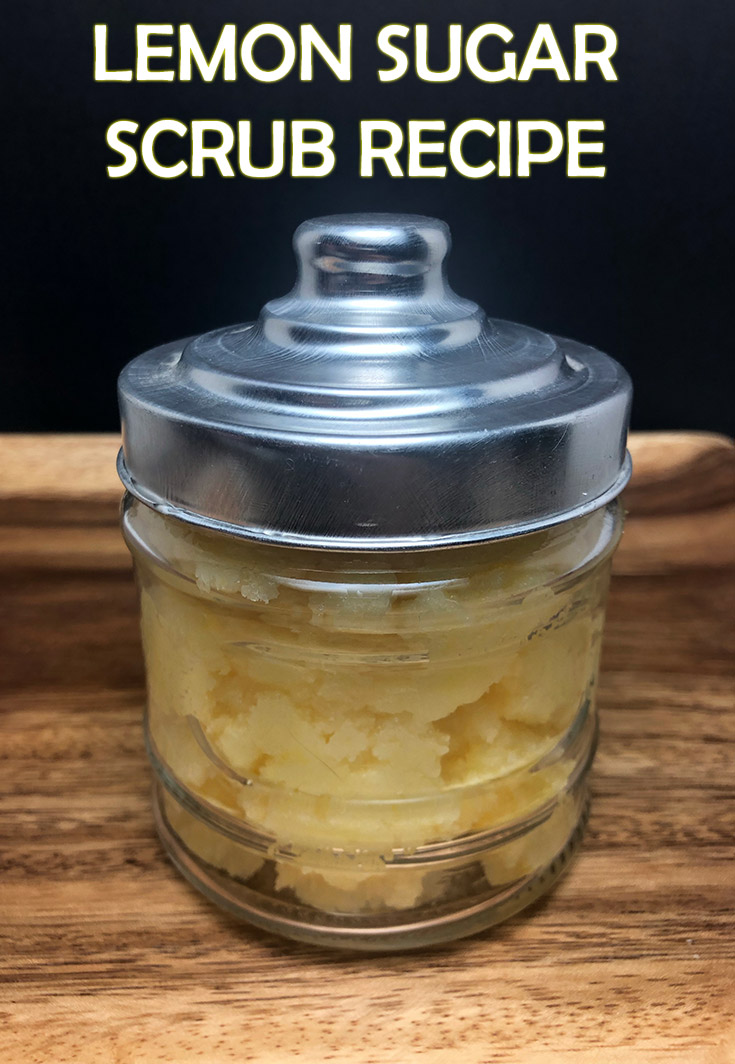 Lemon Sugar Scrub Recipe
Lemon Scrub Supplies You Will Need:
1 cup white granulated sugar
1/4 cup coconut oil
Yellow food coloring
Airtight container or glass jar
Spoon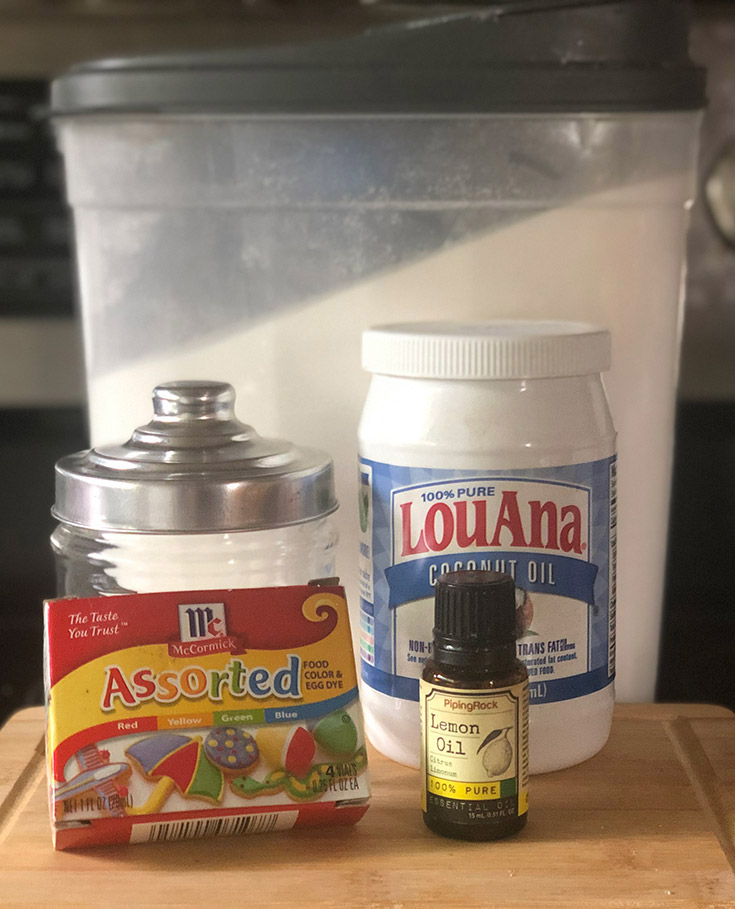 The first thing you will want to do is add 1 cup of white sugar in a medium bowl. Next add 1/4 cup coconut oil and about 15-20 drops of the essential oil. You can also try adding a drop or two of lemon extract if you are looking for a really strong lemon scent. Now I use coconut oil with my scrubs but you can use other oils like jojoba oil or even olive oil if you prefer. Another favorite is sweet almond oil which has been known to help with dry skin.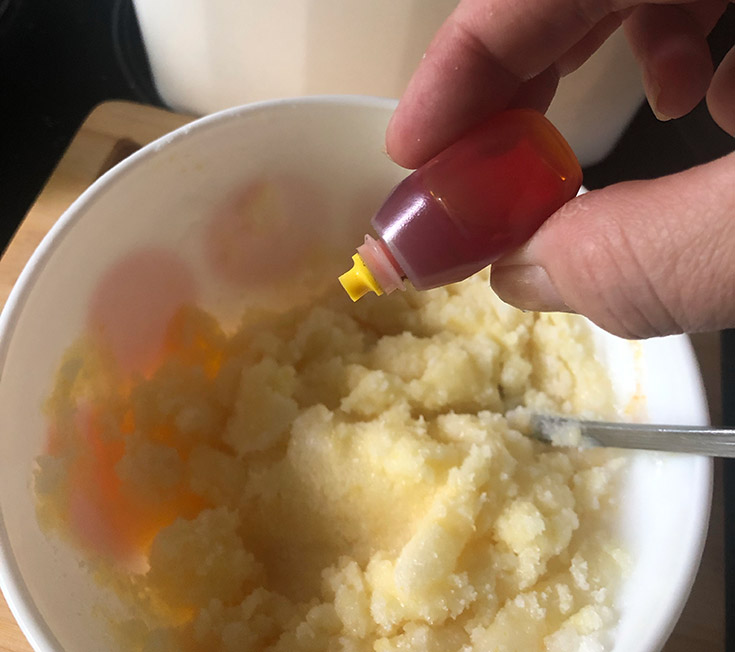 When I make a homemade sugar scrub, I like the scrub to have a strong scent so I add 20 drops of the lemon essential oil. If you don't want a strong lemon scent, about about 10-15 drops instead.  Stir your mixture around for about 10 seconds and then add 2 drops of lemon food coloring to your mixture. Mix until well blended and see if that is the yellow color that you want. I actually added a 1 more drop for a total of 3 drops of lemon food coloring to make my lemon sugar scrub a bright yellow color like a lemon.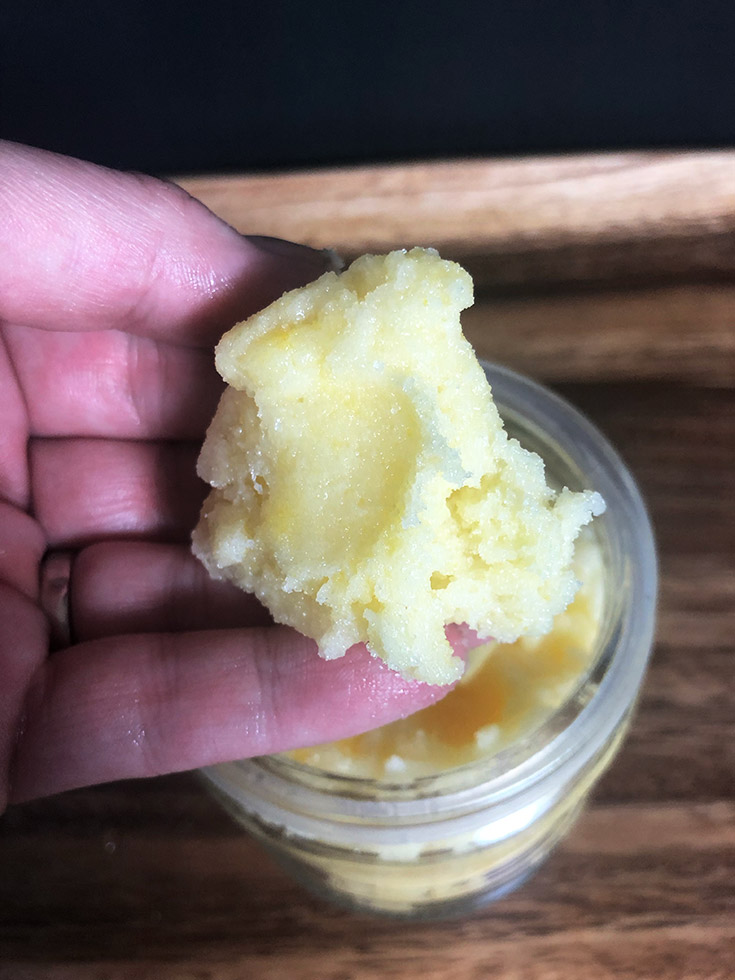 Once you have your mixture the color and scent that you like, take a spoon and scoop your mixture into an airtight container or pretty jar if making for a gift. I like to use a cute mason jar which is easy to decorate and something you can usually find at the Dollar Store. You could also get creative with this sugar scrub and add a few drops of another favorite essential oil that you might have like grapefruit or orange to create your own scent.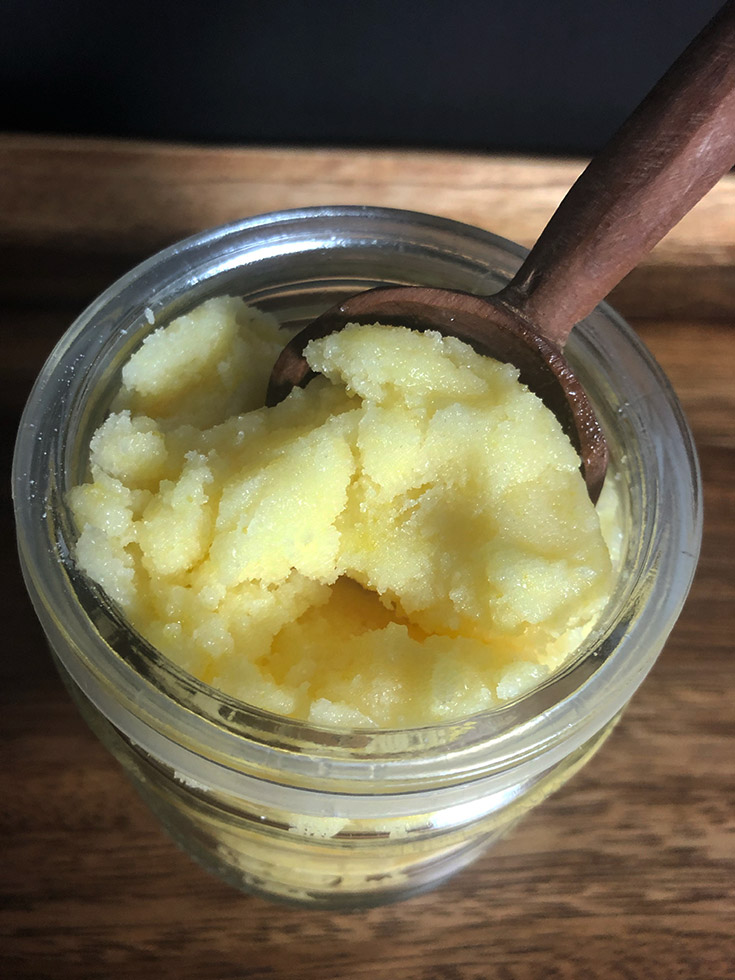 If you don't have lemon essential oil you can also use a fresh lemon. You would just need to juice your lemon and use that instead of the essential oil and you can even use the zest the lemon and add that in the scrub too! What I like about this scrub is that it is made with natural products! If you are a fan of the lavender, you can use lavender essential oil and a purple food coloring to make lavender sugar scrub. If you are making this for a gift, there are lots of free printable labels that you can find online to print to decorate the container that you will be using.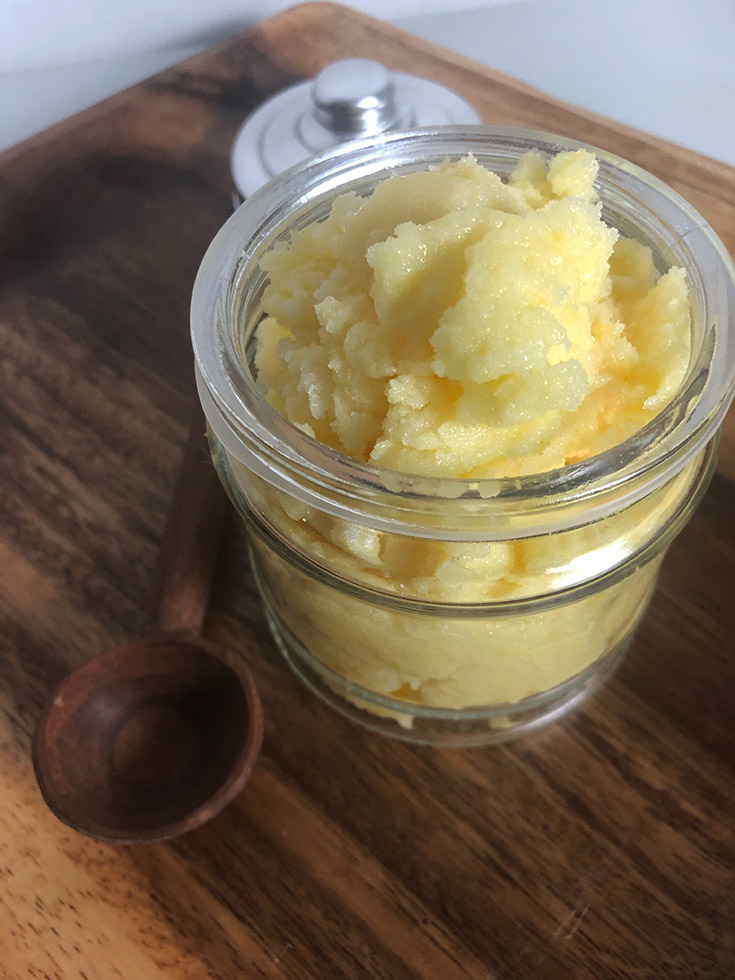 How to use these? All you  need is a little bit of of the sugar scrub, some warm water and use a circular motion on your skin and rinse. Using a circular motion is a great way to remove dead skin cells so this is perfect to use as a foot scrub!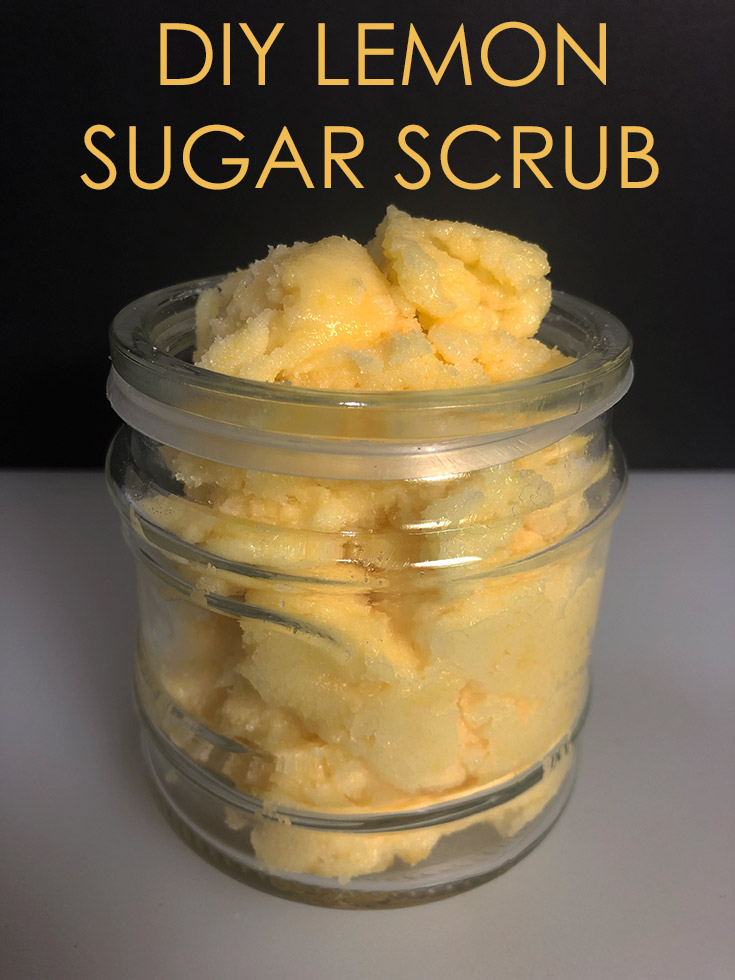 What is the shelf life for these? Homemade sugar scrubs will generally last from 2-6 months depending on what fresh ingredients you added, if you keep the lid on the container and if you keep it at room temperature or in the refrigerator. Sugar scrubs tend to last longer if you keep them in an airtight container in your fridge.
This is just one homemade sugar scrub recipe that uses simple ingredients that is easy to make! Here are some other sugar scrubs I have created that you might be interested in making for yourself or an easy gift idea for someone special.