Holidays are my favorite because I am all about spending time with my family and friends and making as many memories as we can. One thing that we all enjoy doing together is watching holiday movies! We normally watch some of the classics and then look for movies that we haven't seen yet. Luckily Hallmark Channel's #CountdowntoChristmas programming has 22 NEW original Hallmark movies that will keep us busy.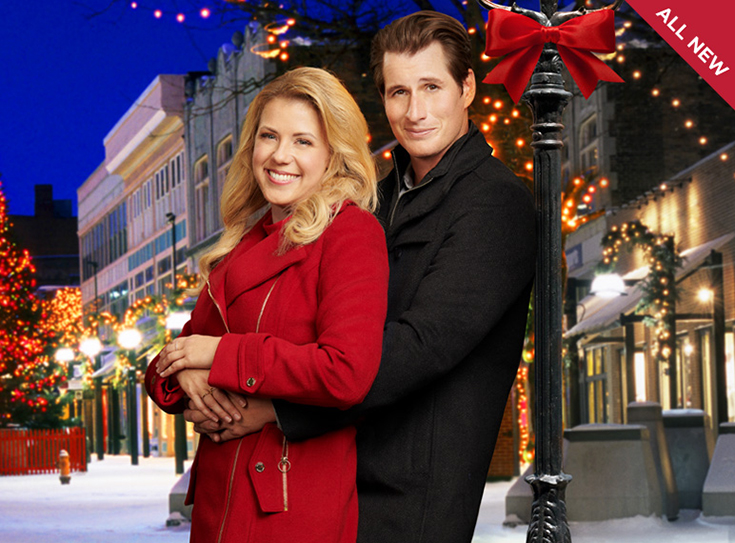 This Saturday you won't want to miss the premiere of Hallmark Channel's Entertaining Christmas at 8PM/7c. This NEW Hallmark Channel Original Movie is about Claire, a cookbook author, crafting expert and a television personality whose name is synonymous with perfection. As she contemplates retirement, her daughter Candace (Jodie Sweetin) is posed to become the new face of the Livingston brand. The only trouble is that Kara cannot cook, sew or do any of the signature things her month is known for. When a young girl posts a video online requesting Claire help welcome her deployed father home for Christmas, Candace is sent in her place in an effort to prove herself a worthy successor to the board of directors and win the job. As Candace does her best to make a good impression, she gets more than she bargained for.
Take a peek at the Entertaining Christmas trailer below:
Countdown to Christmas Movie Checklist App
With 37 new original movies, you won't want to miss even one! Now you can use the new Hallmark Movie Checklist app and you can create reminders, watch trailers and stay up to date on all the exciting new movies coming this Christmas on Hallmark Channel and Hallmark Movies & Mysteries!

Tune Into Hallmark Radio On Sirius XM
Want to listen to some Christmas music? Be sure to tune into Hallmark Channel Radio on Sirius XM- Channel #70 to listen to timeless Christmas music and carols. Hallmark Channel will be also be giving away 35 sets of ornaments and Balsam hill trees on the Sirius Channel #70 too! Find out more about the Hallmark Channel's Holiday Home Decoration Sweepstakes at: www.hallmarkchannel.com/christmas/hallmark-channels-holiday-home-decoration-sweepstakes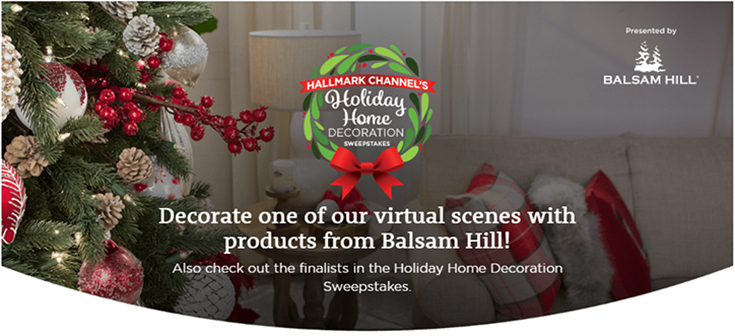 Hallmark Channel's Second Annual Countdown to Christmas Pinterest Sweepstakes

What role best describes you at Christmas? Save any pin that reflects who you are at Christmas for a chance to WIN a $1,000 Visa gift card. Winner will be chosen at random from all entries received by 11:59pm PT on January 2, 2019. Details at: https://hallmarkchannel.wishpond.com/christmas/
Hallmark Holiday Cheer Prize Pack Giveaway
Do you love holiday movies just as much as I do? One of my LUCKY readers is going to win a Hallmark Holiday Cheer Prize Pack that contains the following:
(1) T-Shirt
(1) Mug
(1) Snow Globe
(1) Magic Key