One of my FAVORITE ways to get my family to eat some of the fruits or veggies they don't want to is by hiding them in delicious foods they will be tempted to try. I love to make different kinds of breads and making Lemon Zucchini Bread is a great way to get your family to enjoy zucchini with a little twist.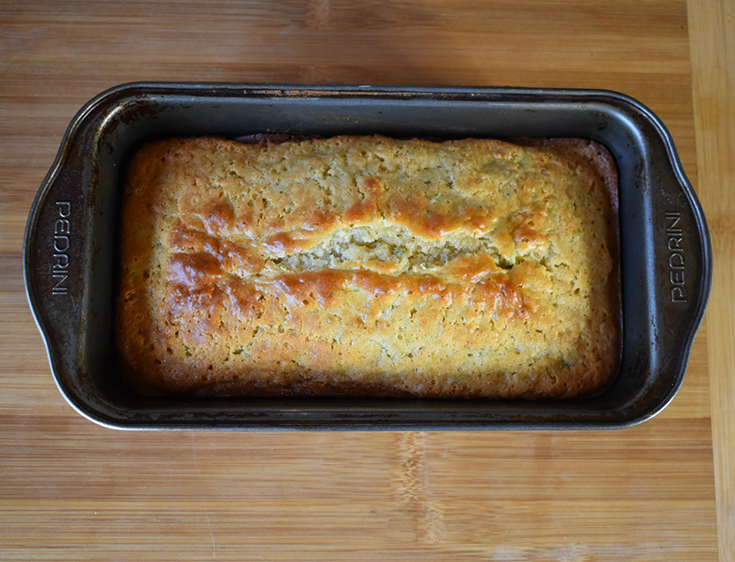 Now I normally use regular granulated sugar when  making my lemon zucchini bread but since I am participating in the Keystone Pantry "Allulose" Recipe Challenge I used the Non-GMO Allulose Natural Rare Sugar Sweetener in my recipe. The bread came out perfect and has LESS calories than the regular loaf that I normally make.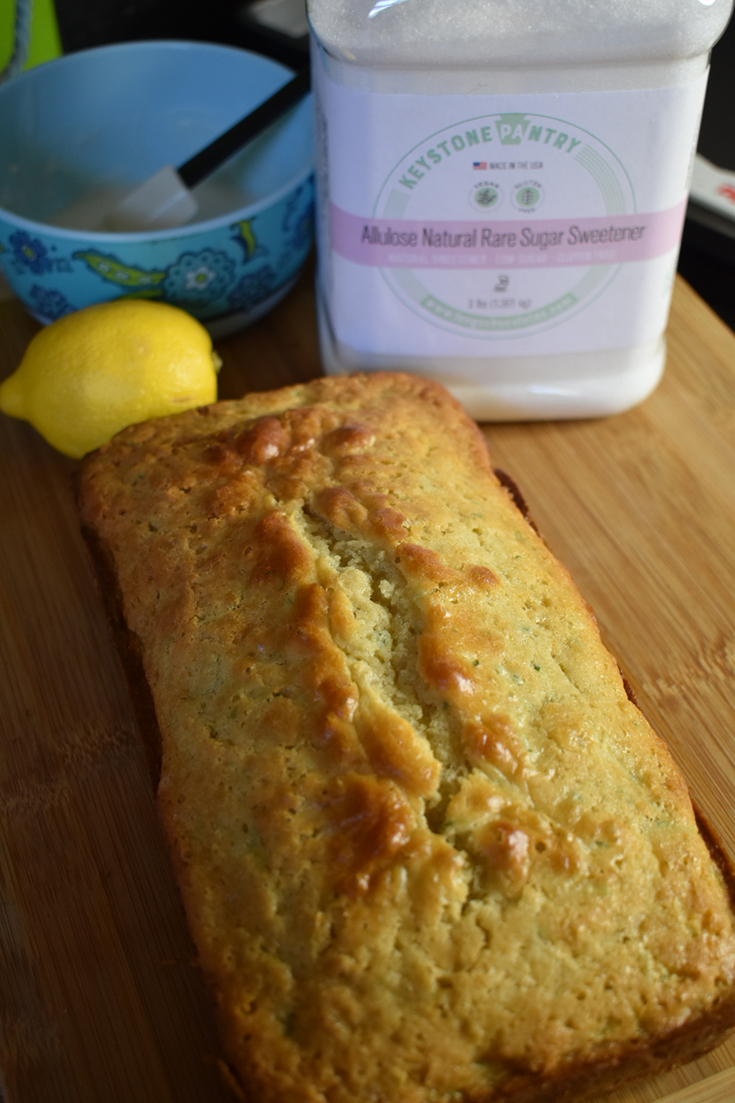 You can make the bread, slice it and eat it as it is or you can make some lemon flavored glaze and drizzle it on the top. You can also add some lemon zest on the top or even some sliced almonds. There are many ways that you can get creative with this Lemon Zucchini Bread to give it even more flavors.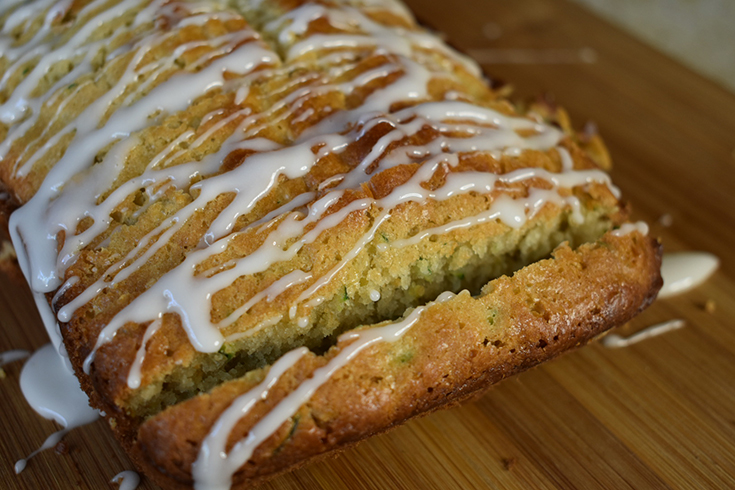 With some lemon juice and powdered sugar you can create a simple glaze that is just the right topping for your warm loaf of lemon zucchini bread. If you want to go with the less calorie route, Keystone Pantry also has Organic Powdered Sugar that works well to make your own glaze.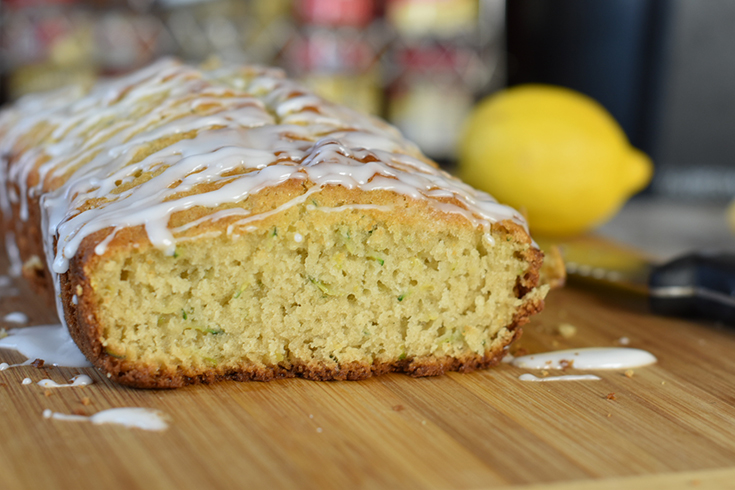 My favorite part of making this bread is adding the shredded zucchini. It is funny how if I told my kids and maybe even my husband that there was zucchini in it they may not eat it. If I forget to mention it, the whole loaf will get eaten and I will get to smile knowing they ate zucchini that I love that they do not.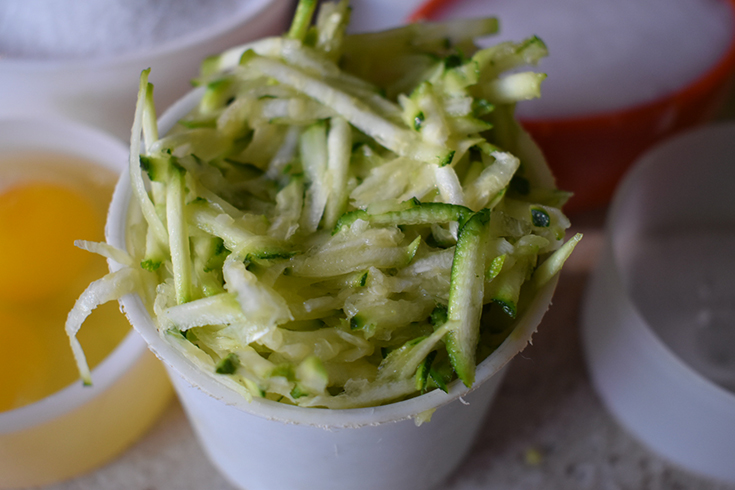 I love adding the shredded zucchini into my batter because it adds extra moisture to the bread and it  happens to be packed with beneficial nutrients that include Vitamins C , Vitamin A, potassium, folate, and fiber! A slice or two would go be a great breakfast option or even a healthy snack idea.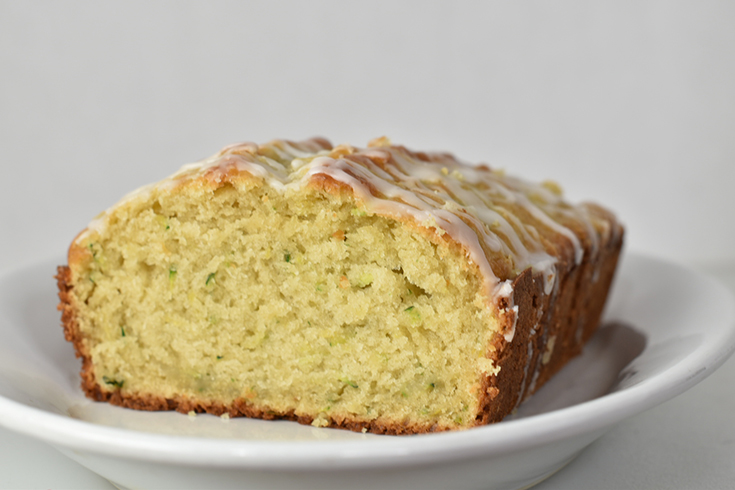 This recipe is really EASY to make! Be sure to print my recipe for my Lemon Zucchini Bread below…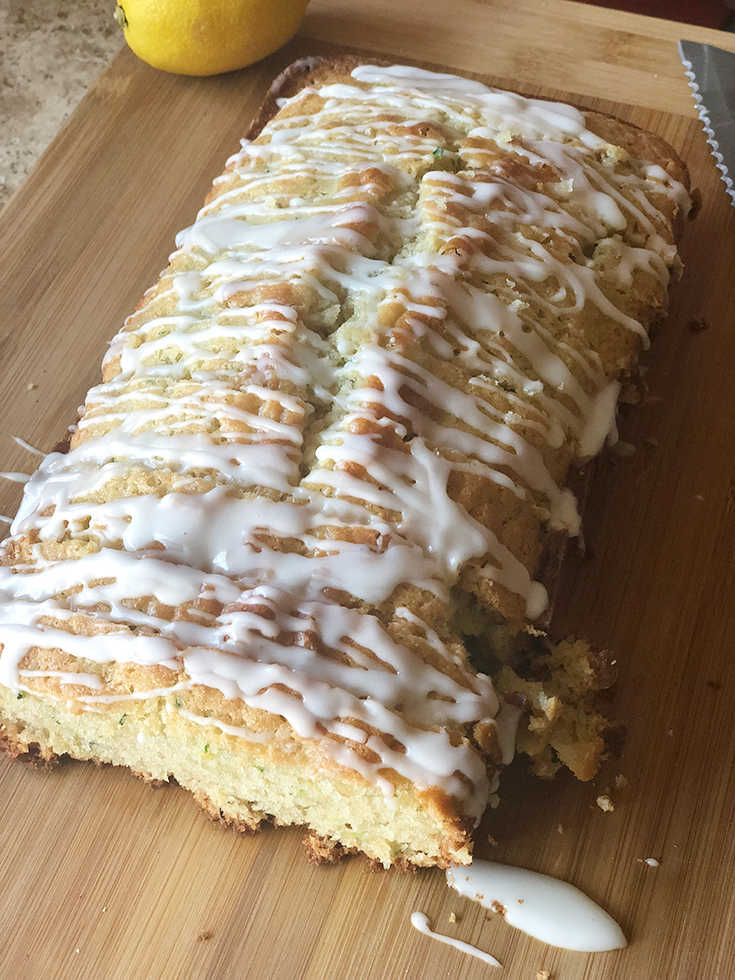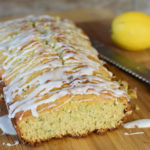 Lemon Zucchini Bread Recipe
A recipe for lemon zucchini bread using the Keystone Pantry Non-GMO Allulose Natural Rare Sugar Sweetener.
Ingredients
1 2/3

cup

all-purpose flour

3/4

cup

Keystone Pantry Non-GMO Allulose Natural Rare Sugar Sweetener

1/2

cup

coconut oil

1/2

tsp

salt

1

tsp

baking powder

2

large

eggs

1/2

cup

plain Greek yogurt

1 1/2

tbs

lemon juice

1/4

cup

milk

1

cup

powdered sugar

optional for glaze

2

tbs

lemon juice

optional for glaze
Instructions
In a bowl whisk together flour, baking soda and the salt.

In a mixing bowl cream the sugar and the coconut oil. Add eggs, yogurt, lemon juice and milk. Mix for 1-2 minutes until ingredients are blended.

Gradually add the remaining dry ingredients and continue to mix until dry ingredients are no longer dry.

Fold in the shredded zucchini.

Pour mixture into greased loaf pan. Bake at 350° for 55-60 minutes or until toothpick comes out of center of bread clean.

If you want to make a lemon glaze for the top in a bowl add 1 cup powdered sugar and 1 to 2 tablespoons lemon juice. Add more powdered sugar or lemon juice to achieve desired consistency. Once blended drizzle glaze on the top of the bread.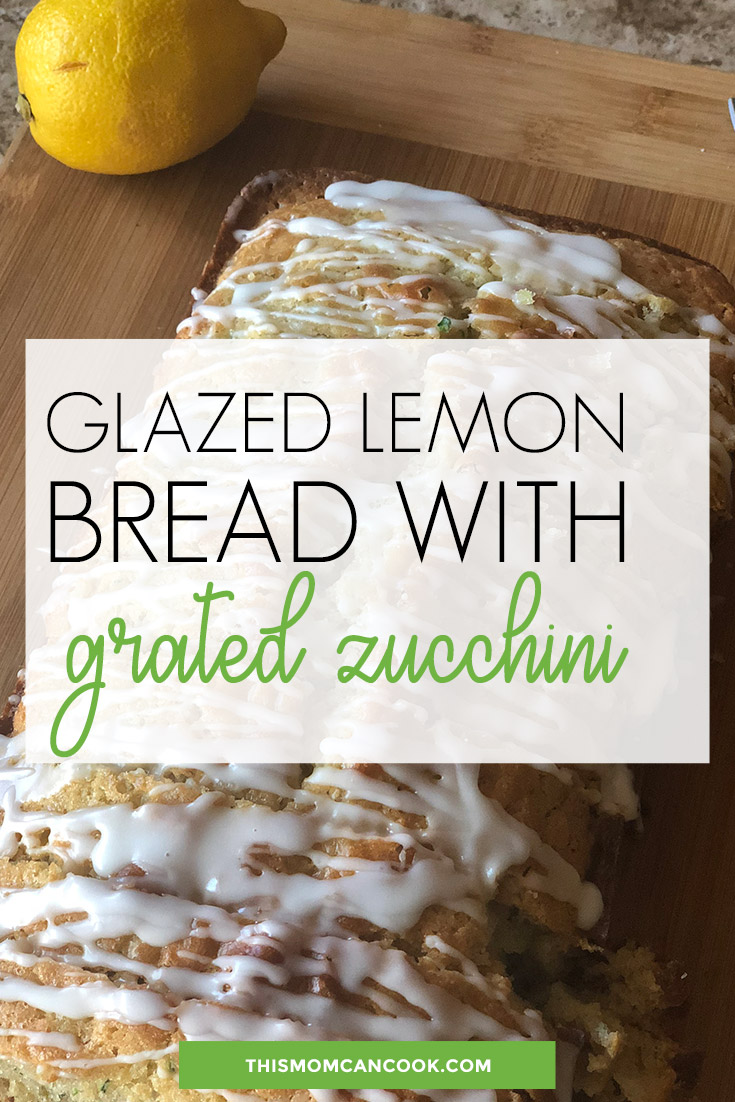 Learn more about the Keystone Pantry products >>> www.langschocolates.com/keystone-pantry/