The last couple months I have avoided using the oven if I could. In California it gets HOT during the summer so using the oven is something I rarely do. Instead I have been using my Power Air Fryer Oven Elite to cook a variety of foods from chicken, french fries to even fruit and berries!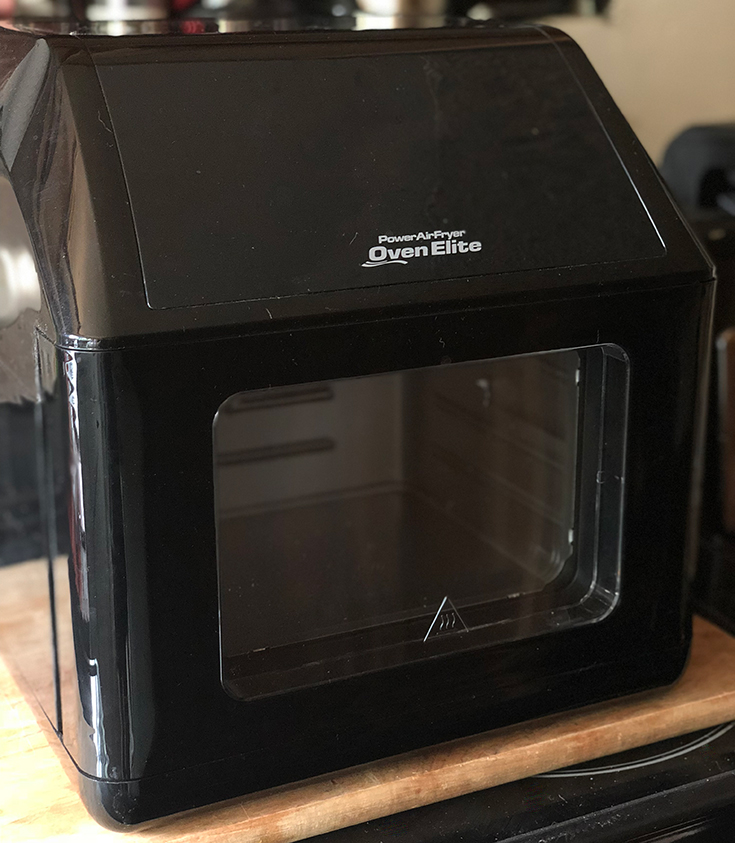 Since I love to cook a have quite the collection of small appliances in my kitchen. Most of them are put away in my kitchen cabinets but I keep out the appliances that I used often. My Power Air Fryer Oven Elite is one of the appliances I don't put away because it is super handy and can be used to make a variety of foods including rotisserie which is a big bonus.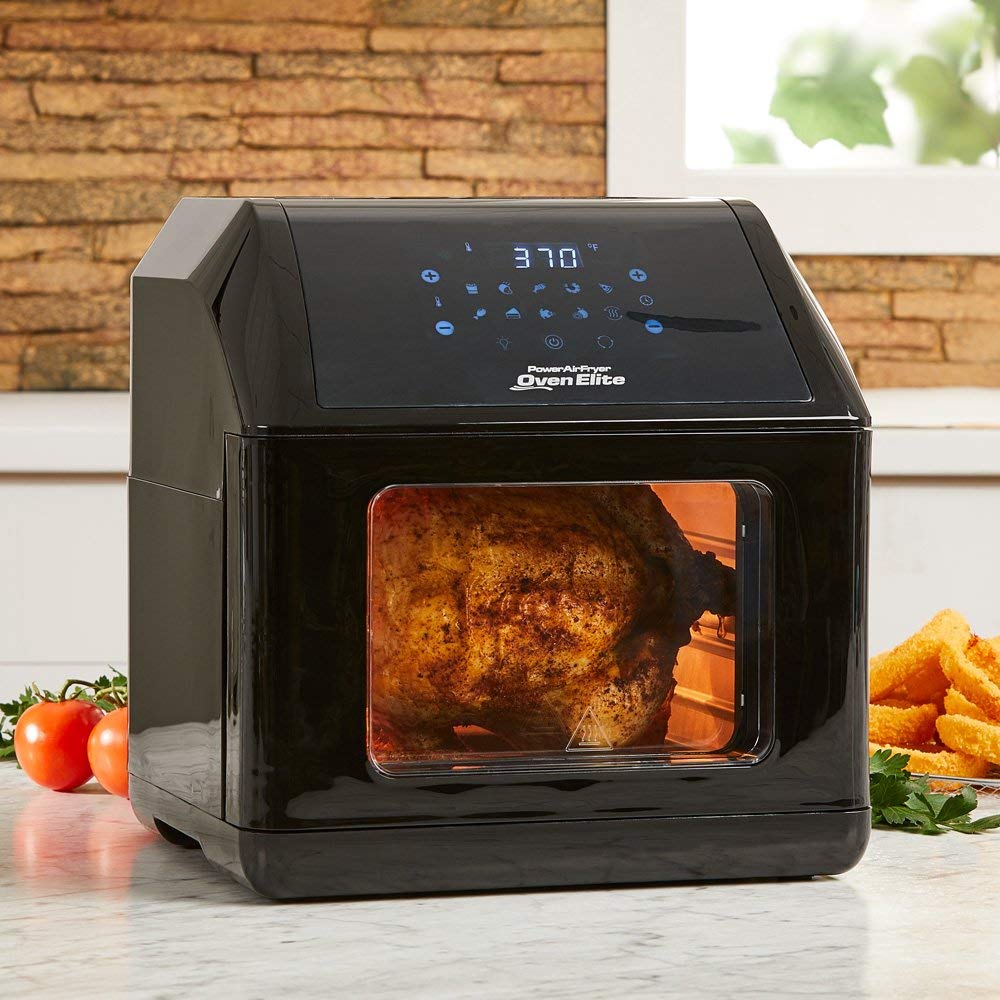 This isn't my first air fryer.  I actually have another one that is smaller and I usually only use it to cook one kind of food at a time. The first thing I wanted to with my Power AirFryer Oven Elite was see if I could cook both burgers and fries at the same time. I am all for saving time in the kitchen. I was a little skeptical when I first put them both in the oven but was excited to find that both my fries and my burgers were ready to eat at the same time. You just have to remember to put the french fries above your burgers so the grease doesn't drip onto your fries and goes on your drip plate. I used the french fry setting on the oven which worked perfectly!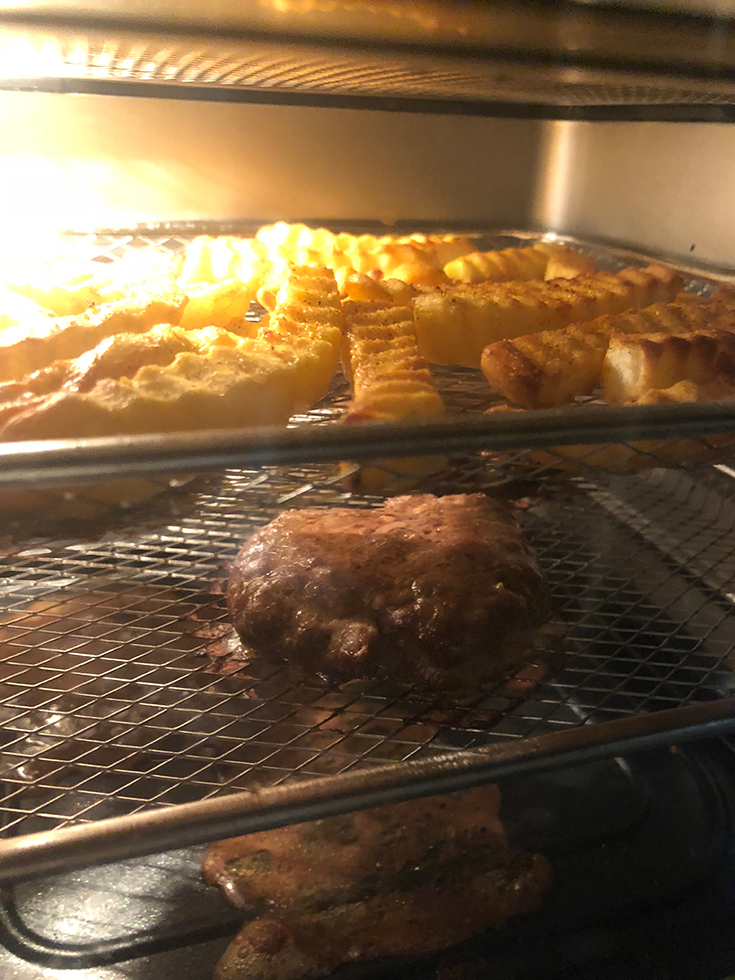 I LOVE that this appliance is more than just an air fryer. With the Power Air Fryer Oven Elite you can use it dehydrate your food which is one of my FAVORITE features! I had a dehydrator years ago and had always wanted to buy another one. You can use this handy kitchen appliance to dehydrate foods like fruit, berries, granola, herbs, veggies and jerky.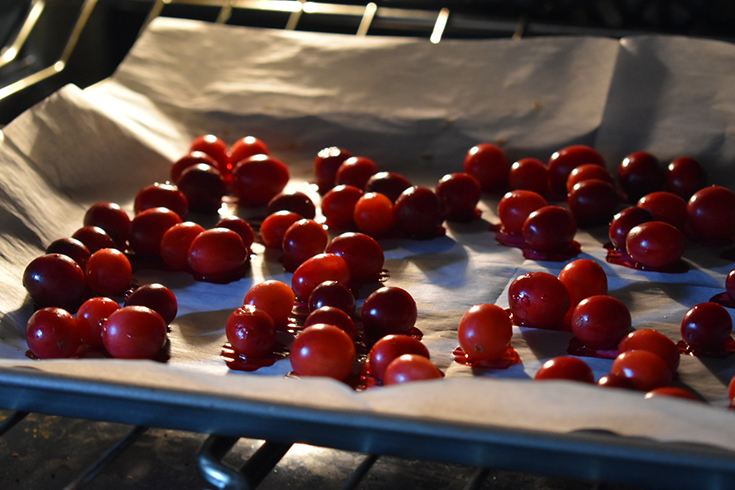 It did take a few hours in the air fryer but I was able to make the perfect dehydrated cranberries for an appetizer I made. I have also used it to make banana and apple chips and plan on making some beef jerky next because it can be a little pricey and it is a snack my whole family loves.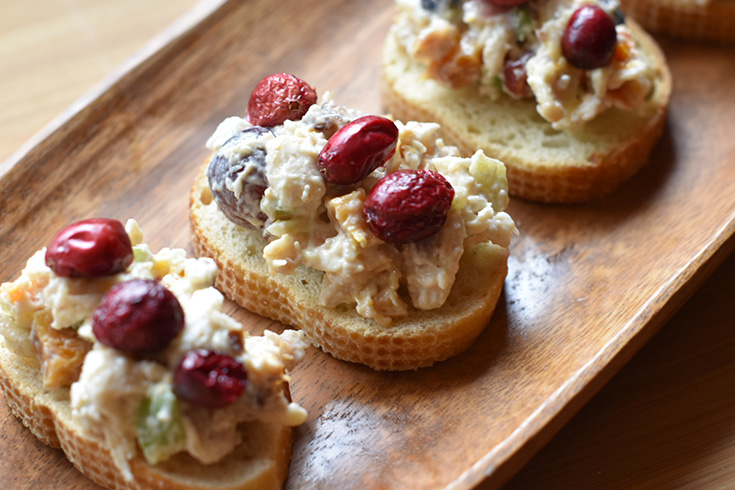 One of the things I tend to cook the most of when making lunch or dinners for my family is chicken. We all like burgers and chicken and I usually always have a variety of marinades that I can choose from. It is easy to marinate some boneless chicken breasts overnight and then use my Power Air Fryer Oven Elite to work it's magic and help with making lunch or dinner a success.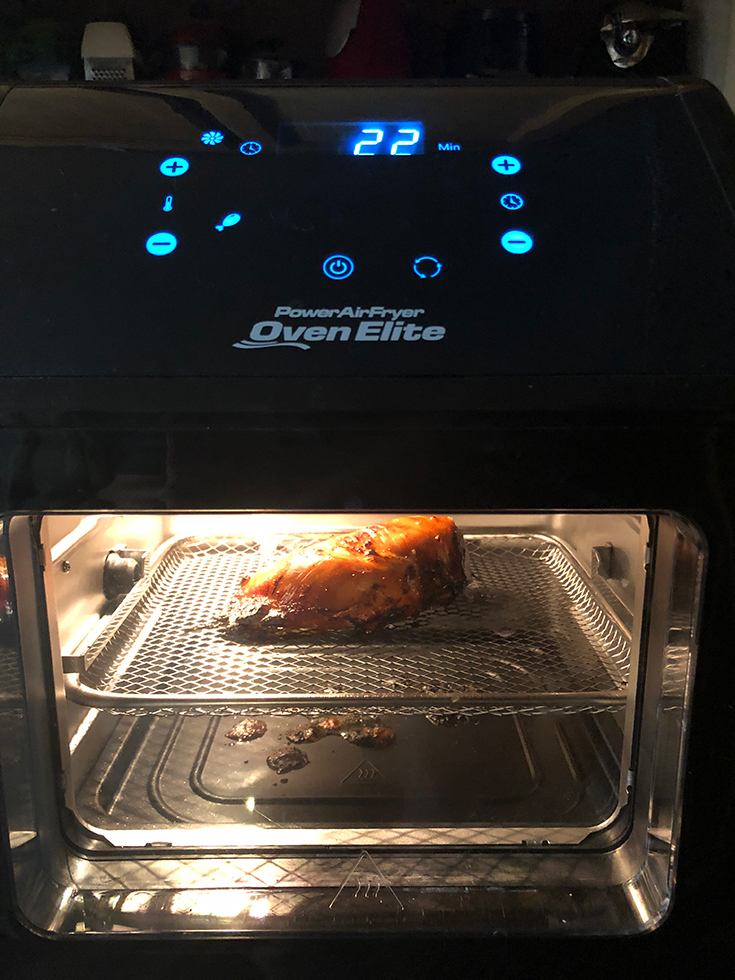 If you dislike cooking foods in oil this oven is a great alternative. The Power Air Fryer Oven Elite uses Rapid Air Technology to cook the food with 360 degrees of super-heated cyclonic air that heats up to 400° F with 1500 watts of Turbo-Cyclonic Power. It gives food a great crispy-fried taste without all the added fat and calories which can mean a more healthy meal.
Watch Grandma Jean Cook Fried Chicken…
If you have been looking to buy an air fryer, this just might be the one you want to buy, especially if you want something that cooks, dehydrates and can be used as a rotisserie! The Power Air Fryer Oven Elite can cook a variety of foods, even ones that are not listed on preset menu.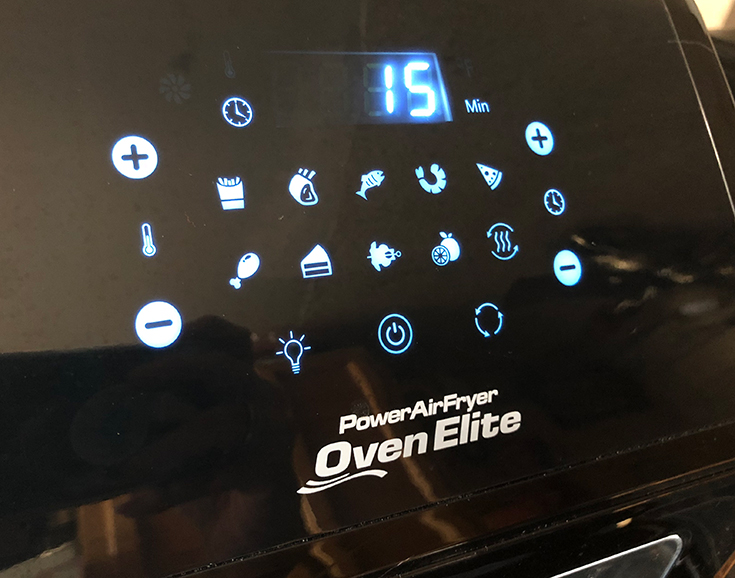 Here is a list of the Preset Cooking Buttons you will find:
French Fry
Steaks/Chops
Fish
Shrimp
Pizza
Chicken
Baking
Rotisserie
Dehydrator 
Reheat
What makes this air fryer also my favorite is the BIG XL clear window so I can watch my food cooking. I am one that enjoys watching my food while it cooks and I don't like when I have to open the oven to look.
Here are some additional things that are included with the Power Air Fryer Oven Elite:
Crisper Trays that let you cook multiple batches of food at once, rotating Round Basket with matching Fetch Tool for easy handling, Drip Tray to catch juices or oils from your food to make clean-up easy, Rotisserie Skewer Set and Rotisserie Stand, Fry Basket with Handle

3 FREE Eric Theiss recipe books: Dehydration Creations, America's #1 Favorite Fried Food Recipes Revealed & Rotisserie Mastery Cooking Guide to help you get started. 
The Power Air Fryer Oven Elite can be a great addition for any kitchen as well as it can make a great gift idea for the holidays coming up! To learn more visit: http://www.powerairfryer.com/features-oven-elite.php