This is a partnered post with Polaroid. All thoughts & opinions expressed are my own.
Ever since I was a little girl I have had a passion for photography. I used to always help my Nana take pictures with her camera at our family reunions that would make me feel proud.  I take a lot of photos DAILY but rarely do they ever get printed besides being published online on my websites or social media. That was until recently when I finally got my hands on a Polaroid Snap Touch Instant Print Digital Camera that has me back to printing pictures again!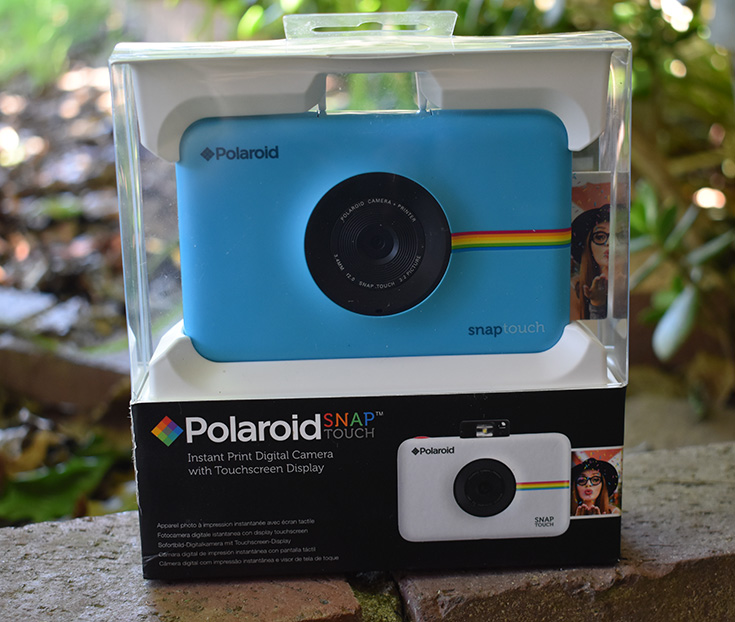 My first camera back in the 80's when I was a kid was one of the 110 cameras that took cartridge based film. Those were the days! My second camera (which I still have) when I was 12 years old was a RED Polaroid Cool Cam which I absolutely LOVED because I could print pictures instantly. Being able to print a picture was the coolest thing ever when I was a kid. With my NEW Polaroid Snap Touch Instant Print Digital Camera I have been able to print pictures instantly again which makes my heart smile!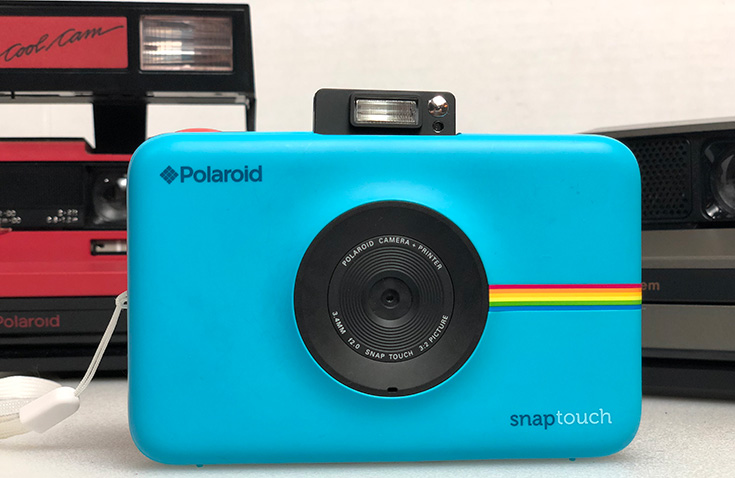 Ever since I seen these Polaroid instant cameras come out I have wanted one. I even asked Santa for one last year but he forgot to put one in my stocking. I just LOVE the look of the Polaroid Snap Touch but have always tried convincing myself that I didn't need another camera since I purchased a new DSLR last year. I always tell myself I can just order prints of whatever photo I take that I like but that doesn't happen very often if ever. There have been so many days when I have wanted a way to take a print a picture that I just had taken. Now that I have been using my Polaroid Snap Touch I am kicking myself for not having one sooner.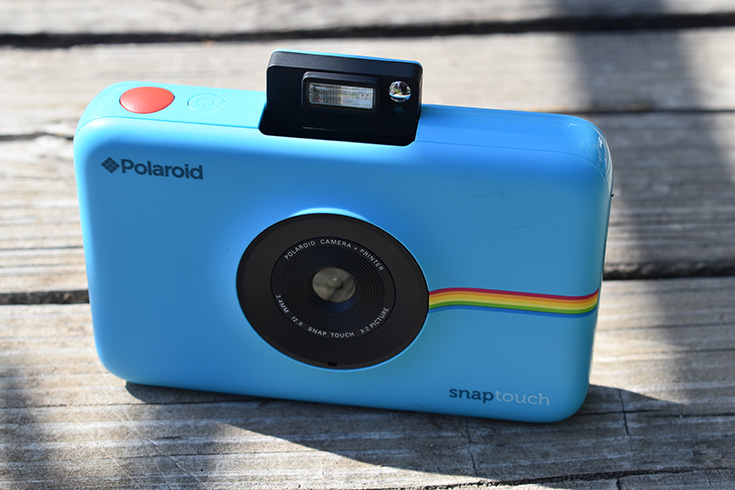 What makes this camera different than the other Polaroid cameras I have used in the past is that it this one has a 3.5 inch LCD touchscreen display which allows you to see what you are taking a picture of.  It also has the ability to SAVE your photos. The camera has an internal storage that will hold a small amount of images but has a micro SD slot that you can use to save more photos that you take with the camera.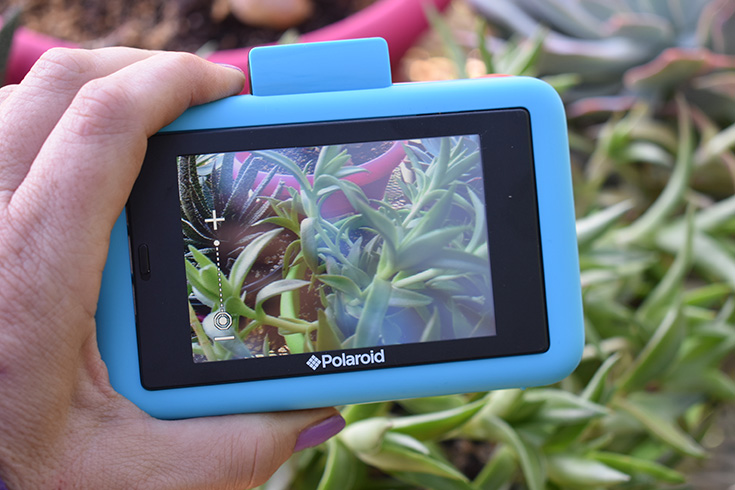 The Polaroid Snap Touch also prints pictures a little different than other older models that I have used. This one uses the ZINK® Zero Ink technology for instantly printing photos. Instead of having to wait for the photos to develop like with previous models, these pictures come out smudge-proof, water-resistant, and tear-resistant with a sticky back for extra fun!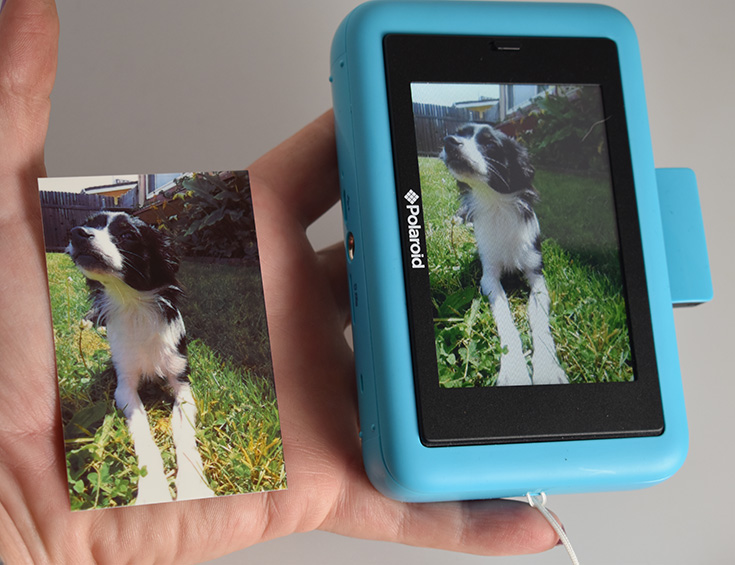 When it comes to the photo quality, the camera has a 13 MP CMOS sensor that takes great pictures at a good resolution and also offers 1080p full HD video recording capability. The Polaroid Snap Touch instant digital camera allows you to snap, print, and share all of your favorite photos instantly with app-driven creative & new Bluetooth connectivity.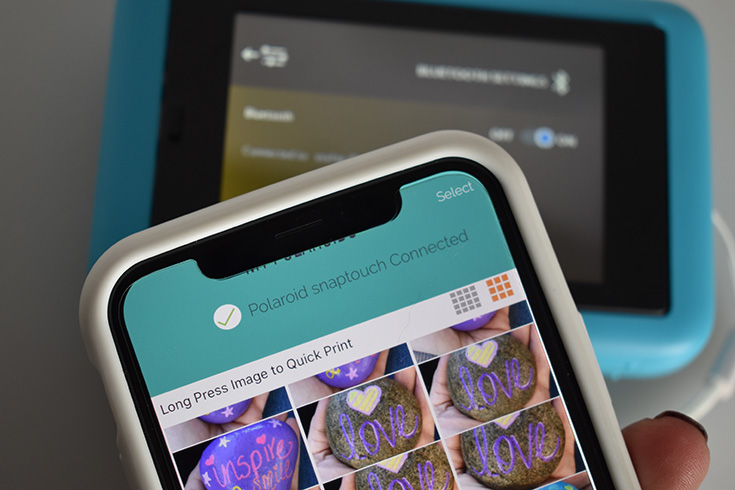 I have quite a few photos on my iPhone that I would love to have a picture of. I downloaded the Polaroid app that allows me to connect my iPhone to my Polaroid Snap Touch to give me the ability to print the photos from cell phone which is a feature I think is AWESOME!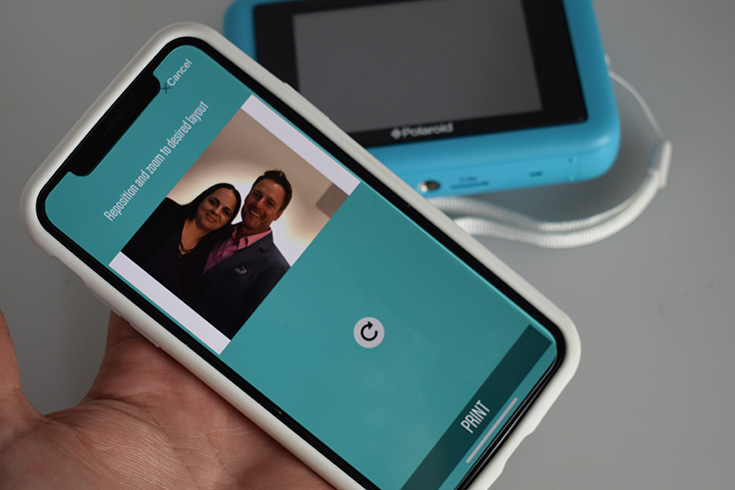 Once my phone was connected via Bluetooth with the camera I printed a picture of me and Chris Harrison from a blogger event earlier this year that I now have hanging up at my desk! This camera will come in handy at my children's school events when they want to take pictures with their friends or if their is a moment that I want to capture and print instantly!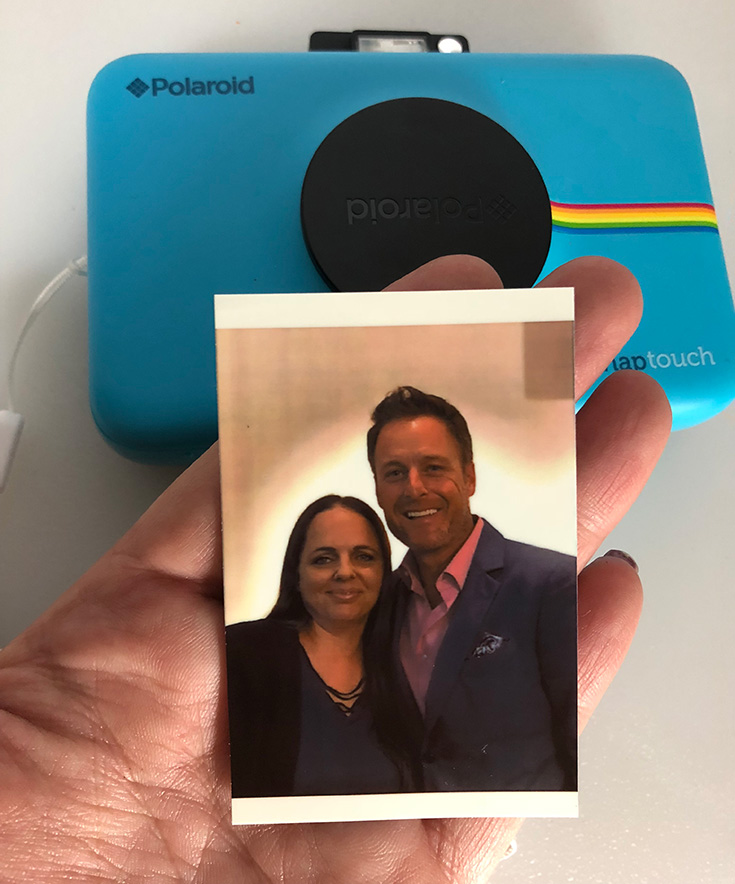 When you buy the camera it only comes with 10 pieces of the Zink photo paper already inside in the camera which will go fast if you like taking pictures like I do! Luckily you can purchase more of this premium photo paper in boxes of 20 sheets, 30 sheets, 50+ sheets and more depending on how many pictures you plan on taking. What makes this instant camera great is you can view the picture before you print it unlike the older models where you had to wait until the picture developed to see if you had a good picture or not.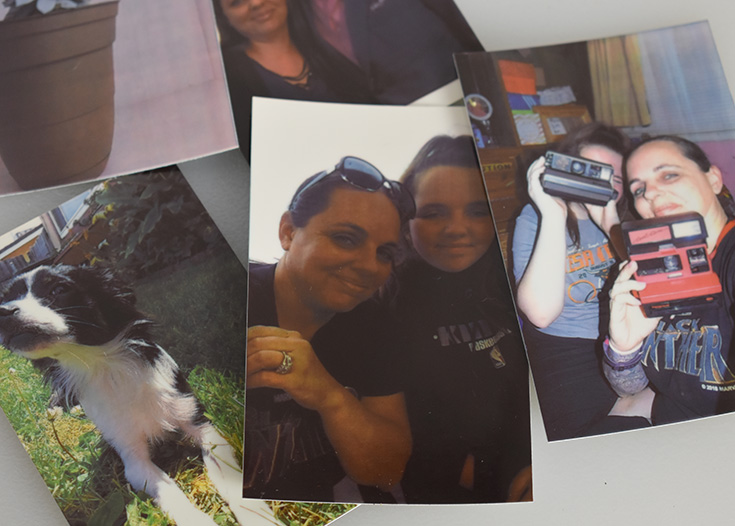 Polaroid Snap Touch Instant Print Digital Camera Features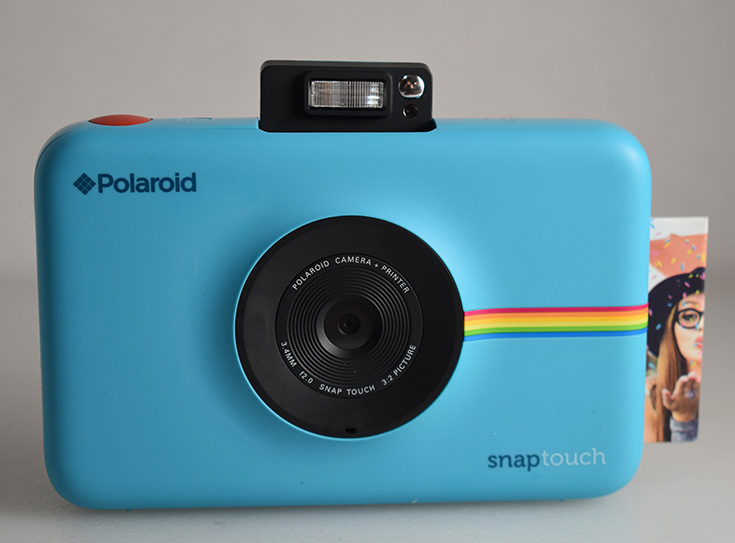 13mp CMOS sensor
3.5 inch LCD touchscreen
1080p full HD video 

recording capability

Bluetooth capability
Self timer & selfie mirror
3 color modes – black & white, color, & vintage sepia
Option to print with the Polaroid Classic Border Logo
Available in a variety of colors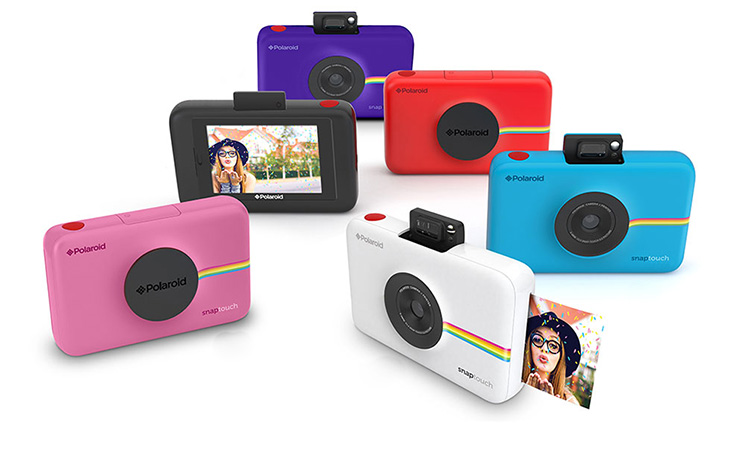 To learn more visit: https://polaroid.com/snap-touch