This is a sponsored post with Mirum. All thoughts and opinions expressed are my own.
When it comes for shopping for my family my kids are easy to shop for. When it comes to my husband I usually have to get creative and find something that I can buy that I know he will use. This year I am going to give the gift of imagination! Instead of buying clothes or shoes I am going to have my husband unwrap one of the Intel® powered laptops at Walmart!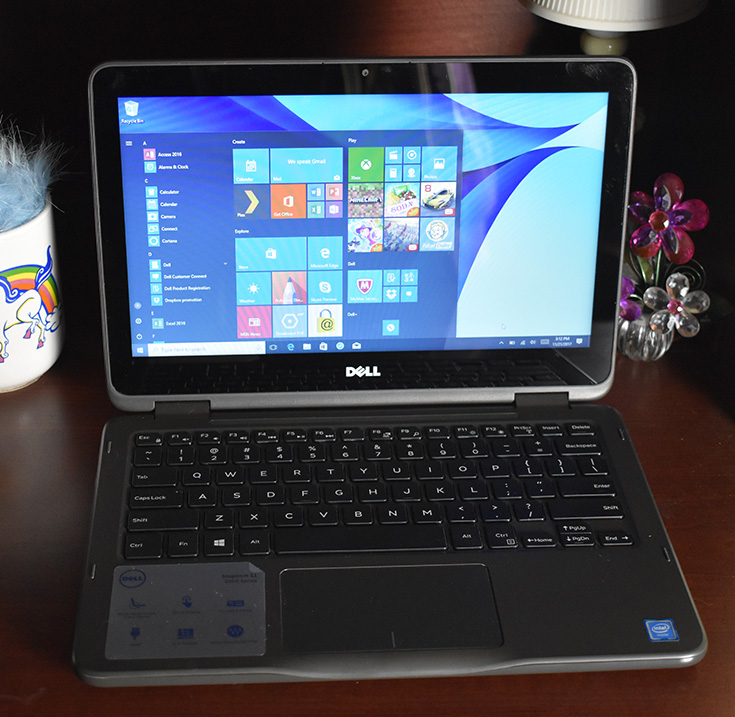 Everyone in my family has a laptop except my husband. He uses the internet daily but usually from his old and outdated cell phone or mine. I think it would be nice to put something under the tree that will give him the power to do more—to create, to excel, and to unleash his true potential! He will LOVE having his own laptop and this mom is going to be a hero this holiday season!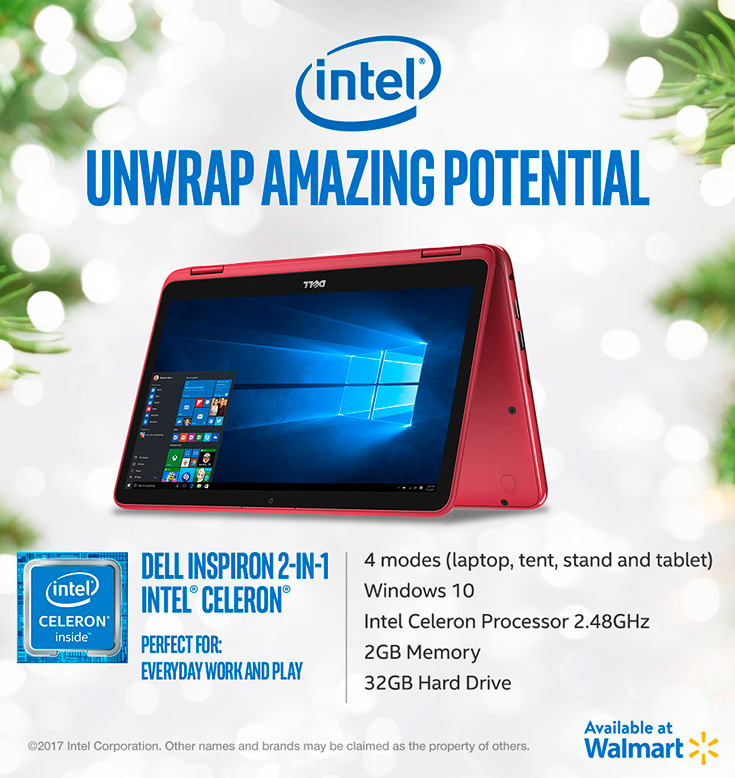 Right now Walmart has some awesome laptops that are powered with Intel® that would make the PERFECT gift to put under the tree this year! I received one of the Dell Inspiron 11 Laptops that you can find at Walmart that is going to make the husband smile when he opens it. He will now be able to go to some of his favorites websites on a much bigger screen that he is used to plus this laptop has a 360-degree hinge 2-in-1 design that enables you to turn it into a tablet!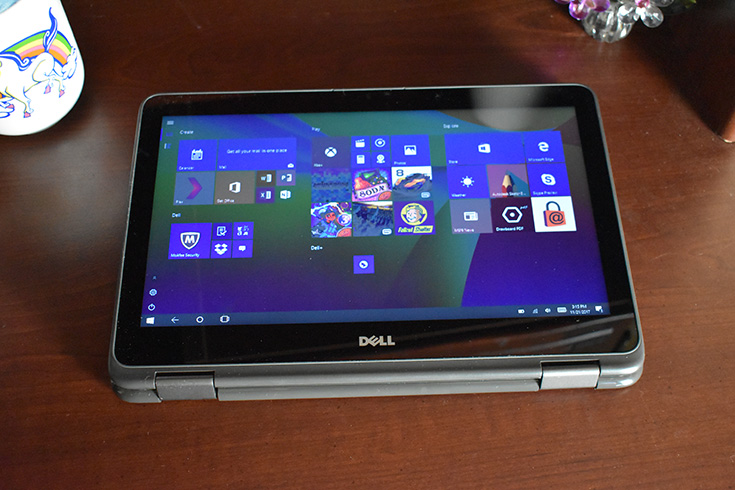 The Dell Inspiron 11 Laptop at Walmart is designed to go wherever you! It has a compact size, long battery life and has a powerful Intel® processor that offers incredible performance everyday activities. This laptop is perfect for those that travel with it's lightweight body that will never weigh you down. It has a 360-degree hinge that supports four different modes so you can keep tabs on social media in tablet mode, pop it upright for games in stand mode, stream shows or movies in tent mode or dial up productivity in laptop mode. 
Dell Inspiron 11 2-in-1, Intel® Celeron® Features:
Intel® Celeron® processor

Intel® HD Graphics

2GB memory

360-degree hinge 2-in-1 design (laptop mode, tablet mode, and modes in between)

Vibrant HD resolution (1366×768) display provides crips, bright image on-screen and is easy to position for clear viewing.

Touchscreen display

Windows 10
Enter for a chance to WIN 1 of 6 Intel® Powered Laptops
Feeling lucky? Right now you can watch videos for a chance to WIN a new laptop that is powered with Intel®! Entering to win one of these six Intel® powered laptops is EASY so what are you waiting for?