This is a partnered post with Best Buy. All thoughts and opinions expressed are my own.
I use a computer almost every day of the year! I normally work at home from a desktop but I LOVE having a laptop or a tablet that allows me to work on the go or even work outside when the weather is nice.  I am a blogger that loves to travel so having the ability to to have access to emails and a internet browser is a must! This month I received a NEW Microsoft Surface Pro from Best Buy to try out that is I have to say is really AWESOME for those that want a sleek, slim and fast laptop they can take on the go!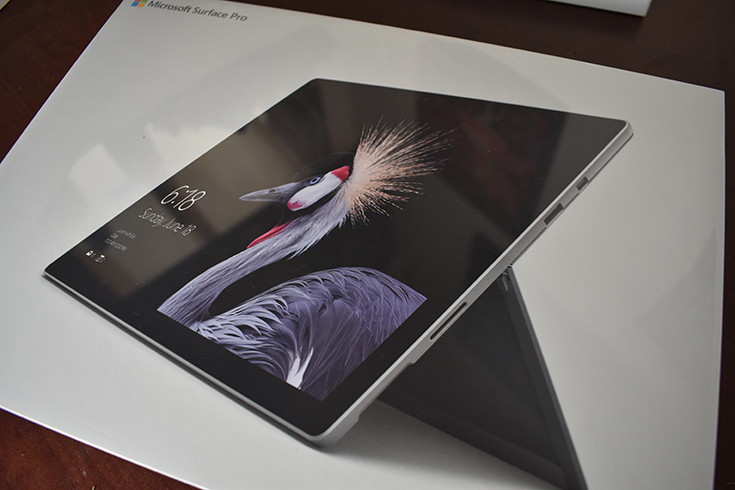 5 Reasons To LOVE The NEW Microsoft Surface Pro
Reason #1
One thing that can be annoying is logging into my computer every day, multiple times. I have always been one to try to make things quicker so the Windows Hello facial recognition on my new Microsoft Surface Pro is AMAZING!  It uses biometric authentication to unlock your computer with a glimpse of your face which is handy for those like me who likes things automated!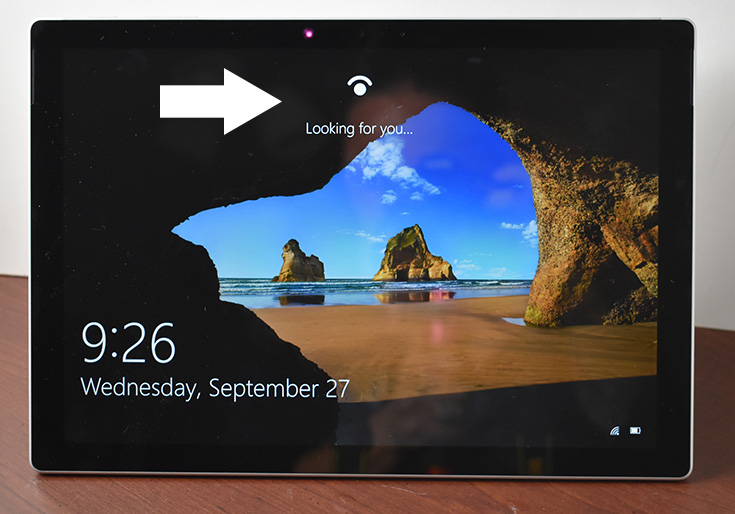 Reason #2
I have patience for some things but not when it comes to computers being slow. I am really LOVING how FAST the Microsoft Surface Pro is compared to my other laptops I have used. It offers ULTIMATE POWER with it's Intel® Core™ Processor and 256GB Solid Slate Drive! Not only is the Surface Pro fast,  I don't have to worry about running out of space anytime soon since I do love taking tons of photos!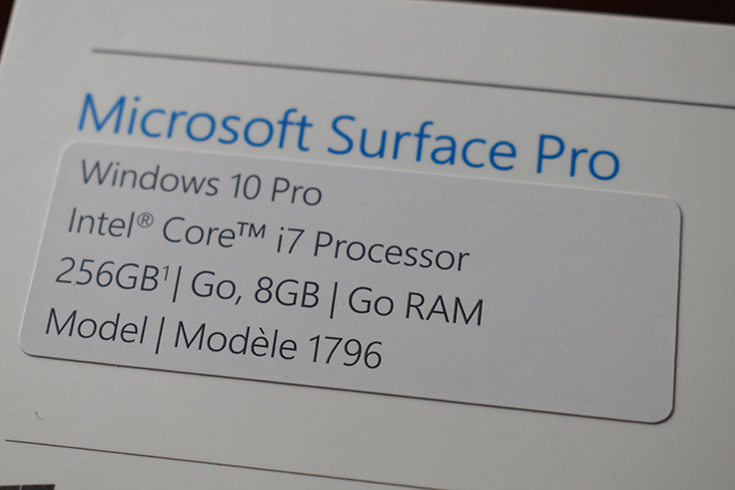 Reason #3
When you are on the go it can sometimes be difficult to charge your devices so a long battery life is an important feature for me when choosing a laptop. The Microsoft Surface Pro offers 13.5 hours of video playback which can give you more power to do what want on the go! This is 50% more battery life than Surface Pro 4, and 68% more battery life than Surface Pro 3.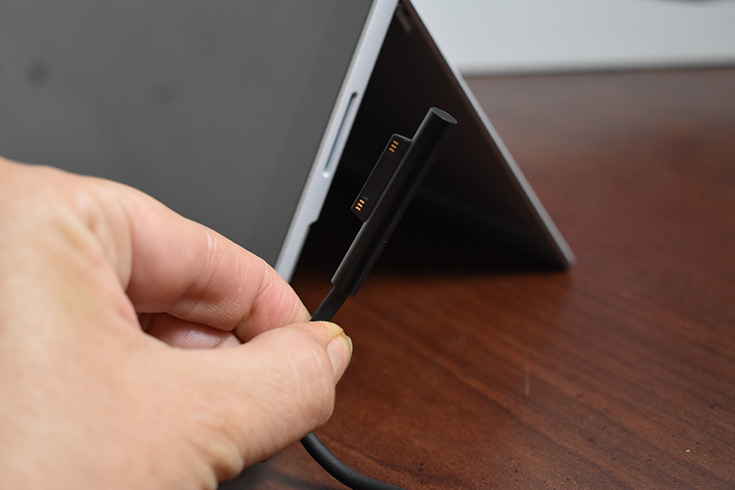 Reason #4
Over the years my laptops have seen to get smaller! The Microsoft Surface Pro is both LIGHT and THIN! It is the slimmest lightest Surface that has an updated design with softer and rounder corners that make it easier to hold and also easier to fit in your travel bag or purse.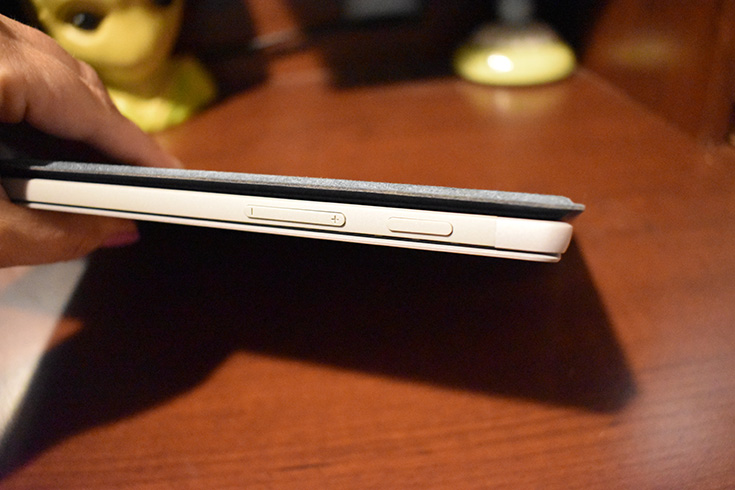 Reason #5
The Microsoft Surface Pro is VERSATILE! It can be used as both a tablet or a laptop! It has a keyboard on the screen you can touch when used as a tablet but you can purchase the Type Cover Accessory separately that adds a little luxury  to the device. The redesigned Surface Pro Signature Type Cover is made with Alcantara® fabric that gives your fingers a soft and comfortable touch as you type.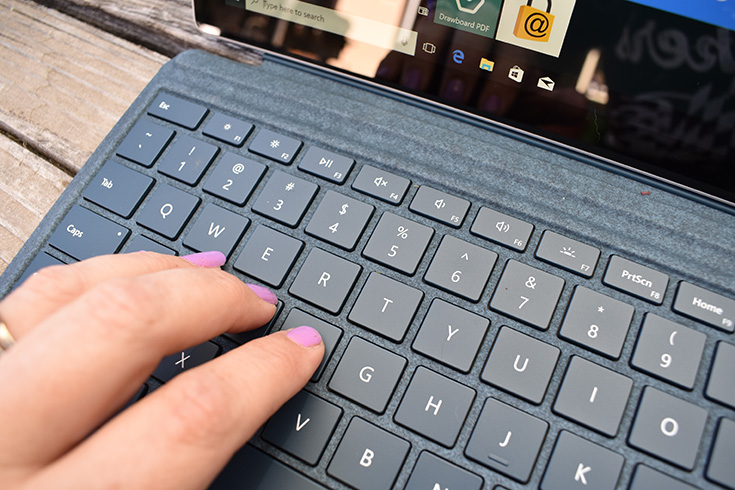 I think that the Microsoft Surface Pro would made the PERFECT gift for those looking for a laptop with the portability of a tablet.  You can also purchase additional accessories that include the new Surface Arc Mouse, Surface Pro Signature Type Cover, and the Surface Pen to make it even it even more perfect for what you need to do!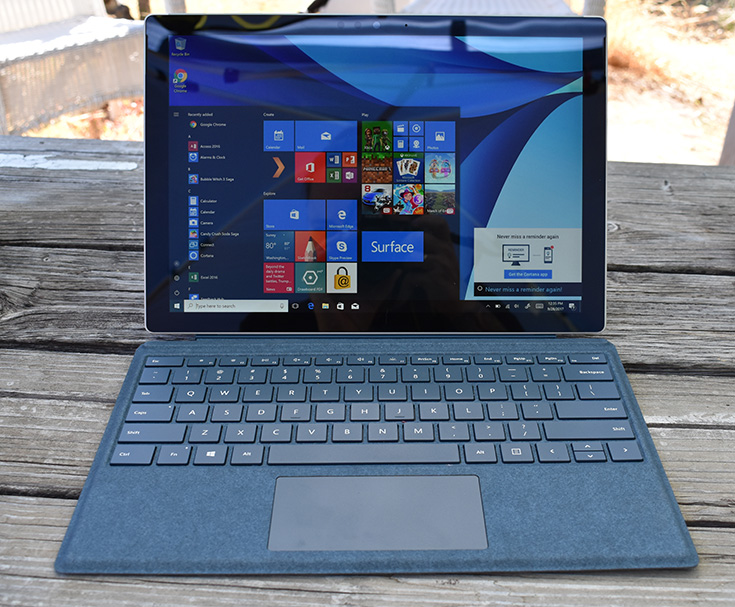 5 Reasons To LOVE The NEW Microsoft Surface Pro