Did you know that all baby wipes are made the same! They may look the same but some are better than others! I recently received some of the bloom Baby Wipes that are made with 98% Natural Ingredients in 100% HydroPure water that are the FRESHEST!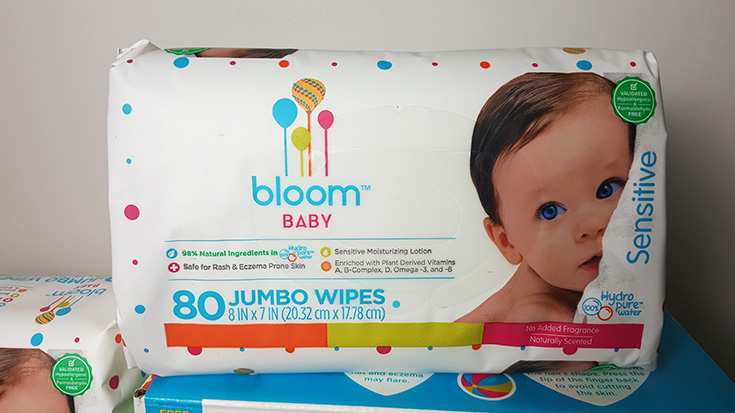 I have used plenty of baby wipes over the years. I currently don't have any in diapers but still keep wipes on hand because they are handy for easy cleanups! They are great to keep in your purse to help clean up dirty hands or faces. They are handy to keep in the car to cleanup spills or even wipe off the dirty handle on the grocery shopping cart. There are so many other uses for baby wipes than just diaper duty!
The bloom Baby Hypoallergenic wipes are made in the USA with the following features:
Made with 98% Natural Ingredients in 100% HydroPure™ water. .
Safe for Rash- & Eczema-Prone Skin
Enriched with Plant-Derived Vitamins A, B-Complex, D, Omega-3, and -6
Hypoallergenic and produced in an FDA facility free of nuts, gluten and wheat processing
What I like about these diapers is that they are made on Long Island and the water that is used when making these wipes is from a natural glacial aquifer that helps bring up some of nature's purest water. These diapers are FRESH! The baby Bloom Baby Wipes are USDA approved and available in a variety of sizes that include 80 wipes, 240 wipes and 640 wipes.
The JUMBO box even includes a FREE bloom Baby Wipes Clutch that you can use to take wipes on the go in a smaller way!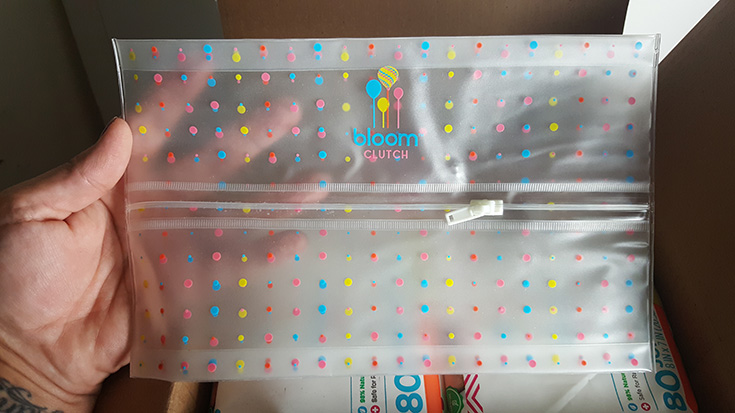 To learn more about the bloom Baby products visit: https://bloom-baby.com/
bloom BABY Hypoallergenic Baby Wipes Giveaway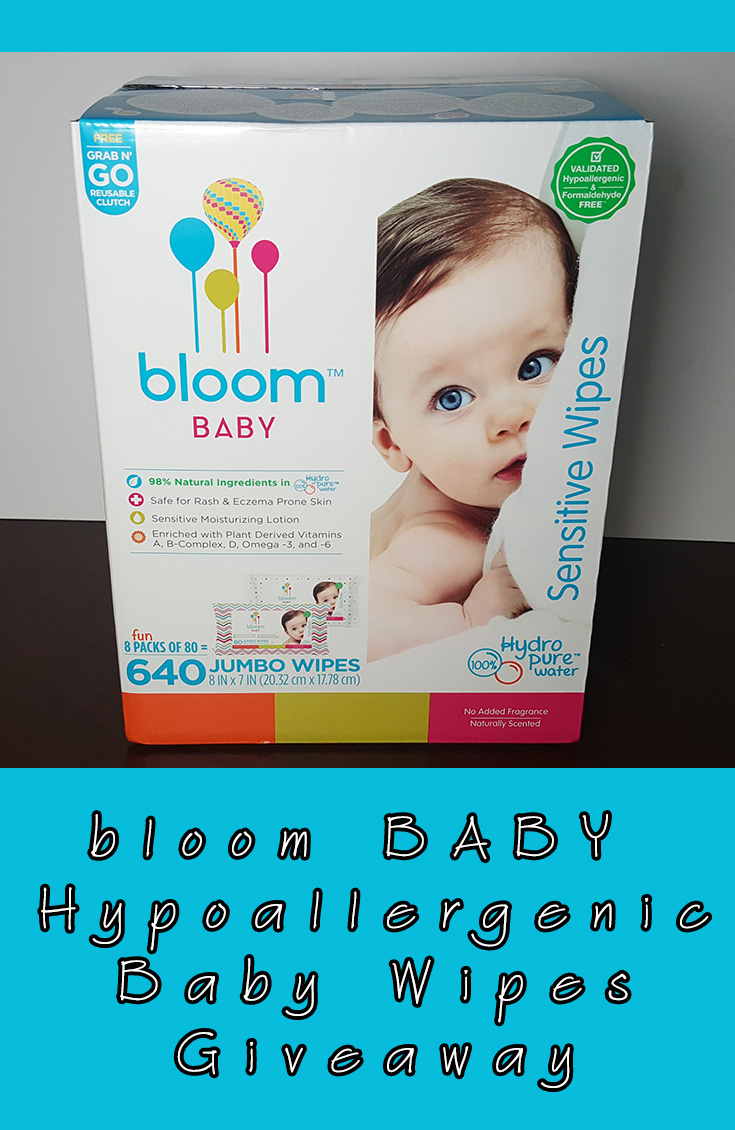 Would you like to try some of these luxury baby wipes? One of my LUCKY readers is going to WIN a JUMBO BOX of the bloom Baby Hypoallergenic Wipes. This box of baby wipes from bloom contains 640 baby wipes (8 packs of 80 wipes) to keep the winner stocked up for a while!