When it comes to hobbies that I enjoy I would say that gardening is one of my favorites! I used to think that growing vegetables was fun but I now really enjoy collecting, growing and caring for succulent plants. This month I received a box of succulents to review from Altman Plants that are AMAZING!  I created a succulent unboxing video for you to "watch" what I received below.
The first plant out of the box was a PURPLE Split Rock (Pleiospilos nelii 'Royal Flush' ). Out of all the succulent species I find the"living rocks" to be my favorites! I have two green Split Rocks but this was the first time I have seen a purple split rock plant! I find these plants really intriguing. They are a stemless plant that produces that has two or four opposite leaves that produce a new pair of leaves each year.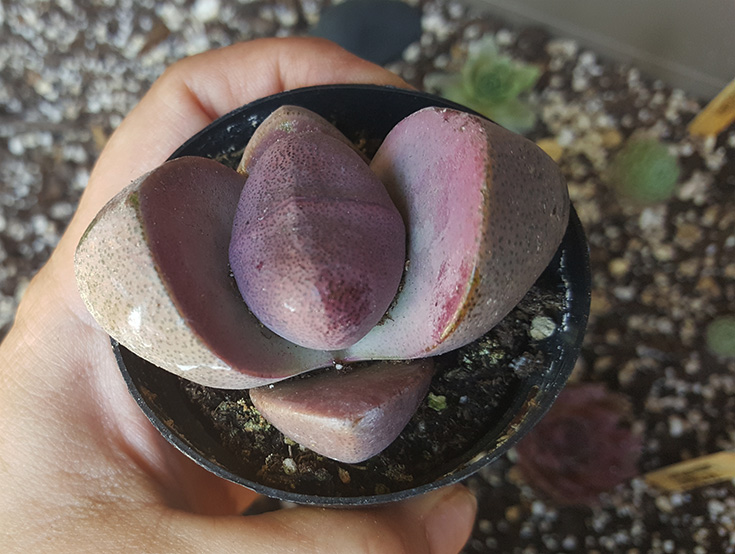 I have quite the collection of succulent plants but there are many that I want that I can't seem to find here at my local nurseries. One that was on my list of succulents that I have been wanting is the cute Baby Toes (Fenestraria aurantiaca) which was the second plant I unwrapped in my box. I like the unusual and interesting looking plants and when I unwrapped my Baby Toes plant I was so excited.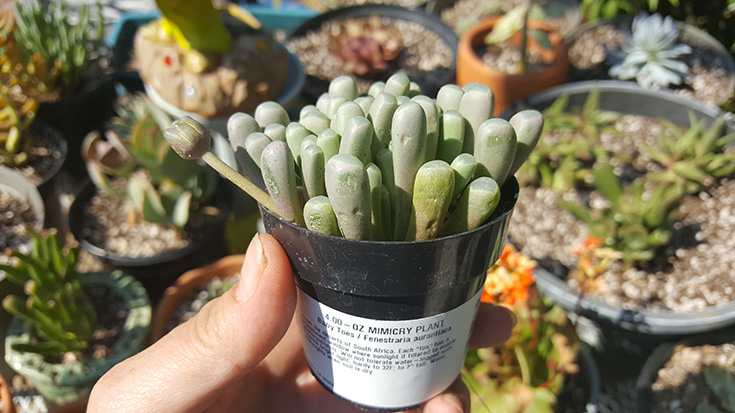 I was even more excited when the little flower on my plant BLOOMED! What is neat about this little flower is that it opens during the day and closes at night. This plant has been fun to watch and I can't wait to see what it looks like when it gets bigger.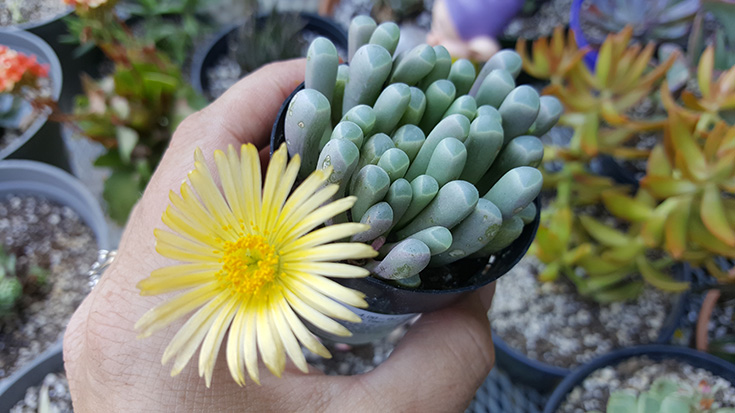 Next plant that I unwrapped was another neat and unique looking plant called Lapidaria margaretae! This succulent forms rosettes with pale lavender leaves that have the appearance of faceted lilac quartz. I have seen these online but never in any nursery I have been in so I was also excited to add this one to my collection.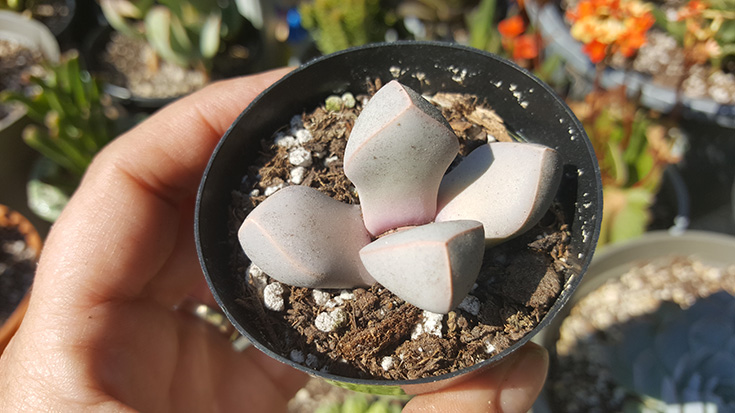 A majority of the succulents that I have are Echeveria plants. There are so many different varieties that I am finding it fun (and addicting) trying to collect them all! In my box from Altman Plants I received two of these beautiful Echeveria Neon Breakers that is an Echeveria Shaviana 'Pink Frills' hybrid.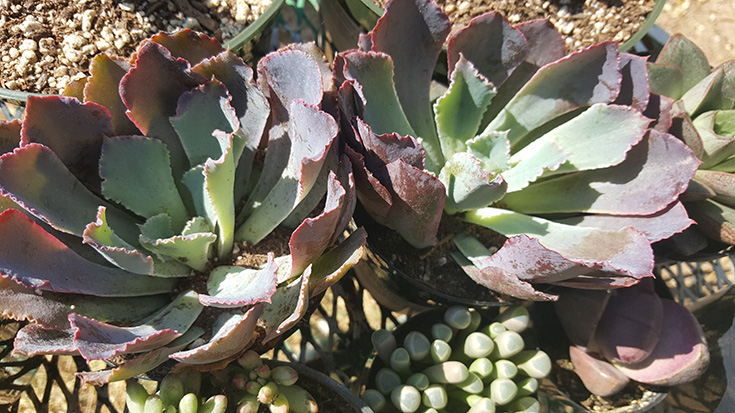 What I really like about this Echeveria plant is the variety of colors. It has different tones of blue, pink and purple and I just love the crinkled shape of the leaves which sets it off.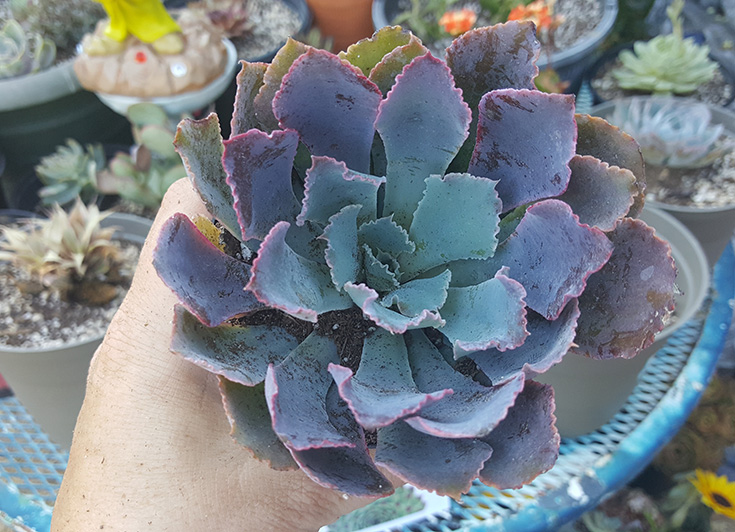 I put one of the Neon Breakers plants in a purple pot that brought out the colors of the leaves even more.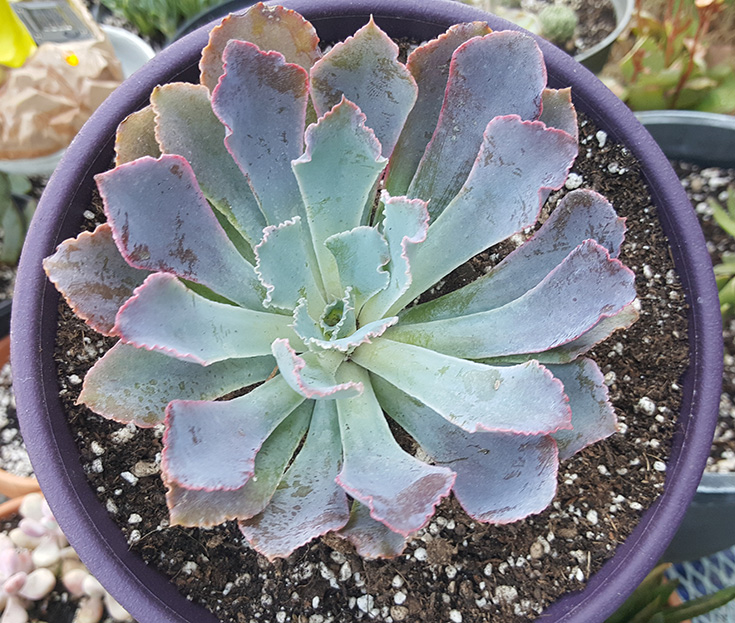 In the succulent world there are lots of hens and chicks! I received two of the Sempervivum Calcareum plants that form pretty geometric "Hen n' Chick" clusters that are green with reddish-purple tips.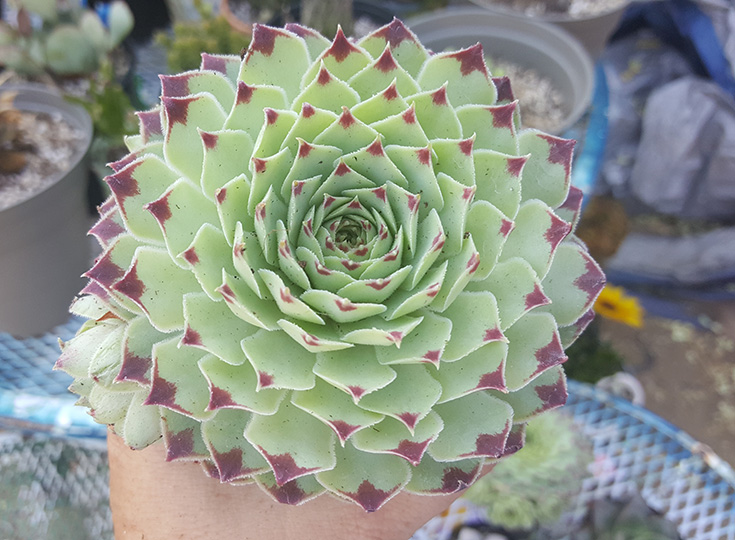 What makes this plant awesome is you can remove the "chicks" from the plant and put them in the dirt so they they can become a hen and have it's own chicks!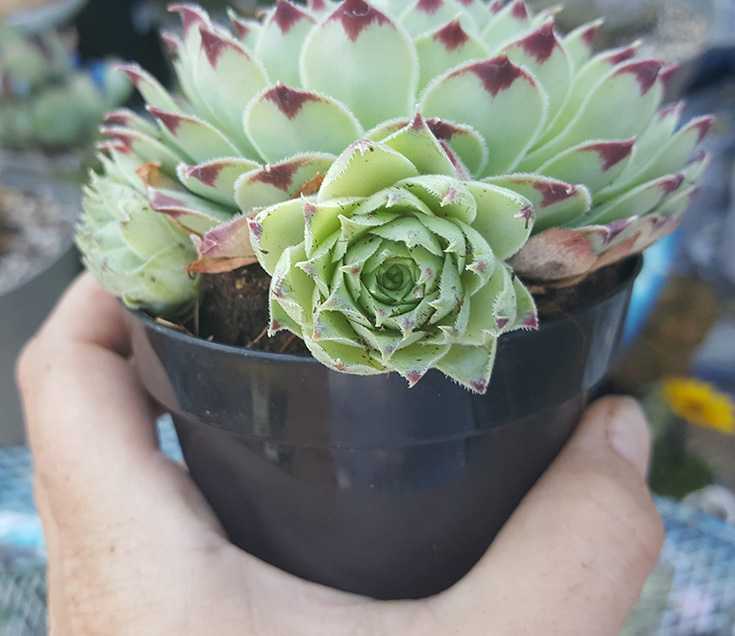 Next type of succulent I found in my box was two of the Aurora (Sedum rubrotinctum) plants. These are shrubby plants that generate chubby "jelly-bean" leaves that are silvery green but can also be white, bright pink or apricot. These work well as ground cover plants because when you plant them on the ground they will send out roots from wherever the stem is touching and root itself.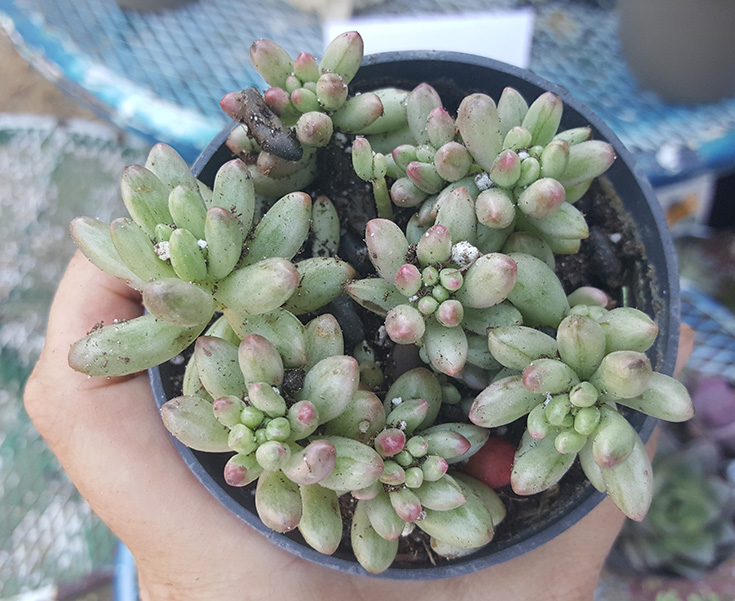 The last type of plant that I unwrapped in my box was another Echeveria. I received two beauiful Echeveria Purpusorum plants that I couldn't wait to put in pots so they could get bigger.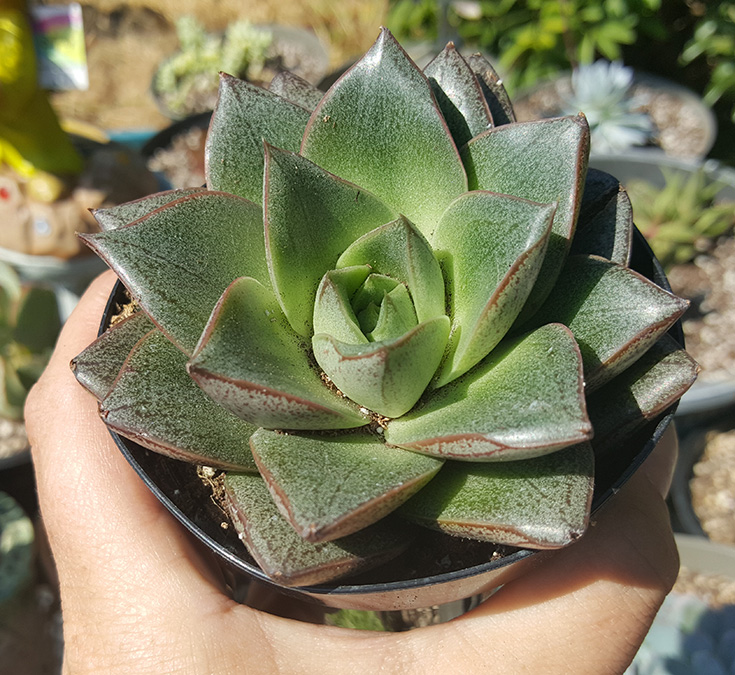 With this type of Echeveria the leaves are green and triangular with reddish-brown markings. I like how thick they are compared to some of the others that I have.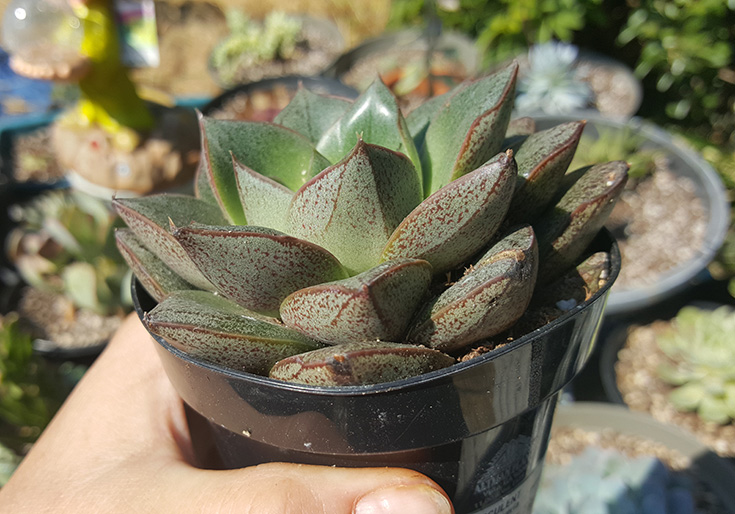 These are just a handful of the variety of succulents that you can find from Altman Plants to add to your garden. You can find Altman Plants at a variety of locations with nurseries like Walmart, Home Depot but you can find quite the collection online without having to leave your home!
To learn more about Altman Plants visit: www.altmanplants.com